It was a rough week for most of the Top 6, with each dropping points. Tottenham might have had the best week of the bunch, with a commanding 2-0 win over United midweek and then a last-gasp equalizer at Liverpool. The Reds cruised past Huddersfield midweek and will feel pretty aggrieved to have ceded those two points Sunday, with not one, but two, questionable penalty calls going the Spurs' way. Chelsea, on the other hand, have absolutely collapsed, losing 3-0 to Bournemouth at home and then 4-1 at Watford Monday night, with an early red card by one of the bust signings of the summer, Tiemoue Bayayoko, after two yellows in five minutes. United bounced back from the midweek loss to Tottenham with a breezy 2-0 victory over Huddersfield and Arsenal deigned to lose to Swansea 3-1 before obliterating Everton 5-1 with the new look side at the Emirates Saturday. Finally, was City, who had only their fourth league reversal of the season (3 draws and a solitary loss from 26 games), drawing 1-1 with Burnley Saturday after cruising by hapless West Brom last Wednesday.
At the other end of the table, it couldn't be much tighter, with six points separating 11th from 19th and seven between 12th and 20th. West Brom (20th on 20 points) continues to look the most likely to go down while a bad week from Huddersfield saw them drop to 19th (they were midtable a few weeks ago) with Stoke in 18th, though tied on points with Swansea. Everton followed up a 2-1 victory over Leicester City with the aforementioned destruction by Arsenal, a team that has had their way with them for several seasons now, leaving them in 10th after a huge summer outlay. Like Chelsea, who brought in 8 last summer, the argument appears to be that quantity trump quality when stumping up big cash in the transfer market.
In Spain, Barcelona's lead at the top fell to 9 points as they had to bounce back for a 1-1 draw with Levante, only the fourth game of 22 in which they failed to gain maximum points, with all four being draws. Real blew a 2-1 lead and settled for a draw themselves as their season continued to unravel with their UCL matchup with PSG on the nearing horizon. In Germany, Bayern stretched their lead to 18-points, with Bayer Leverkusen, Leipzig, Dortmund, Schalke and Eintracht fighting a tight battle for the other three Champions League places. PSG continues to dominate Ligue Un, with 4-0 and 3-0 victories the past two weekends, to keep their lead at 11-points, while Marseille, Lyon and Monaco fight it out for two spots in the UCL. Finally, in Italy, Napoli keep winning to maintain a precarious one point lead over chaser Juve, who keep winning themselves, while Lazio, Inter and Roma are far off the pace at this point fighting a battle for European places.
There was also a pretty big game in the States you might have heard about, with the Eagles finally ending 58 years of pain by winning their first Super Bowl ever and first NFL Championship of any sort since 1960. It was a record-setting game in many ways, and I'll include a few of them below. Nick Foles was the hero, outplaying the Greatest of All-Time, who had the best performance by a losing QB in history (at least since a pretty good game from Matt Ryan last year, and Russell Wilson the season before …), but has to now decide between leaving in free agency for a chance to start at a fair to middling side and returning to his backup duties behind the QB of the future for the Eagles (Carson Wentz). Three great games in three years was certainly a surprise and watching Brady break down in the post-game news conference added a little extra spice to the sugar for all you Patriots haters out there (FYI, I'm one of them, as a long-suffering Jets fan).  
On to the numbers, with a few nibbles from around the sports world …
---
Match Weeks 25 & 26 By the Numbers
0 – Defensive snaps for Patriots cornerback Malcolm Butler, who you might remember as "the guy that saved your Super Bowl victory a few years ago." He was involved in a couple of special teams plays, but bizarrely left out for "football reasons" after playing 95% of the defensive snaps during the season. Even as Philly ripped apart the Patriots top five defense, he was never called on to again save the day. By the way, no one is saying it, but the NFC East has been somewhat of a bogie for the Patriots, with 3 losses and the solitary win of the Eagles a decade ago.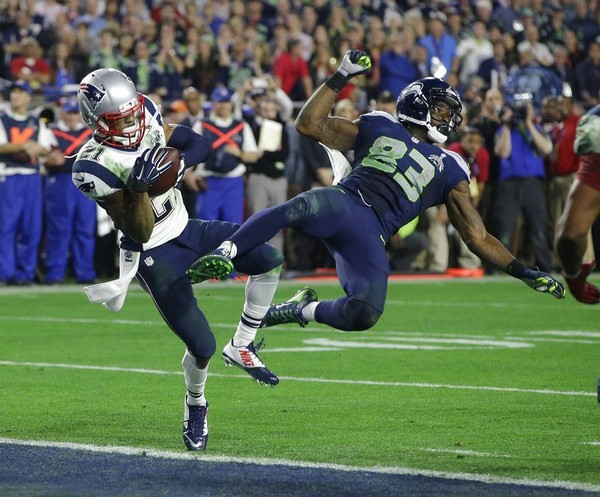 The play that made Malcolm Butler beloved in New England forever. His freeze out Sunday is still hard to comprehend.
---
1-1 – City conceded late as Burnley got their fourth draw against the top 6, with 6 losses and not a solitary win. It was only the fourth game in 26 that City did not take maximum points in the league, with one loss in six in the Champions League (five wins), and them still contending in the FA Cup and League Cup. Remember those predicting Guardiola would struggle in the EPL? Yeah, me neither.
1-1 – Newcastle, after being smashed by Man City and Chelsea in their previous fixtures (3-1 and 3-0, respectively), settled for two 1-1 draws this week, at home against Burnley and away at Crystal Palace. They are now up to 15th, but a mere point from the drop zone, though with a far superior goal difference to those below them.
1 in 21 – Wins away from home for Everton, who have cooled considerably since a hot start under Big Sam. Their loss Saturday mean they have been outscored 10-3 by Arsenal this season, losing five of the last 6 with a draw against Wenger's side. Not exactly as expected for the 183 million pound outlay last summer.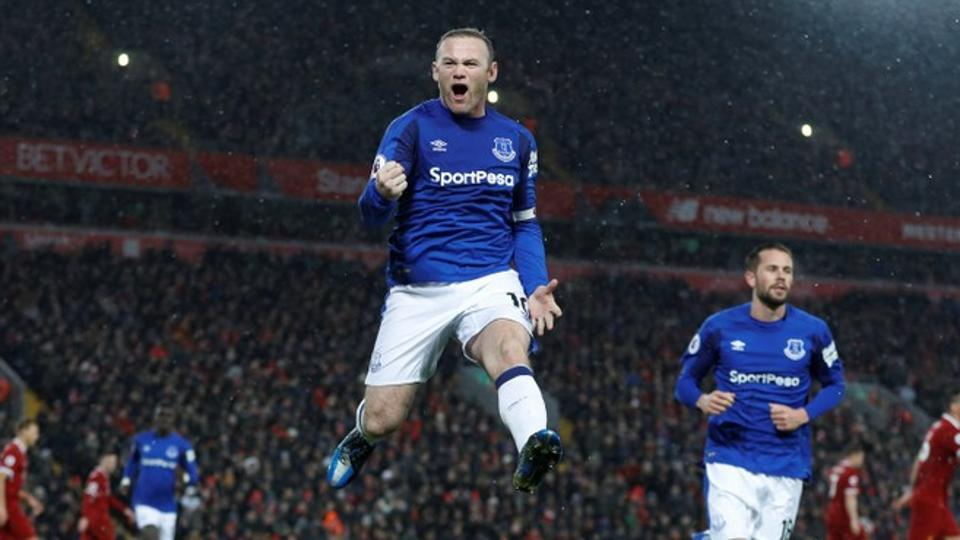 Rooney's return to Everton has been beautiful at times, but the Arsenal-killer had to watch this loss from the sidelines, calling it "embarrassing" on Monday night football.
---
2*4 – Raphael Nadal was on track to potentially become the first men's tennis player to win each of the four Grand Slams two times in the Open Era. Instead, an injury led him to default the match in the fifth set against Marin Cilic, who won 3-6, 6-3, 6-7 (5), 6-2, 2-0 (ret). Nadal has not won the event since 2009 and Federer went on to repeat as champion and put further distance between the two in the race for most career Grand Slams.
3-0 – Chelsea were shocked 3-0 by Bournemouth at Stamford Bridge Wednesday on the back of being ousted from the League Cup by Arsenal. The solution? Olivier Giroud from Arsenal. Seriously? Giroud did improve these for a moment coming on Monday night, but Chelsea collapsed at the back after equalizing and ultimately lost 4-1 to Watford. The countdown on Conte's career at Chelsea, less than a season after winning the title begins. In fact, the last six managers to win the title either retired or were fired within a season!
3 of 4 – Roger Federer, after going four years without a Grand Slam title, has now won three of the last four Slams he's played in, including a 6-1, 6-7 (), 6-3, 3-6, 6-1 win in the Australian Open over Marin Cilic a week ago Sunday. Fed became the first man to reach 20 GS titles, only four behind the all-time leader (Margaret Court). Can he catch her? Don't count him out yet …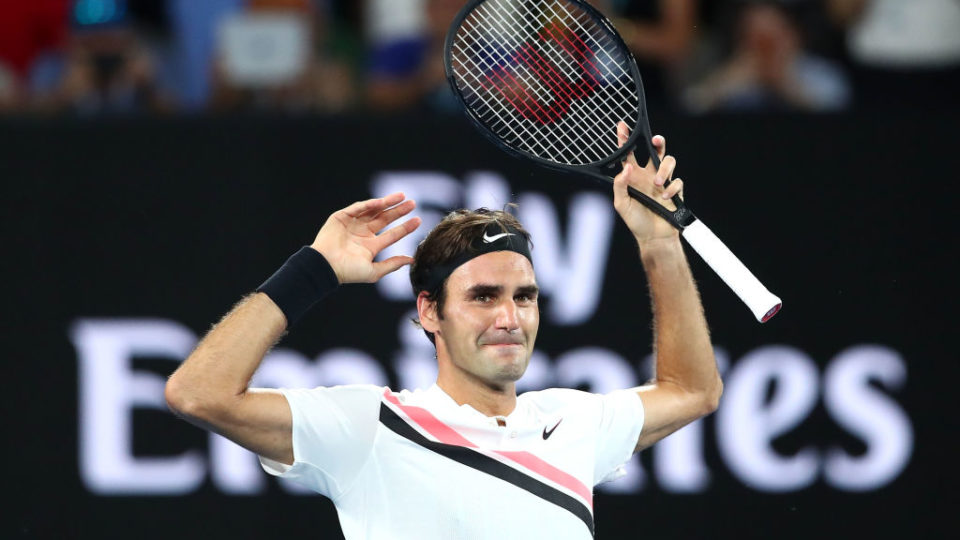 Federer got emotional after his epic win over Cilic hitting the magic 20 to strengthen his claim to GOAT.
---
3 of 6 – Arsenal's Aaron Ramsey had three goals on the season heading into the Everton clash Saturday. Make that 6 now, after two in the first 19 minute and his first league hat trick with his last touch of the game. He became the 29th Gunner to pull the treble, the most of any team in the league.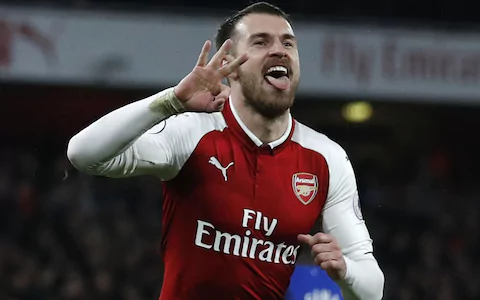 Ramsey celebrates his first league "trey," though questions remain about him signing a new deal.
---
5 – The title is beyond them this season, particularly after their midweek 2-0 loss to Tottenham, but United bounced back with a 2-0 victory over Huddersfield as Lukaku scored the opener and Sanchez his first with his new club (from the spot after putting in an initial save). Most impressive for United is the measly five goals they have conceded in 13 home matches, taking 32 of a possible 39 points.
5-1 – Bournemouth has a good week, upsetting Chelsea 3-0 on the road and then coming back from a goal down to win 2-1 at home over reeling Stoke. They are up to ninth. Eddie Howe's magic appears to have returned after laying in dormancy for most of the season. One assumes his move up should be in the offing soon.
5:57 – Minutes it took for Mkhitarayan to secure his first assist in his first start for Arsenal as he found Ramsey in the middle of the box. It was the third straight game Ramsey has scored against Everton. He added his own hat trick, of three assists, in a debut start to remember.
7 – Points for Swansea in their last three league games, including a 1-0 victory over Liverpool, a 3-1 win over Arsenal Tuesday and a 1-1 draw with Leicester Saturday that saw them move out of the relegation zone by a point.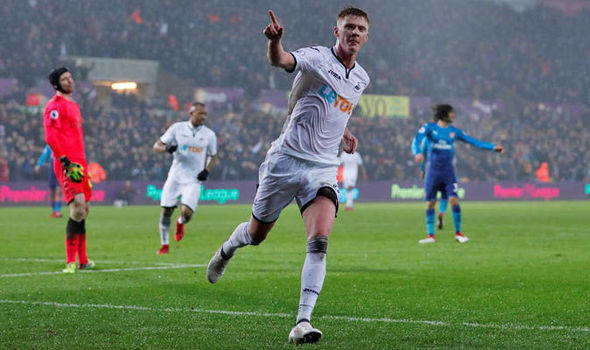 Sam Clucas celebrates sealing it after a howler by Cech allowed the Swans to take the lead.
---
10-16 – This might be the most important stat from the Super Bowl, as the Eagles had 63% success on third down, and 100% (2-2) on fourth down. They were successful 42 percent during the regular season and 59 percent in their first two playoff losses. Those two fourth down calls, one right before the half that led to Foles becoming the first QB ever to throw and catch a TD in a SB, and the second, that kept the game winning drive alive, should have been no big surprise, as the Eagles led the league with 17 successful conversions during the regular season. But both defenses were downright awful in the this game, except for the play that sealed it for Philly, of course.
12 – Southampton went 12 straight without a win and were 1-0 down at West Bromwich early, but stormed back with the next three. They ultimately won 3-2 to end the slump and move up to 15th.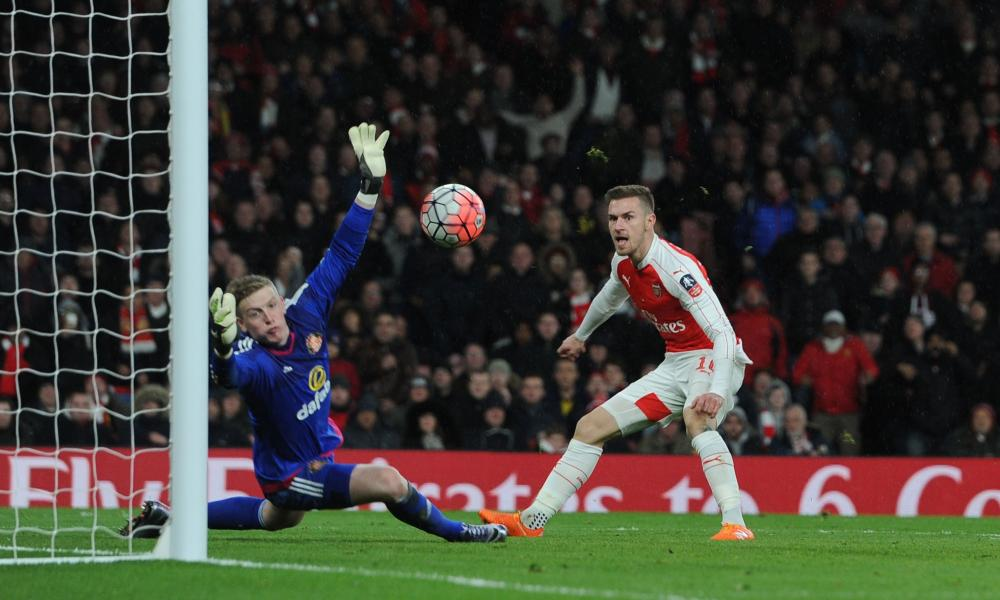 It was Everton's goalkeeper Pickford suffering even more four days later.
---
14-33 – Points by Arsenal in last 11 through December and January, after losing 3-1 after scoring first to bottom side Swansea last Wednesday. In a weird season near the top, they are only five points out of the Champions League place, with the North London derby Saturday looming particularly large. If they do fail to qualify for the Champions League for a second straight season, it will be losses to Swansea, Watford, Stoke and Bournemouth and draws with Southampton, West Ham and West Brom that will hurt the most. The Swans were back to losing ways four days later, 2-1 at Bournemouth.
16 – Goals conceded by Jordan Pickford against Arsenal in his last four games, two each with Sunderland (6) and Everton (10). Maybe call in sick next time they meet?
19 – Free kicks conceded by Huddersfield in their loss to United Saturday, a foul every four plus minutes. Alexis Sanchez got the worst of it, being fouled seven times, the most by a player in a premier league game.
20.6 – Leicester City currently have the best conversion rate in the league at 20.6 percent of their shots on target, .4 above both Manchester teams. The next best is Liverpool, way back at 17.6 percent, with Everton at 17.2 and Tottenham and West Ham tied at 16.3. Maybe not surprisingly, Arsenal are ninth at 15.8. Worst in the league belongs to West Brom, just a tick above 10 percent, and they are in the cellar of the table as well.
21 – League goals for Liverpool's Mo Salah, the fastest to that tally in Liverpool history (25 appearances). His 20th came in the second minute against Tottenham and the 21st in the 91st to seemingly win it, moments after Kane had a questionable penalty saved. In the last minute of extra time, a second questionable penalty call allowed Kane to draw it 2-2. Salah also has an astounding 7 goals against the Big Six this season, more than either Chelsea or Man United have managed in total in those matchups.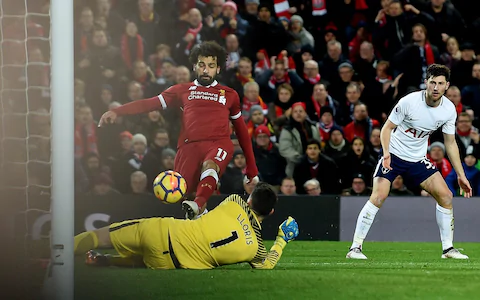 Salah's second was a moment of magic that only Lionel Messi probably could have matched.
---
22 – Barcelona's unbeaten run to start the league season, after coming back for a 1-1 draw at Espanyol Sunday, the best start in their storied history. For Real Madrid, it was the opposite, giving up a late equalizer to Levante to settle for a 2-2 draw and fall an astounding 19 points behind Barca (with a game in hand). How long will Zidane last?
34 – With their 3-2 OT win over the Winnipeg Jets, the Vegas Golden Knights surpassed the record for wins by an expansion team in NHL history, with 30 games to spare. But given their overall record (34-12-4) and position in the Western Conference (first), they could well have much bigger ambitions for where this dream season will end.
50 – With the signing of Pierre-Emerick Aubameyang, from Gabon, Arsenal have now had players from half a century of countries playing for the side. Auba scored his first goal in his first game on 36 minutes, a lovely chip over Pickford (though it was clearly offsides). His inclusion in the starting lineup could certainly help improve Arsenal's suspect conversion rate this season.
55 – Xherdan Shaqiri seems to have awoken from a season-long slumber after Paul Lambert replaced Mark Hughes as manager, rising his number of sprints by 12 to 55 against Bournemouth, after only racking up 28 in last full away game back in November. It wasn't enough to win the game and Stoke are now mired in the bottom 3.
97.6 – Nick Foles had the game of his life, though he is proving to be a pretty exceptional post-season QB. Among his other impressive stats, he went 15-21 for 158 yards with a QBR of 97.6 in the second half (compared to 95.6 for Brady) and of 88.6 to 83.8 overall; his yards per attempt was 8.7 (Drew Brees led during the regular season with 8.1), he was 28 of 43 for 373 yards overall and he had fifth smallest drop-off after a monster game in playoff history (141.4 passer rating in NFC Championship Game to 106.1 in the SB). Not too shabby …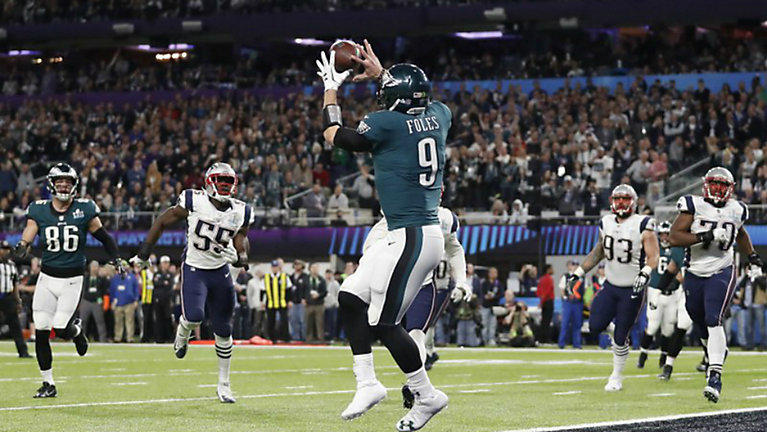 In a Super Bowl defined by big plays, this catch by Foles before halftime might well have been the biggest.
---
94 – A crisis might be brewing in Major League Baseball as the owners appear to be taking a stand against rising salaries. An astounding 94 of the 166 free agents who began the offseason unsigned, many high-profile stars like Yu Darvish, Jake Arrieta, J.D. Martinez, Eric Hosmer, Mike Moustakas, Lance Lynn and Alex Cobb), remain unsigned and clubs have spent "only" $788 million on free agents total compared to $1.45 billion last season and $2.53 billion two years ago. Talk is amplifying of a showdown with the rhetoric ramping up on both sides.
100 – League goals for Harry Kane, after the aforementioned questionable penalty call in the 94th minute. One of the worst calls I've ever seen – at least since West Brom against Arsenal. 14 of his 100 have come from the spot and Kane became the second fastest to 100, only behind Alan Shearer.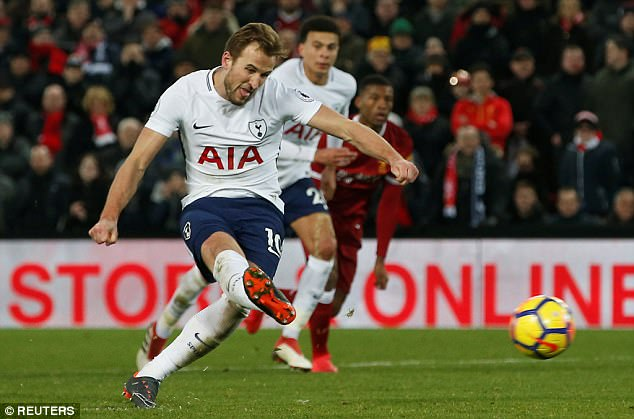 If at first you don't succeed … the refs might feel bad and give you a second chance.
---
507 – Most yards by a quarterback ever in a playoff game and the 613 total yards were most ever by a Super Bowl loser, as were the 33 points they scored. Philly weren't bad themselves, of course, scoring on 8 of 10 possessions with 538 yards of total offense (the Patriots scored on 6 of 11, with a missed field goal, two end of halfs and a failed fourth down conversion, together with the late fumble). The 1,151 combined yards was also a Super Bowl record, as was the 74 total points. It all came down to a few big plays, but Tom Brady was unbelievable, including a final pass, after escaping a sack, that was right in Gronk's hands but for a Philly deflection in the end zone. Brady was sacked once in the game, though it was the huge fumble that probably cost them the game late, and the Patriots didn't punt once, while the Eagles did settle for one punt but Foles was not sacked a solitary time (to reiterate, that's 1 sack and 1 punt combined for the entire game, combined!).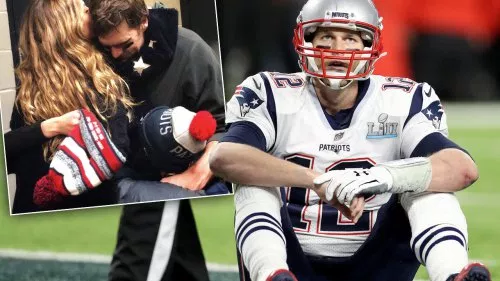 Do real men eat quiche now?
---
10,000 – The Premier League hit that mark of fixtures as Brighton beat West Ham 3-1 Saturday. Some interesting stats/records over that stretch: biggest win (9-0 United over Ipswich in 1995), most goals (Portsmouth 7-4 Reading in 2007), most goals in draw (5-5 between West Brom and United in 2013, Fergie's 1,500th and final game), largest run unbeaten (Arsenal, of course, at 49), own goals (888), most league goals (Alan Shearer at 260), most goals in a half (Jermaine Defoe, 5, for Tottenham in 2009).
20,589 – Days since the Philadelphia Eagles were last NFL Champs. Their 41-33 victory Sunday ended that run of pain as they won their first Super Bowl ever, on their third try, winning a rematch with the Patriots from 2007. Four lucky bettors won the only wagers over $1 million dollars this year in the process.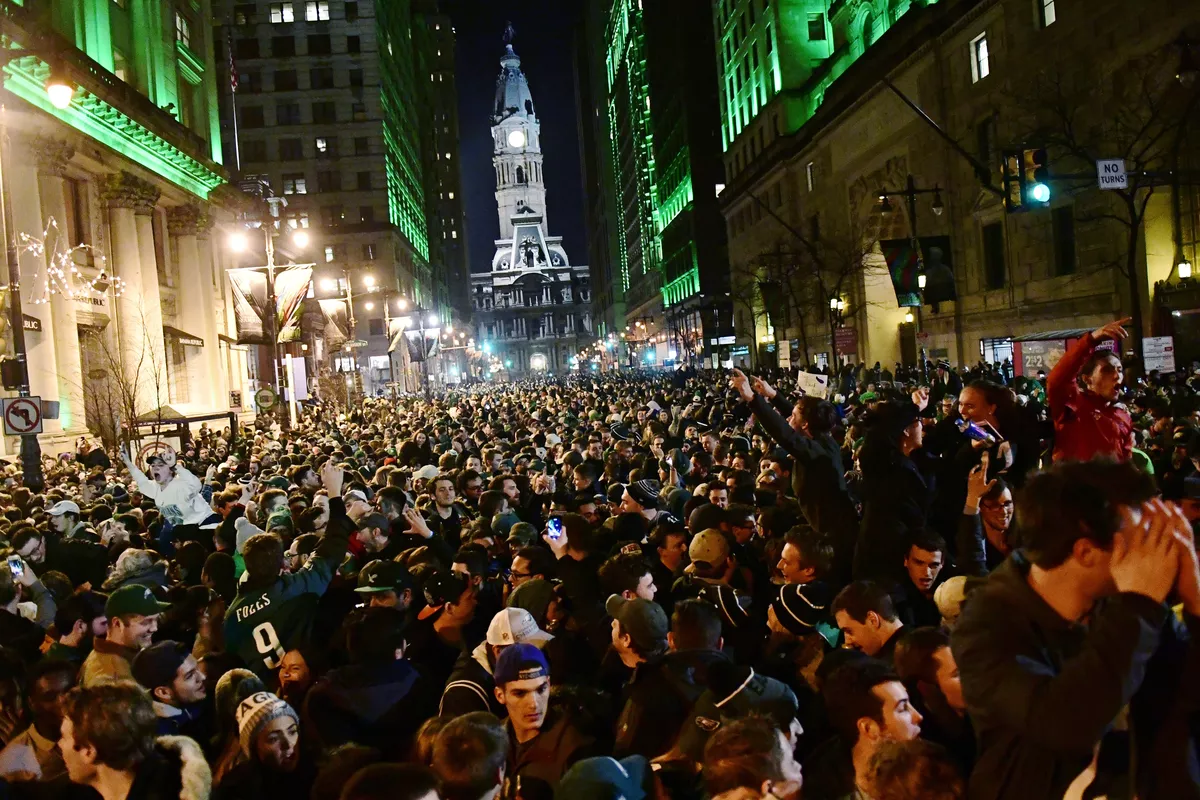 Eagles fans took to the streets to celebrate their first championship in 58 long years.
---
Check back in at the same bat time, same bat channel next week for the subsequent round of fixtures …