The third week of the EPL season brought some predictable results, a few surprises, some late winners & equalizers, and one of the most one-sided matches between "top" teams since Arsenal last decided not to show up for a meaningful game (like those two against Bayern in last season's Champions League).
Elsewhere, Man City kept it late before pegging back Bournemouth 2-1, Swansea won their first of the season 2-0 at awful Crystal, Huddersfield and Southampton played out a 0-0 draw, as did Watford and Brighton. United kept up their winning ways with a 2-0 victory over Leicester that included a saved penalty and Newcastle got off the snide with an impressive 3-0 victory over West Ham. Sunday, Stoke legend Peter Crouch saved a point late (1-1), Burnley scored an extra-time equalizer to snatch a point at Tottenham, Chelsea overpowered Everton 2-0, and Liverpool embarrassed Arsenal 4-0. 
---
Everything you need to know about this past weekend, by the numbers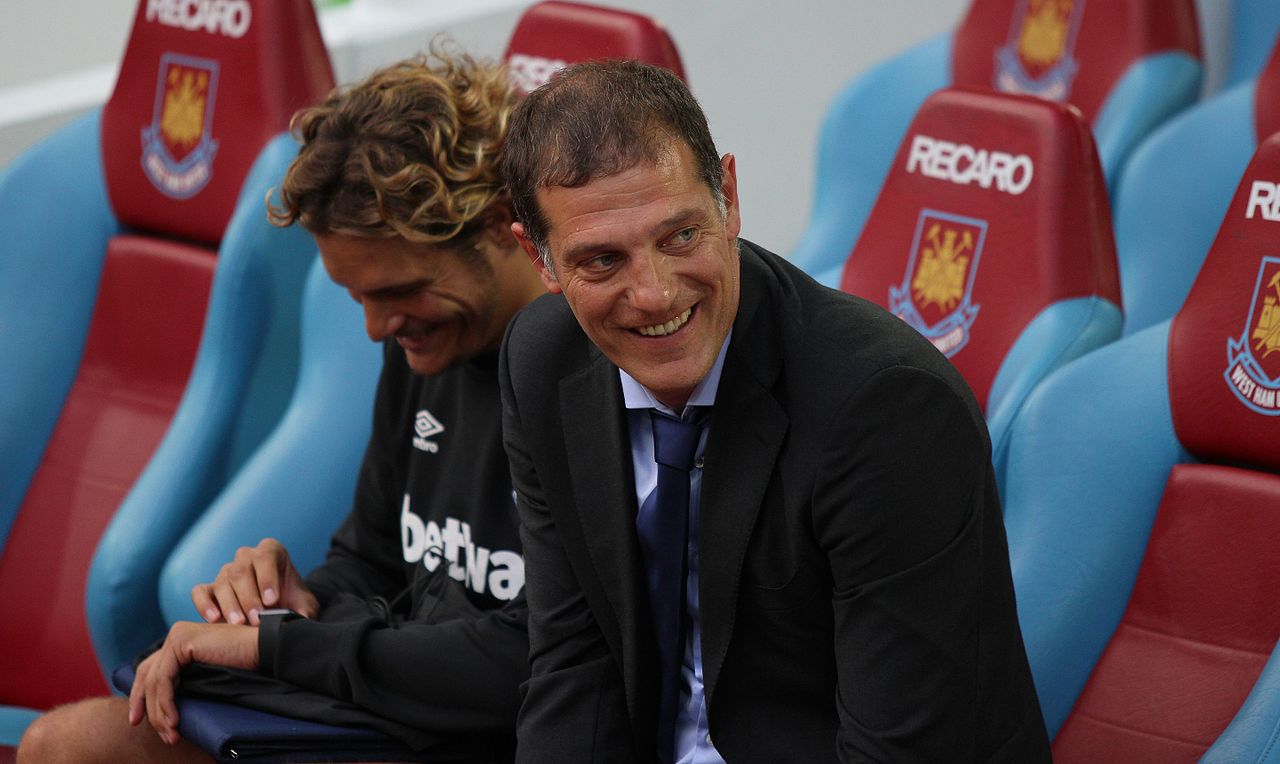 4 games left. Photo credit: joshjdss (Flickr).
0-0-3 – Three teams have failed to garner a solitary point from their first three games: Bournemouth, Crystal Palace and West Ham. Eddie Howe at Bournemouth will probably be given some time to right the ship, but new Crystal Palace manager Frank De Boer could be gone after only three games in charge, with grumblings in the dressing room and upstairs about his formation and management of the side. Croatian Slaven Bilić had a great first year at West Ham, almost sneaking into the Top 4. Things have gotten considerably worse since then and, after three big signings and zero big points, he is on the ropes, though the board has decided to give him a little more time. Four games worth.
0-5-8 – The record of Arsenal in their last 13 away games. In one word … pathetic. In two words … Wenger Out. In 11 words, who would like to join me for a nice ole kit burning? Nothing changes with this team. Either bad start or bad late middle or bad across the board. 
2 – Late goals have cost Tottenham three points in their past two games – one against Chelsea last week and two against Burnley Sunday. After their undefeated home record in their final season at White Hart Lane, they have a measly point from two home games and look to have taken an early step backward this season. This is, of course, the only good news for Gooners at the moment, who have little to root for besides a complete Spurs collapse, another (yawn) FA Cup or another bizarre foie gras poisoning incident.
2 in 45 – In Everton's first six games in all comps this season, they conceded a pecuniary two goals. Sunday, they conceded two to Chelsea in the first half. Remember that crisis for the Blues? Maybe a little premature after one game … particularly surrounding eight wins in their last nine in the league. 
2*1*2 – Morata has a goal and assist in each of his first two starts with the side. Another example of premature evaluation? Don't count on it. Morata has shown in recent seasons that he is a top striker, only held back by the embarrassment of riches up front at his old home in Madrid.
2W – 3D – 6L – Arsenal record in their last 11 versus top six after their loss Sunday, including all of last season. This was worst among the Top 6 and brings us back to that new favored Arsenal ditty, "Wenger Out, oh please, oh please, Wenger Out." Liverpool were best in that category in 2016-17 and could continue in that vein this season, particularly if they keep Coutinho in the fold past the Thursday transfer window deadline.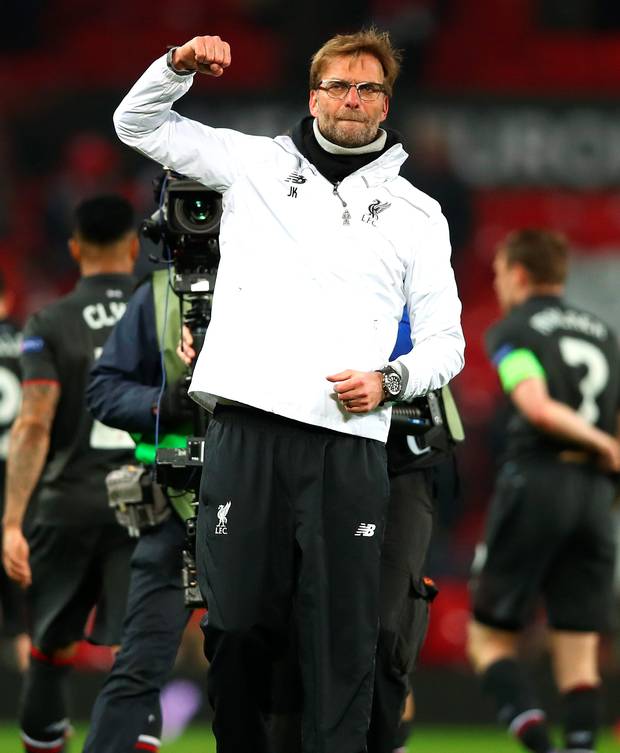 Gegenpressing for the win. Lots of them. Photo credit: Pan988.
3 in 3 – On the other hand, Coutinho who? Mane has three goals in three matches and new boy Salah (3 goals and an assist in 4 starts and a sub appearance this season) has also impressed. In his last 17 at Anfield, in fact, Mane has scored 10 goals and added 5 assists. But for an incorrectly awarded offside goal at the death in their opener, Liverpool would have maximum points after three games. Title tilt in the offing? Don't count them out if they defend as they did Sunday. 
4 in 5 – Goals by Firmino in five games against Arsenal. The real Arsenal killer, however, is Wenger, at least for the past decade! To be fair, we have three FA Cups and three Community Shields to zero trophies for Liverpool since the League Cup in 2011. On the other hand, Liverpool has five European crowns to our impressive total of … zero. 
7th – Remember that side that took 45 years to get back to the Top division I mentioned in Match Week 1? Well, Huddersfield followed up that opening weekend victory with four more points, placing them third in the table. Their chances of staying there are about as good as a team of college players from the U.S. beating the best hockey team in history, a completely overmatched Villanova side shooting almost 80 percent to beat one of the best college teams of the 80s, a team coming back from 25 points down to win a Super Bowl or a team favored for regulation breaking the stranglehold of the original Top 4 to win an EPL title. Well, I guess you never know …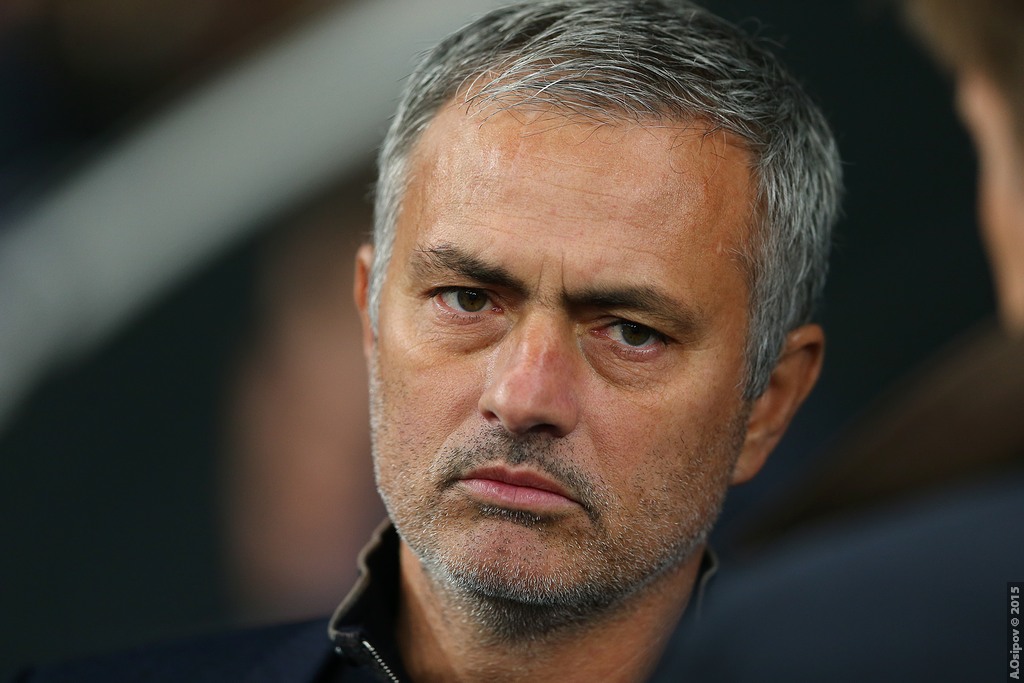 Fast starts & trophies. Photo credit: Aleksandr Osipov.
9 and 10 – Manchester United are the only side to earn maximum points after three games, to go with a goal difference of +10. Mourinho has been a perennial winner across four leagues, winning league titles in Portugal (2), England (4), Italy (2) and Spain (1), alongside his two Champions League crowns and 25 trophies in total. However, one pattern that has emerged is that those league crowns generally emerge from fast starts that his teams then holds onto until the end. Before we get ahead of ourselves, we should mention these three victories have come against an awful West Ham, a struggling Swansea and a depleted Leicester. Nonetheless, this side looks impressive so far. 
42 – Goals scored in last 10 games between Arsenal and Liverpool (with one nil-nil draw over that stretch). That includes 23 in the last 5 at Anfield. 
97 – Bournemouth took a shock 1-0 lead in the 13th minute of their matchup against title favorites Man City. Jesus knotted the game up 8 minutes later, but it took until the 7th minute of an extended extra time for Raheem Sterling to notch the winner. Oh, the humanity! Sterling's reward for that winner – a red card for celebrating with the fans. Yes, god forbid these over-priced prima donnas actually share their glory with, you know, those folks who essentially pay their salaries …
1998 – The last time that Liverpool won three straight in the league against Arsenal. Luckily, as the new season falls apart, the Gunners are selling Ox to Chelsea and already let Gabriel, possibly their second best defender, go. And who knows if Ozil or Sanchez will make it to Thursday, or ever play to their potential again if they do stay … 
2011 – Last time Arsenal lost two of their opening three fixtures in a season. Some might remember that second loss in 2011 … 8-2 to United, leading to a panic buying spree that reaped few players with a lasting impact on the side (beyond Arteta). If it seems like this entire list is Arsenal heavy, did you watch that game? Seriously? They made Tonga look good!