City were cruising toward the title Saturday evening with a 2-0 halftime lead over United, before a surprising second half saw United gift back for a 3-2 win, all but guaranteeing themselves UCL for next season. Liverpool disappointed on the back of their 3-0 thrashing of City being held to a 0-0 draw in their Derby with Everton. Christian Erickson continued his impressive season with a brace as the Spurs beat back an enlivened Stoke 2-1 and Arsenal counted on Danny Welbeck to help them snatch three points against Southampton after they had equalized in the 73rd minute (3-2). Finally, Chelsea
At the bottom of the table, draws were the name of the game, as Swansea and West Brom settled for a point each (1-1), Huddersfield and Brighton shared the spoils by the same score and Bournemouth and Crystal played out a scintillating 2-2 stalemate. Newcastle, on the other hand, got an invaluable three points at Leicester. West Brom are going down, Stoke are in big trouble and so are Southampton, after the aforementioned losses. Just hanging on are Crystal, Huddersfield and Swansea, though all probably need more points to stay secure.
Around Europe, Barca kept their unbeaten league record alive courtesy of a Messi hat trick, stretching their lead at the top of the table to 11 with 7 to play. Juve, surprisingly, gave up two goals to Benevento, but scored the final two themselves to win 4-2, maintaining their four-point lead as Napoli was 2-1 winners over Chievo a day later. In Germany, Bayern stretched their lead to 20 points with their 4-1 win at Augsburg coupled with a 3-2 loss by Schalke to Hamburg. And in Ligue Un, PSG were held 1-1 at St. Etienne Friday night, but still have a 14-point lead over Monaco with 6 to play.
In the Europa quarters Thursday, Arsenal recovered from an early Spartak equalizer to run out 4-1 winners in the first leg, Atletico won 2-0 in their Home leg with Sporting Lisbon, Lazio won a corker 4-2 over Salzburg and Leipzig held on for a 1-0 victory over Marseille, meaning all four home sides won. The second legs are Thursday, after the second legs of the Champions League Tuesday and Wednesday, of course.
On to the numbers, with a few nibbles from around the sports world …
---
Match Week 32-3 By the Numbers
1st – Time ever that a Pep Guardiola team have conceded three goals in two straight games, with the 3-0 loss to Liverpool followed by a 3-2 loss to United. The title is still almost certainly theirs, but a UCL comeback might be beyond them.
1 – Time in last 21 years have Atletico Madrid finished above Real Madrid, a few seasons back when they won the league. After their 1-1 draw at the Bernenbau, they maintained their four- point lead over Los Blancos with seven to play. They have lost only one of the last 10 derbies against Real.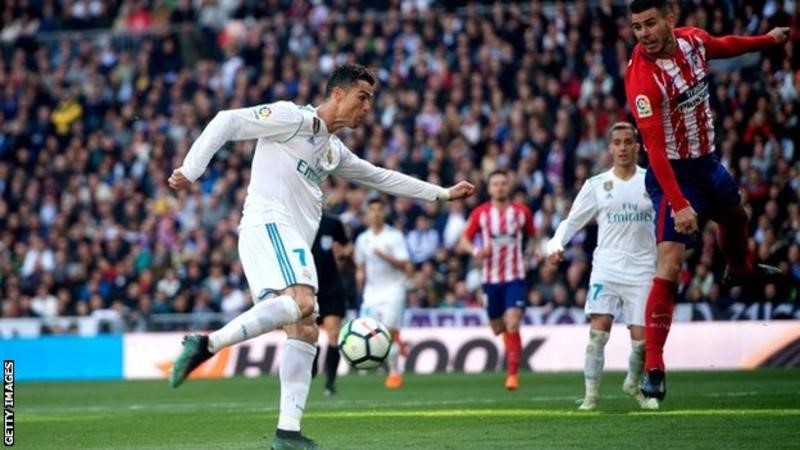 The last time Ronaldo did not score in a Real match was way back on February 3.
---
1 in 19 – With their 3-2 loss to Arsenal Sunday, Southampton has won only one of their last 19 and look increasingly likely to be heading back to the Championship, unless they can find at least 3 in their last 6.
2-1 – Newcastle pulled off a huge road victory over Leicester Saturday to move to 38 points and 10th place with 6 matches left in the season, essentially securing a second straight season in the top flight. Jonjo Shelvey provided the opener in the 18th minute and Ayoze Perez made it 2-0 in the 75th minute, before a late consolation goal by James Vardy for the hosts.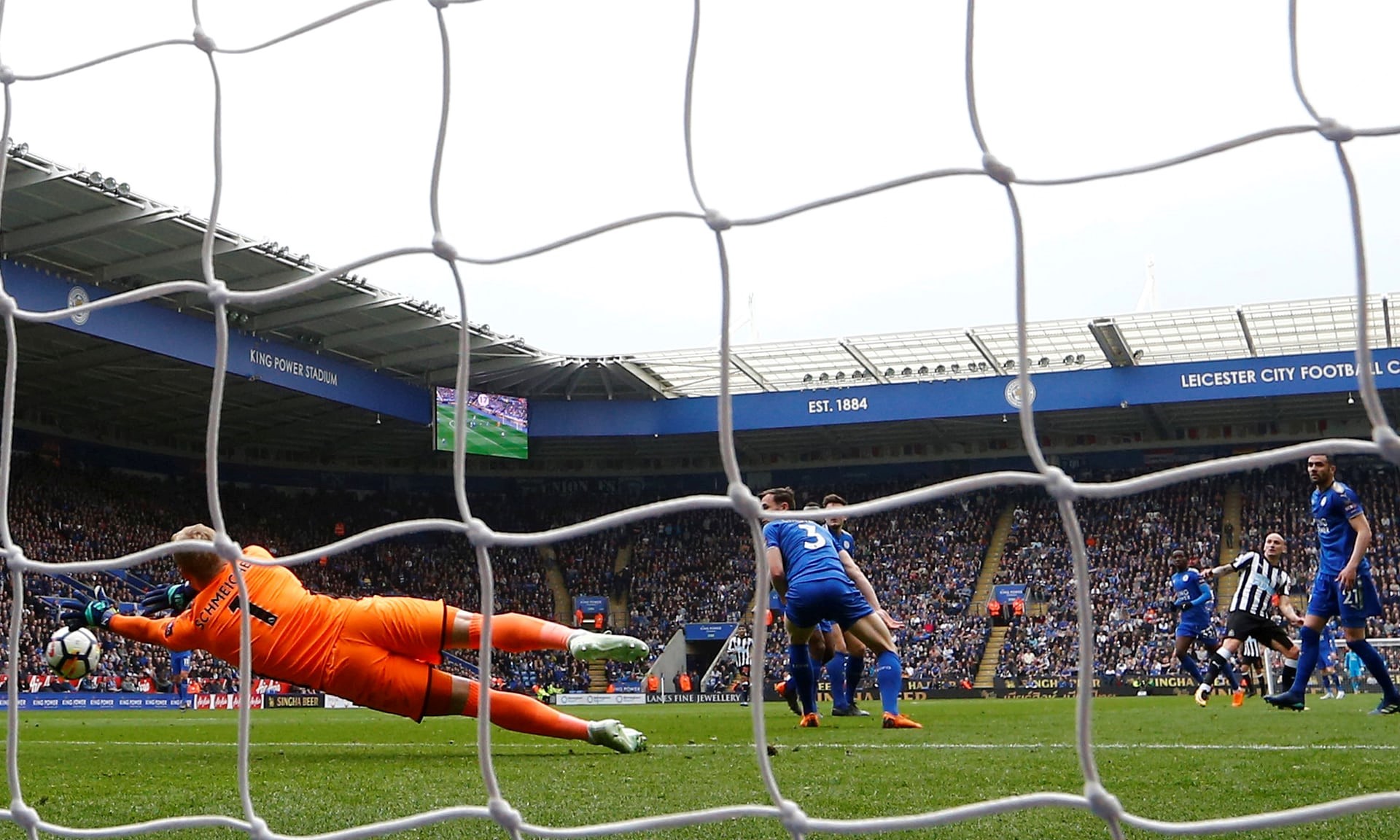 Jonjo Shelvey provided the opener as Newcastle moved all the way to 10th with their 2-1 win over Leicester.
---
2-2-4 – Chelsea's record in their last eight as their struggles continued at home against West Ham, losing a 1-0 lead to settle for a 1-1 draw. Conte is probably going at the end of the season, a year after Chelsea ran away with the league. Over the past four seasons, Chelsea have gone 1st, 10th, 1st and will most likely be 5th or even 6th this season.
2-4-5 – Jose Mourinho's record away at the big six since taking over at United. Interestingly, he is 1-1-0 against Pep during that stretch, with a +1 goal difference, while only managing one other win in 9 with a -8 goal difference against the other 4.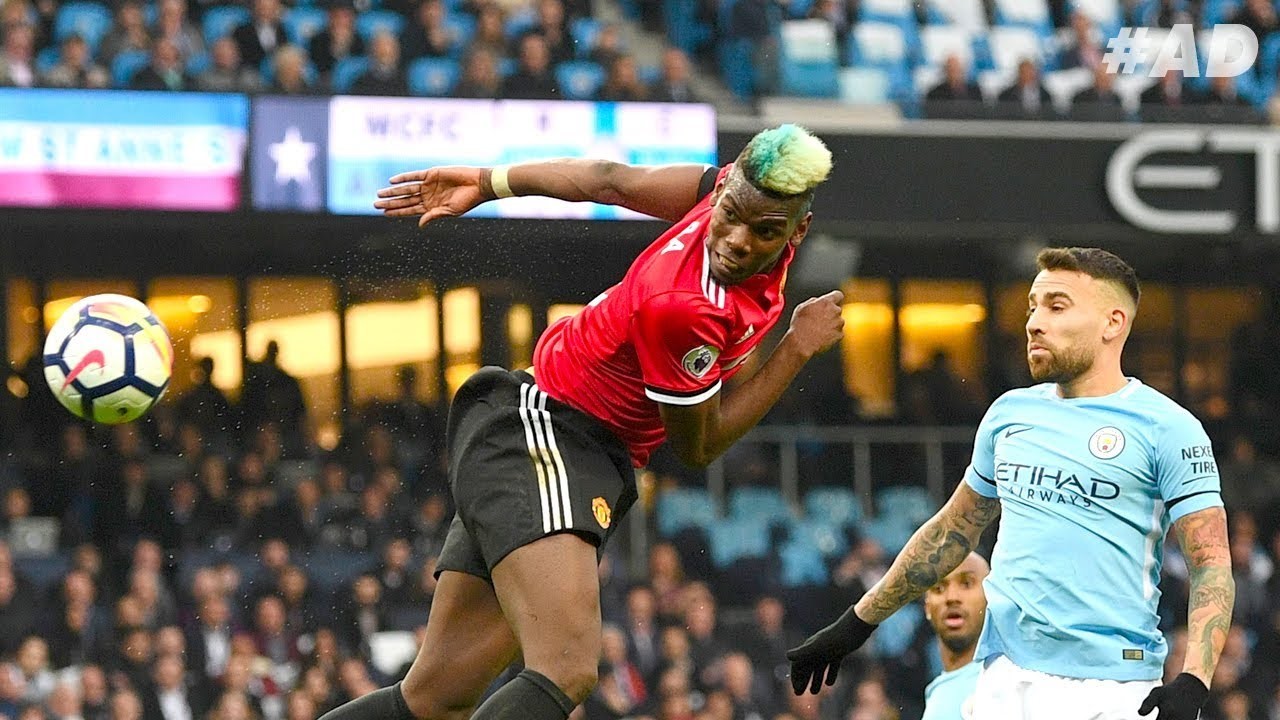 Pogba equalized with a pinpoint header, after scoring United's first, before Smalling provided the winner, as the Frenchman quieted the critics, at least for a week.
---
4 – Times Javier Hernandez has come off the bench to provide an equalizer for West Ham, the latest Sunday as he did so against Chelsea to earn a valuable point for the Hammers, moving six points above the drop with six to go. Including his time at United, he has scored 6 off the bench against Chelsea and now has 8 for the season.
6 – Point lead for Burnley over Leicester for the coveted seventh place finish, which would mean European football (unless Southampton win the FA Cup). Burnley won 2-1 at Watford to continue an impressive season under Sean Dyche.
13 – In the "man that's ugly" category, Sergio Garcia, a year after winning his first major at Augusta, stepped up the 15th hole Thursday at the Masters with a respectable two over par total. He hit his second shot in the water, then his third, then his fourth and his fifth, leading to a 13 on the hole. The only good news? That only tied the worst score on a hole in Master's history.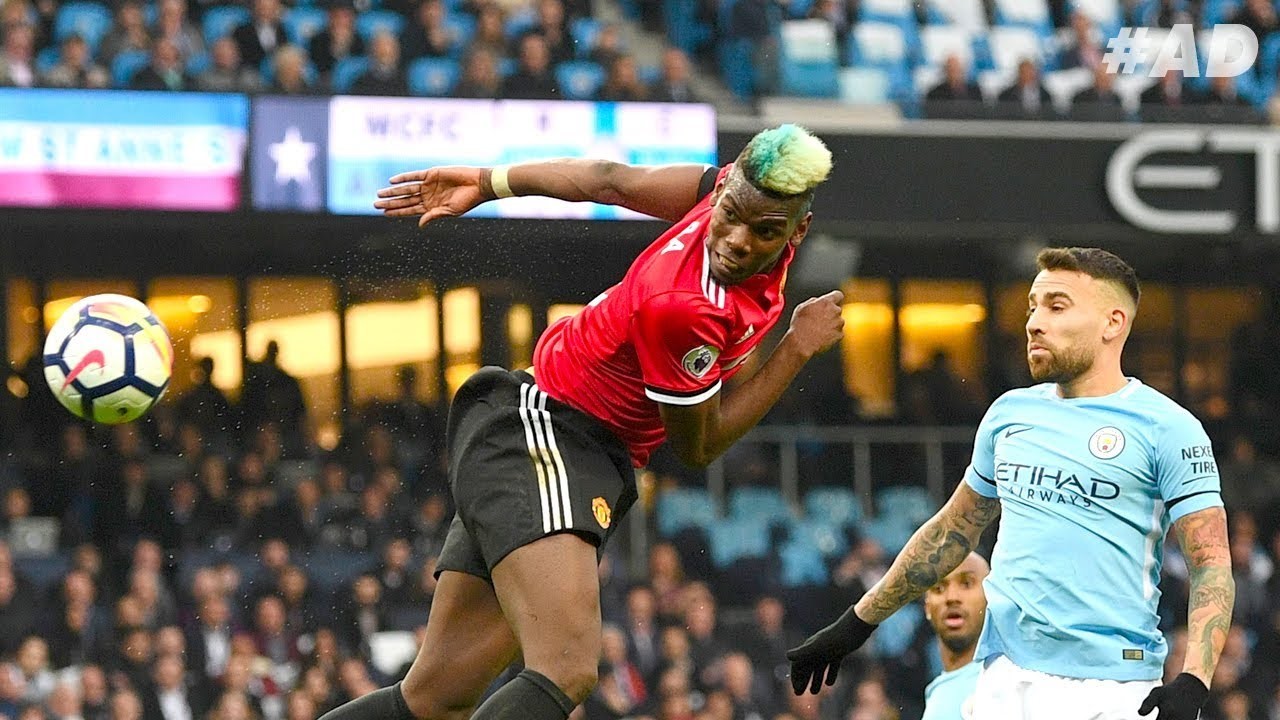 They can't take away his green jacket from last year, but Garcia had a defense to forget.
---
19 – Goals in 23 matches for Pierre Aubameyang this season, after he equalized against Southampton in the midst of another uninspired start for the Gunners. That's 13 with Dortmund and 6 with Arsenal (in 7 matches).
32 – Gabriel Jesus had never lost a Premier League game with 27 wins and 5 draws for Man City, when he came on just after the 70th minute after United had turned a 2-0 deficit to a 3-2 lead. The record is gone along with a chance for City to clinch the title against their hated crosstown rival.
38 – Year old record for unbeaten streak was tied by Barcelona who have, ironically, gone 38 matches (including the last 7 of last season) without a loss in La Liga. The 3-1 victory over Leganes was largely thanks to a Messi hat trick including the sixth game in a row with at least one goal outside the box.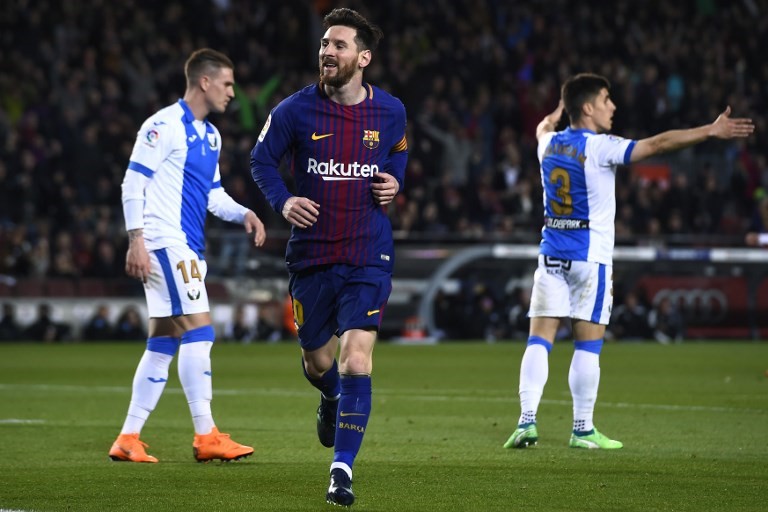 Messi celebrates the first of three goals, his 27th, 28th and 29th in the league this campaign.
---
40- Ronaldo just can't stop scoring, scoring the opener against Atletico Madrid before Griezman quickly equalized, after scoring two of the three against Juve midweek to take his tally to 40 in all comps. He has scored in 10 straight games.
+42 – Taylor Hall is a one-man offense, and in NHL history since 1951 ranks 30th when it comes to the gap between the number of points that the top scorer on the team racked up (93 for Hall) and the second-place scorer on the team (in the Devils' case, 51 points), at +42. Hilariously, Wayne Gretzky is 10 of those 29 people.
64 – Jordan Spieth tied the best final round in Master's history with his 8 under 64, though it included an adventurous 18, where he drove 50 yards left of the fairway and missed a par putt. That total was only good for third, as Rickie Fowler birdied the last to beat Spieth by one and winner Patrick Reed finished two better at 15 under, knocking in a nervy putt to win his first major. Unlucky Fowler has now finished second in all four majors, but has yet to win one.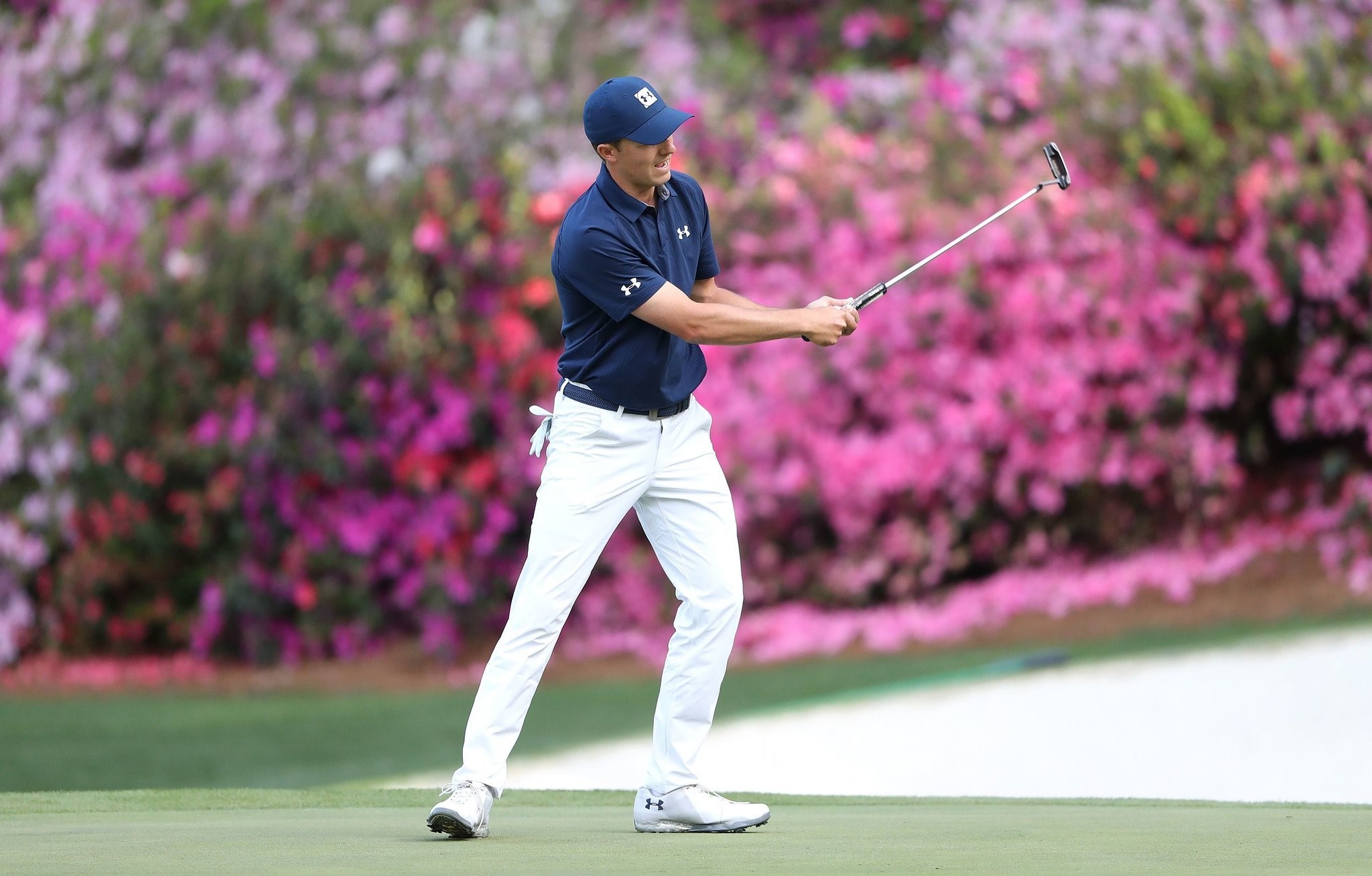 Spieth had a final round to remember, but a bogie at the 18th soured the day a little, as he came up two shots short of a playoff.
---
76 – Seconds on the pitch before Charlie Austin scored his sixth of the season, to equalize Southampton's match with Arsenal 2-2. Welbeck came to the rescue, scoring the winner in the 81st, to secure his brace, after a stunning miss from two yards out four minutes earlier. They were his first goals in the league since September (5 total). It was a largely shambolic performance from the Gunners, with Mustafi, Chambers and Kolasinic all particularly suspect on the defensive end. 
---
Check back in at the same bat time, same bat channel next week for the subsequent round of fixtures …