After four losses on the bounce, Arsenal had a decent week, first beating AC Milan 2-0 at the San Siro Thursday in the first leg of their Europa League quarterfinal match and then winning 3-0 over hated Watford. The Top 4 seems beyond them at this point, so they will need to hold on in the second leg against Milan and then win five more games (or at least two ties and a final). Man City continued their march to the title with a 2-0 victory at Stoke Monday, while United rose back to second with a 2-1 victory over Liverpool, who fell to fourth, only four points above Chelsea, who came back to beat Crystal Palace 2-1. Tottenham also came back from a goal down, to beat Bournemouth 4-1 Sunday, and move into third place.
At the other end of the table, Newcastle smashed Southampton 3-0 to move up to 13th, only 8 points from the magic 40 points, while Southampton stand only one point from the bottom three. Swansea held on for a 0-0 road draw at Huddersfield down a man, enough to push themselves to 14th. West Brom, meanwhile, lost 4-1 at home to Leicester, moving closer to sealing their seemingly inevitable fate (on 20 points after 30 games, with a meager three wins across those games). Stoke's loss to City Monday left them in 19th on 27 points, though only six from 12th place Bournemouth. And Palace, who blew the early lead against Chelsea, are in 18th. West Ham was crushed by Burnley 3-0 at their new home and they have to be in the conversation for the drop as well.
In Europe, it was more heartbreak for Tottenham, who took a tie lead into the 60th minute of the second leg, at Wembley, before ceding two in quick succession to lose to Juve and end their European dreams for another season. Real Madrid finished the job against a Neymar-less PSG, 2-1, for an aggregate 5-2 victory that has some wondering if a fourth Champions League title in five seasons could be in the offing. Liverpool played out a safe 0-0 draw at Anfield to beat Porto 5-0 on aggregate while Man City actually lost, 2-1 to Basel at the Etihad, though that was still good enough for a 5-2 aggregate victory. This week, Roma and Shaktar (1-2), United and Sevilla (1-1), Besiktas and Bayern (0-5) and Barcelona and Chelsea (1-1) decide the other four sides in the quarters.   
On to the numbers, with a few nibbles from around the sports world …
---
Match Week 30 By the Numbers
1 – Loss for Bournemouth in last 10 league games heading into their Tottenham clash Sunday. They took a 1-0 lead, Harry Kane went off with a knock to his ankle, but on 35 minutes Dele Ali equalized and Son's 17th and 18th of the season, together with an Aurier goal in the 91st minute, led Tottenham to a 4-1 win. The victory sent Spurs to third, above Liverpool, and kept them as the only top flight English side undefeated in 2018 (in the league – Europe has obviously been less kind).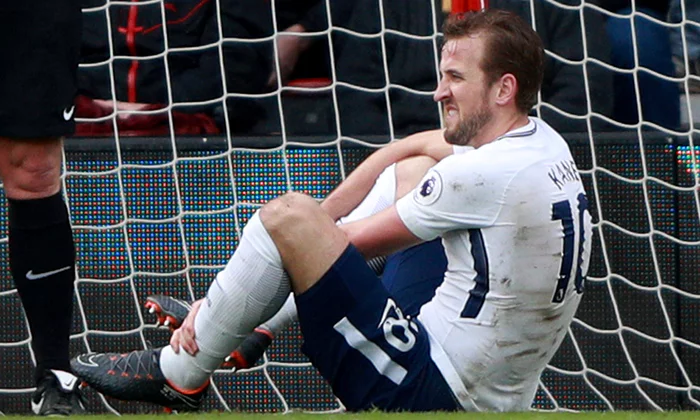 Kane hurt the same ankle that has kept him out twice in the past three seasons Sunday, though Spurs still haven't heard the final prognosis and they and England sit in tremulous wait.
---
1 in 20 – United home losses this season. After the victory over Liverpool Saturday, they have 17 wins and two draws plus that one loss in 20 home games in all comps this season. Is Old Trafford becoming a fortress again?
1.18 – PSG is out of the Champions League and cruising to another Ligue Un title, but they will likely miss Neymar, who has the best expected goal and assist rate per 90 minutes in any of the top European football leagues, beating out old teammate Lionel Messi. Only 10 times since 2010 have players stayed above .90 for an entire season with more than 5 progressive passes and runs per 90 minutes – Neymar is one, Angel di Maria another (2015-16) and Messi accounts for the other eight.
2-0 – Everton benefitted from a Brighton own goal to break a 0-0 deadlock as they won 2-0 at home to end a slump of only two wins in their last 12, with Cenk Tosun sealing it in the 76th minute, before an 80th minute red card for Anthony Knockaert.
2-0-4 – Chelsea were looking at potentially losing their fifth in six league games when Crystal Palace visited Saturday. Instead they took a 2-0 lead and held on for a 2-1 win. Stamford Bridge has been their salve in a largely forgettable season though with only one loss in their last 20 at home in all comps (13-6-1).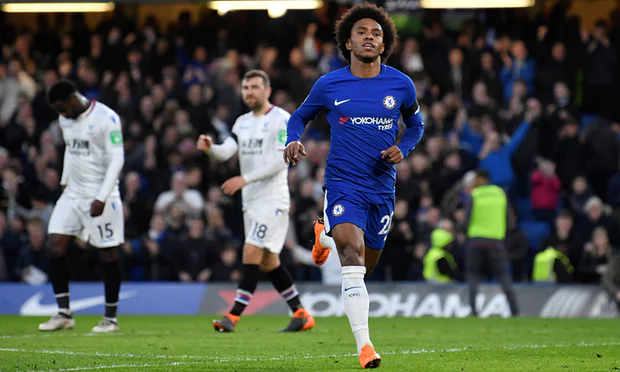 Willian scored the opener in the 25th minute, a shining light in a season to forget so far.
---
2:49 – That's how much time it took to turn the Spurs European adventure into shock defeat. They had recouped from a 2-0 deficit in the first leg to draw 2-2 and just needed a draw of less than 2-2 or a win to advance. They had a 3-2 aggregate lead going into the 64th minute when it all fell apart. Juve scored two in quick succession and they were out 4-3 on aggregate. For all the talk of a change in power in North London, one imagines they would take any of the three Arsenal FA Cups in the last four seasons, or even one of those Community Shields. Juve, by the way, have only lost one knockout game under Allegri, if that makes Spurs fans feel better. Us Gooners hope not!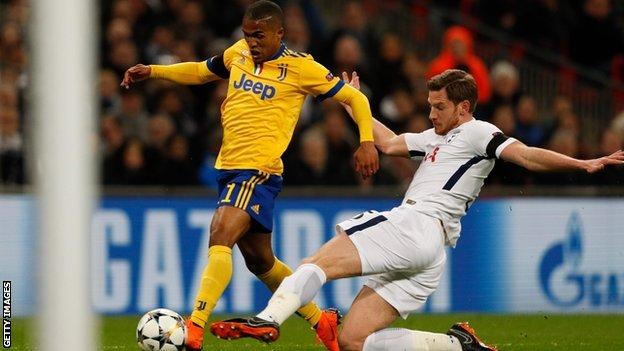 Juve was denied an obvious penalty in the 17th minute and will feel their ultimate victory was well-deserved after yet another baffling non-call in a season full of them.
---
3-2 – Celtic came back from a goal down twice, and played the last 24 minutes with 10 men, but still kept their recent dominance over Rangers going with a 3-2 victory that stretched their lead to nine points with a game in hand. Sub Odsonne Edouard was the decider as Celtic moved several steps closer to another title for Brendan Rodgers.
6 in 54 – Goals for Rashford in that number of games. Saturday, he had two in 24 minutes to give United a 2-0 lead. The two goals put his season total at 6, a career high. Liverpool halved the deficit after an own goal from Eric Bailey, just back from injury, but they couldn't find the equalizer.  The win pushed United five points above the Reds in the race for second.
8 – Defeats in last 9 road games for Watford, having only scored two goals over that stretch. The latest was the aforementioned 3-0 loss to Arsenal at the Emirates. The sweet smell of revenge for the Gunners in a season to forget, particularly with Deeney's penalty being saved.
13 – Corners for Liverpool in their 2-1 loss to United, who had 1. Three came in the six minutes of extra times with Salah having a real chance to earn a point with the last meaningful kick of the game.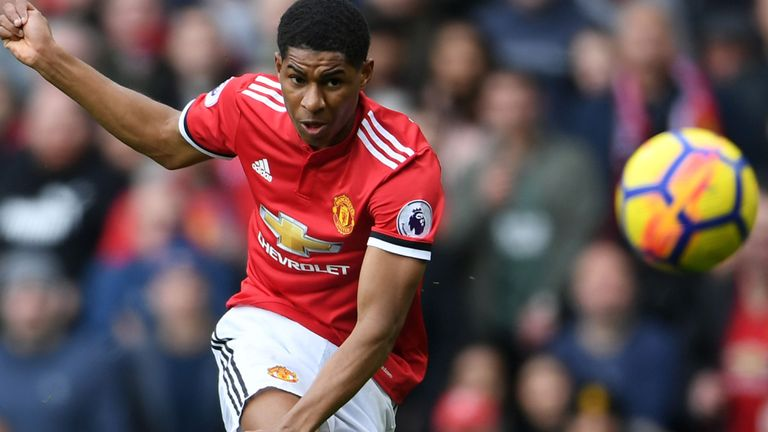 Rashford scored both in United's 2-1 win over Liverpool in the battle for second.
---
14 – Goals for Ronaldo in his last 8 and 17 in his last 10 as he continues to rack them up in the money end of the season, as he did last season. His brace Saturday saw a tepid Real win 2-1 at Eibar. And his goal last week in the Champions League tied a record for most consecutive Champions League matches with at least one goal (9) with former teammate Ruud van Nistelrooy (at United in 2002-03).
33 – Congratulations to Sergio Ramos who, besides getting through to the final 8 of the Champions League yet again last week, passed Paul Scholes to become the dirtiest player in Champions League history, with his 33rd yellow card.
50 – Ozil became the fastest to that number of assists in EPL history Sunday as he assisted the opener in their win Sunday. He beat Eric Cantona to the mark by two matches, 141 to 143. Fellow Gunner Dennis Bergkamp did it in 146, Fabergas in 165 and the Spanish maestro David Silva in 166. How many away from the all-time record is Ozil? Well, he still needs another 112 to catch Ryan Giggs.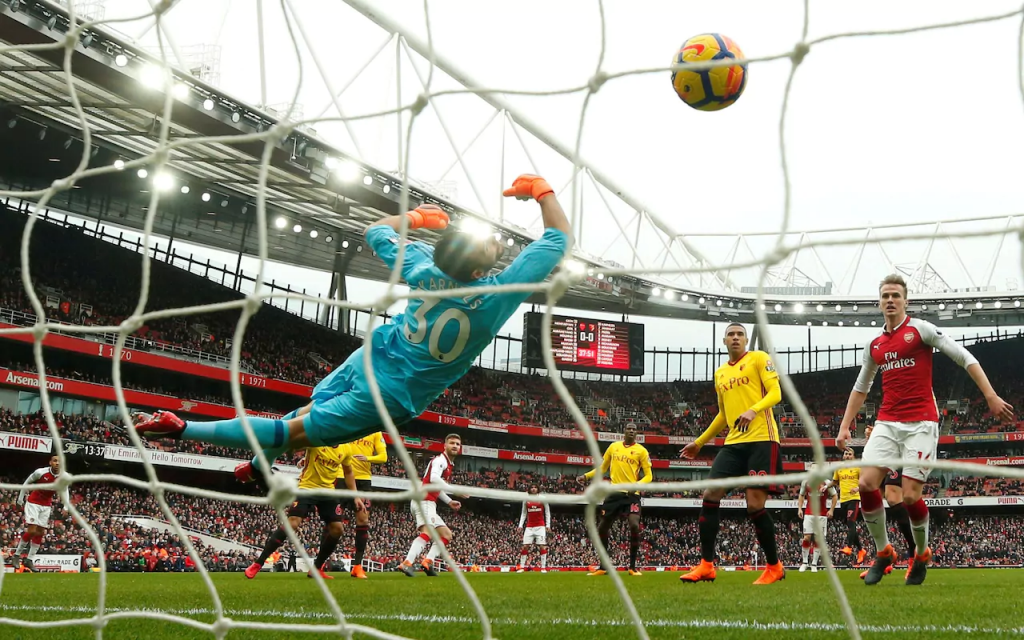 Mustafi scored the opener from an Ozil free kick.
---
69 – The unluckiest of the unlucky might well have been Notre Dame, the team just outside looking in as the last eliminated from the NCAA Men's Basketball Tournament this year. Bonzie Colson's 15-game absence contributed to a few close losses that probably cost them a shot at the Big Dance in 2018. Some more baffling omissions followed in quick succession.
129.2 – Tiger Woods club speed on the 14th hole Saturday at the Valspar Championship, the fastest on tour this season. His latest back surgery appears to have put him back in line to possibly win the three he needs to become the all-time victory record holder in PGA history, while an elusive 15th major could be in the offing this season. Meanwhile, he has less missed cuts on the PGA Tour than Jordan Spielberg, who suffered his 19th Friday, to Wood's career total of 17. Woods fell a stroke short of the title Sunday, though he did garner 4.5x the media coverage of the last four winners on the tour, and 12 percent more than the four combined!
131 – You think the USPS is slow? A message in a bottle cast off the side of a German ship on June 12, 1886, was found more than 131 years later in Australia. It's the oldest known message in a bottle ever received.
166 – Miles run by Roberto Firmino this season, his best by far in Liverpool Red. Like Son (129 miles) of Tottenham and Silva and De Bruyne at City, they are a new breed of forwards who track back and press whenever they lose the ball, unlike the defensive-liabilities who scored goals or watched the action around them of the past.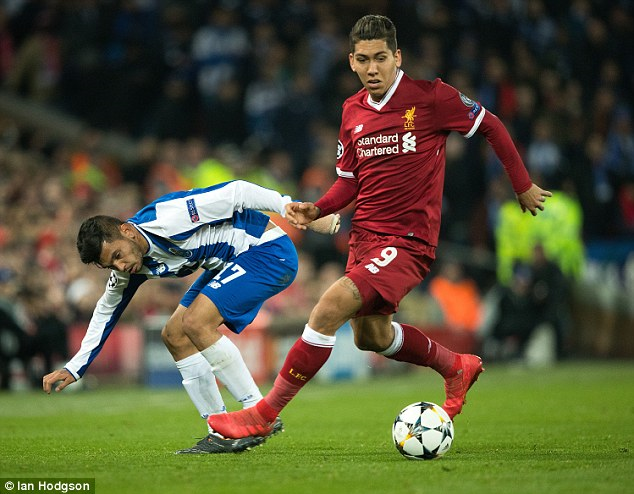 Firmino is an ideal player for Klopp, doing it on both sides of the pitch with verve and hard work.
---
200 – Petr Cech finally saved a penalty for Arsenal, against Troy Deeney and Watford, on the way to his first clean sheet since December 13 (11 games) to hit the mark of 200, 162 with Chelsea and the other 38 with Arsenal. That is, of course, the most in league history.
1,000 – Home goals scored by Arsenal in Premier League history, when Mustafi headed home from an Ozil free-kick early in their Sunday matchup with Watford.
---
Check back in at the same bat time, same bat channel in a couple of weeks for the subsequent round of fixtures …