Man City could well storm to the title again this season, but a surprise 1-1 slip up at Wolves last weekend means that Chelsea, Tottenham and Liverpool all have an early two-point advantage over the reigning champs. Meanwhile, things have been far less smooth for United and Arsenal, with the former losing their last two on the bounce including a 3-0 shocker to Tottenham at Old Trafford Monday that was the worst home defeat in Mourinho's 18 years in management and the latter losing to City and Chelsea before finally getting off the snide in their third match.
That was over West Ham, who have had a 1-0 lead in their last two games after getting hammered (pun intended) by Liverpool in the opener. They've lost both games, 2-1 to Bournemouth last weekend and 3-1 at Arsenal Saturday. West Ham invested heavily this summer but sit at the bottom of the table with a -7 goal differential and 0 points (the only side to fail to register a point yet). The win was the first of the Unai Emery era for Arsenal and showed some scrappiness even as the Gunners looked vulnerable at the back for a third straight game (they've conceded 6 in three matches). Looking at Bournemouth, they are unbeaten after coming back again in their next fixture, this time from 2-0 down to get a 2-2 draw with Everton, and are now in sixth place on 7 points.
The biggest surprises of the early season beyond Bournemouth are Watford, who are also a perfect three for three with a +7 goal differential, which is tied for best in the division, and Leicester City who lost their best player but have six points and are in seventh. Everton also invested heavily in the summer but have blown two leads and currently sit in 8th on five points. Rounding out the Top 10 are Arsenal, who have moved up to ninth and Crystal Palace in 10th on 3 points as well, though Fulham, Brighton and Man United are also on 3 points with worse goal differences. At the bottom of the table, Newcastle, Southampton, Burnley and relegation-favorites Huddersfield are all on a measly one point from three games.
On to the numbers, with a few nibbles from around the sports world …
---
Match Week 1-3
0 – Remember that porous Liverpool defense? Me neither. The Reds have not allowed a goal at Anfield since February and have yet to concede a goal in three matches this season! That's 11 clean sheets in 18 since van Dijk's debut last January, more than any other side. And no more Karius voodoo to boot!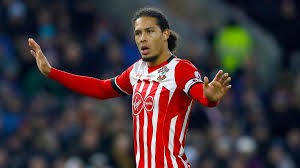 The calming presence of van Dijk, and the addition of Allison, have transformed Liverpool on the defensive side of the pitch.
---
1 – Harry Kane finally got off his August snide, with a goal in Tottenham's 3-1 win over Fulham in match week 2. It took him 15 total matches in the month to end that dubious record. It is worth noting his 106 goals in the past four years leads the league by over 20 over Lukaku in second. And he added a second August goal Monday as Tottenham finally got off the Old Trafford snide of the past few years and won 3-0.
1 – With all his achievements, it is hard to believe, but last Saturday marked the first time David Silva has ever scored a goal from a direct free kick in a league match. He can check that off the ole bucket list now. So can Ederson, who became the first City goalkeeper to provide an assist in their storied Premier League history.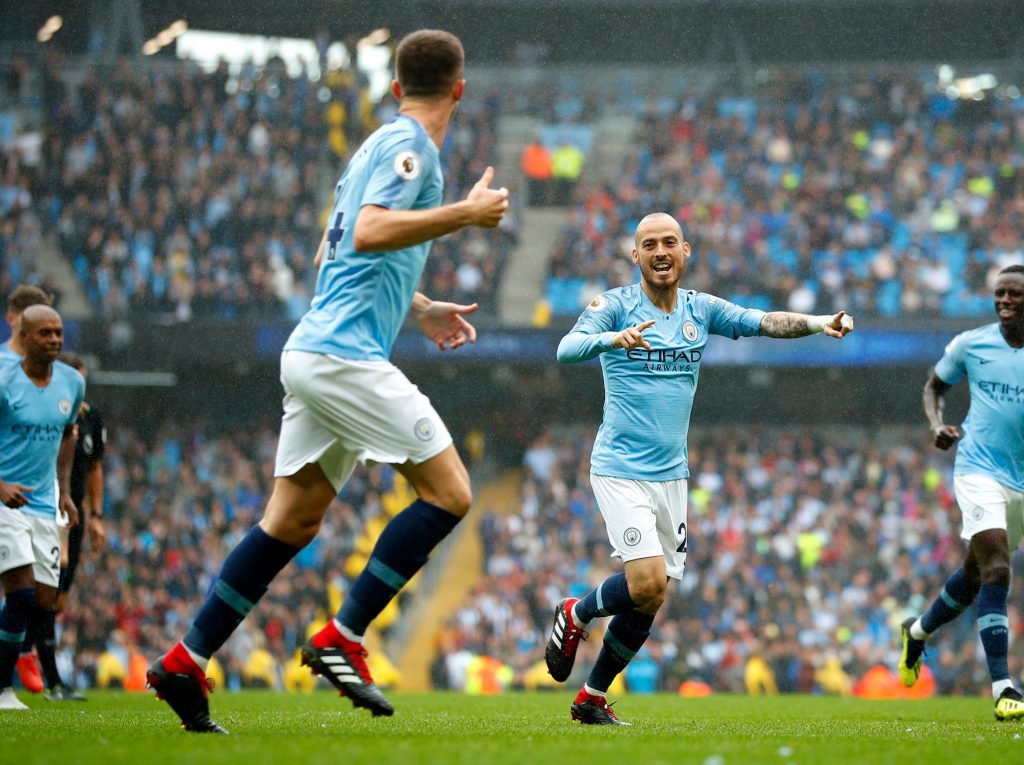 Silva celebrates his achievement. They will need him to step it up, alongside the other midfielders at City's disposal, as they navigate a month or more without De Bruyne.
---
1 – A third mark set last weekend was by World Cup standout Kevin Trippier, who scored from his first free kick this season. Erickson usually gets priority for the Spurs, but missed his first two this season and scored on only 2 of 16 (actually not terrible) last term while Trippier only took one. So that's 50% vs 11%. Could Spurs have a new man over the ball the rest of the way?
2 in 28 – Losses for Wolves at Molineux since Nuno Espirito Santo took over and helped them earn promotion last season. That includes the impressive 1-1 draw with Manchester City Saturday afternoon. Though their goal should have been disallowed for a handball and they should have conceded an uncalled penalty, it was still an impressive result, as City fell two points behind in the early title race.

You say handball, I saw one point!
---
2-1 – Mourinho will have felt even more aggrieved to the bad start that has many predicting departure before Christmas after watching the matchup between Southampton and Leicester, as targeted World Cup hero Harry Macguire scored the winner in extra time for Leicester Saturday.
3 – Home wins in a row for Brighton over United. A week ago Sunday they won 3-2, won last May to secure their stay in the top division 1-0 and then one has to go all the way back to 82-83 for the third. United had the second best defense in the league last season and Brighton scored the fourth fewest. Go figure …
4 – Red cards on Saturday, the most in three years. Two came in the Everton-Bournemouth match, another for Huddersfield (though they held on for a 0-0 draw with Cardiff, who have had two matches with a man up in the second half without scoring) and the final one for Southampton, which did cost them, as Leicester scored late to win 2-1.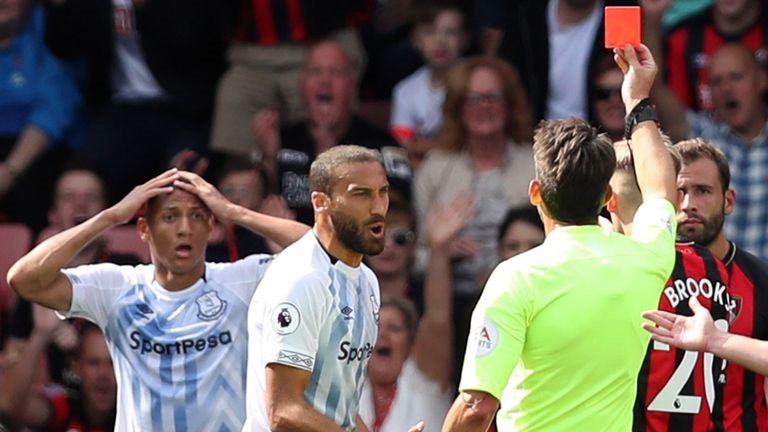 It was a pretty light headbutt, but Richarlison was shown a red as Everton and Bournemouth shared the spoils.
---
7 – On the pitch Sunday, Chelsea's lineup cost around $35 million a player, over seven times the average Newcastle player (4.7m pounds). That gulf in class led to 81% Chelsea possession, 913 to 200 complete passes and 15 to 6 shots for the Blues, but it was a very questionable penalty that led to the 76th minute opener and an own goal after an unlikely Newcastle equalizer that ultimately won it 2-1.
7 of 11 – Roberto Pereyra has been involved in 7 of the last 11 goals scored by Watford, including three this term. They lost Richarlison this summer (see below), but are one of only four undefeated teams after three matches with the help of those goals.
8-5-1 – Chelsea's record against Arsenal in last 14 league matches, after they won 3-2 in Match Week 2. Arsenal had stormed back to tie it at two after an early 2-0 deficit, but three defensive mistakes and three great opportunities spurned mean the Gunners started the season with zero points, while City, Chelsea, Tottenham and Liverpool all sat on 6. They started to rectify that with their aforementioned win over West Ham.
10 – League losses for Arsenal in 2018, in only 20 matches. Only Huddersfield have lost more this calendar year. So that win over struggling West Ham loses a little of its sparkle when put in recent context.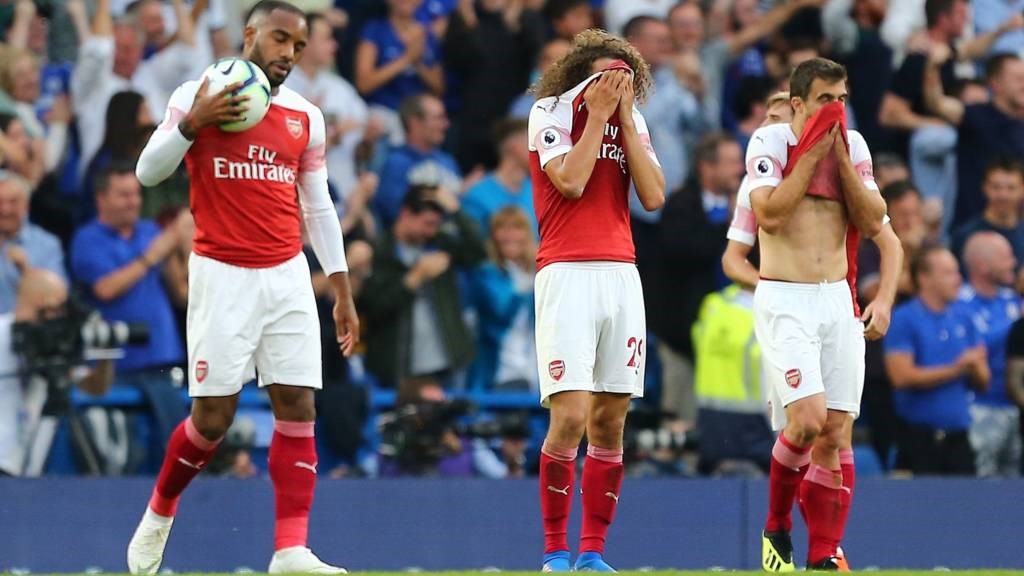 Arsenal rued missed chances, as they suffered a 3-2 loss to Chelsea they easily could have won 5-2.
---
10.7 – Percent of Manuel Pellgrini's losses in the EPL have come in three matches with the Hammers (he only lost 25 in three years with City), who were hammered by Liverpool last week and then blew two leads in losing to Bournemouth 2-1 and Arsenal 3-1. Incredibly, Callun Wilson has scored five goals in his last five against the Hammers, accounting for 18 percent of his entire haul in the first division.
12 – Goals scored by relegation-favorites Huddersfield since December 16 of last year. That trend continued Saturday as they settled for a 0-0 draw with newly promoted Cardiff at home to find themselves in 19th place on one point. They have scored one goal in three, a meaningless clean sheet zapping one in a 6-1 thrashing by City a week ago.
+12 – Mohammed Salah has been involved in that many more goals than any other player in the league since the beginning of last season including 2 in 3 this campaign. One season wonder? Seems unlikely.
Salah proved the difference, as Liverpool beat Brighton 1-0.
15 – Wonder if Benítez wishes he still had Mitrovic? His 15 goals since January is tops in England, including a brace against Burnley for his newly promoted Fulham as they won 4-2 to earn their first three points of the season.
25 – First time in a quarter of a century that Manchester United have lost 2 of their first 3 matches, with the 3-2 reversal to Brighton last week and then getting tattered at home by Tottenham 3-0. How long will Mourinho last?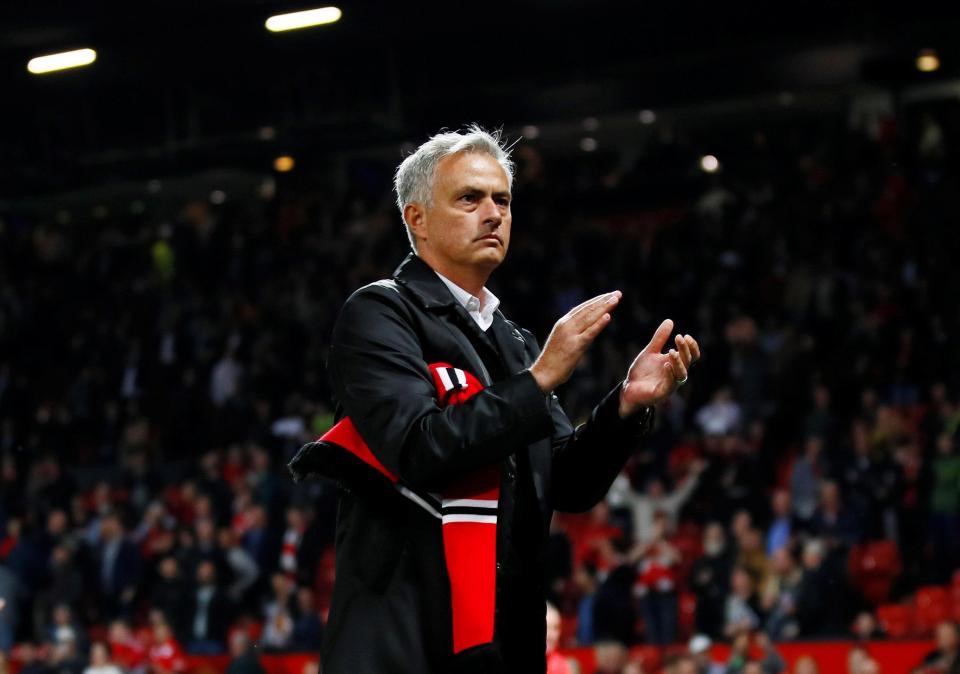 Mourinho stayed on the pitch for several minutes to honor fans after the 3-0 loss to Tottenham. But he now sits atop the punters odds for the sack.
---
04/2017 – Sometimes a move to a new club can galvanize a fluttering career. It's early days, but Theo Walcott scores in successive league games for the first time in a year and a half. Those two games yielded 4 points, but the Toffees have conceded the last goal scored in all three matches, costing them four points.
12/2011 – The last time three English players scored in a single match until Watford pulled the feat last Sunday, with Gray, Deeney and Hughes all finding the back of the net in a 3-1 win over Burnley.
13 – Hat tricks for Sergio Agustin with City, nine of them in the EPL, tying him for second with Robbie Fowler. Only Alan Shearer has more. Aguero's latest came in his last kick of the game as Man City steamrolled Huddersfield 6-1 a week ago.
19 – Times Özil gave the ball away in the opening match against Man City a week Sunday, the most by any player. Arsenal lost 2-0. He was pulled in the second match and didn't even make the bench for the third. Expensive mistake? Ask Germany …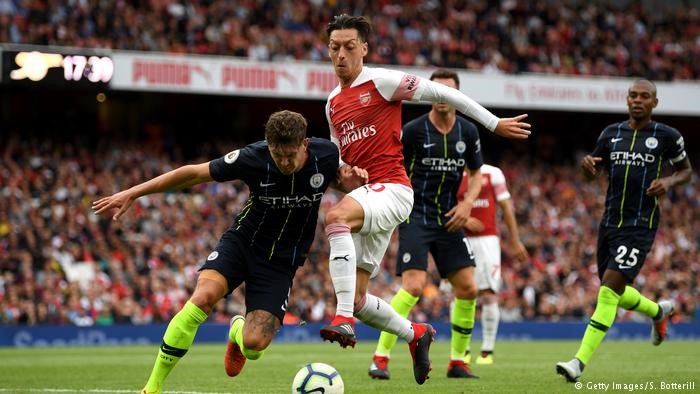 Özil was downright awful against City, and not much better a week later against Chelsea. Sorting him out might be Emery's biggest task at the moment.
---
20 – Marco Alonso has 14 goals and 6 assists since debuting in September 2016, including the match winner Sunday. That is seven more than any other defender during that stretch. And he added the shot that turned into the own goal winner against Newcastle Sunday.
24 – Danny Welbeck went through a period of 1 goal in 24 before coming on in the second half Saturday and sewing things up to cap a 3-1 win over hapless West Ham.
44 – Many balked at paying 44 million pounds for a player like winger Richarlison. However, Everton have already gotten three goals from their new signing on the way to 4 points in their first two games, a 2-2 draw a man down in week 1 and a 2-1 victory a week Saturday. Of course, those three are more than Richarlison managed in his last 31 EPL games last season, after a fast start, so check back in December and May. And his red card this past weekend might have cost them two points, as they lost a 2-0 lead and settled for a 2-2 draw with Bournemouth.
47 – There are few certainties in football, but one remains. When James Milner scores, his team do not lose. That trend continued last Monday as Liverpool were ultimately 2-0 winners at Crystal Palace after his spot kick, a red card and a late second goal ensured Liverpool kept up with the leaders at the top. In 47 matches (48 goals) in which Milner scores, his teams have 37 wins and 10 draws. Maybe he should move to centre forward?
141 – Senior appearances before Luke Shaw scored his first goal, in match week 1 against Leicester. United won unconvincingly 2-1 as the miracle champs from a few seasons ago dominated possession and chances.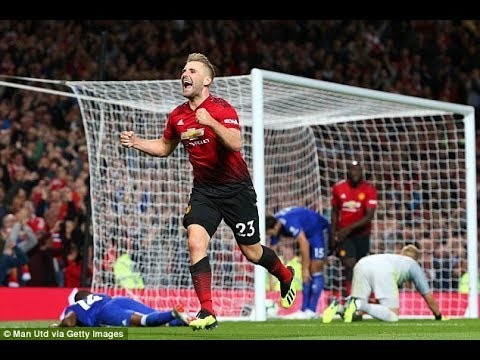 Luke Shaw celebrates his first senior goal as United slipped by Leicester. It was the last time most of the players have found a reason to smile on the pitch.
---
759-221 – Passes completes by City and Huddersfield, respectively. The Citizens outshot them 32 to 5 (14 to 1 on target) and bossed 77 percent of possession. Mama Mia! Two teams that could well bookend the table by the end of the season.
1992-94 – The last time Arsenal lost their first two league games, a rather inauspicious start for Emery after Wenger Out folks, including me, finally got their wish. Even worse, he is the first permanent manager to lose his first two starts since 1897. The next 5 are definitely winnable for the Gunners, after beating West Ham, and they'll have to go on a run to get back in the top four chase, along with United. COYG!
---
Check back in at the same bat time, same bat channel next week for the subsequent round of fixtures …