Club football is back after a two-week hiatus and so am I. The biggest matchup of the weekend was the first, with United falling behind 1-0 at Stamford Bridge, storming back with two goals from Martial only to concede in the 96th minute and settle for a draw. The results leave Mourinho's side nestled in 10th place, seven behind fourth place Arsenal, who bookended the weekend with a 3-1 win over Leicester. The other sides in the "Big Six" all won: Tottenham 1-0 at West Ham, Liverpool 1-0 at Huddersfield and City 5-0 over Burnley.
At the bottom of the table, Newcastle's crisis continued to deepen as they lost 1-0 at home to Brighton, keeping them at the foot of the table with only 2 points and 6 goals from 9 matches. Huddersfield sit just above them on three points with Fulham on 5. Fulham have actually scored more goals (11) than 9 other sides, but have ceded 25, 6 more than the next closest side (Cardiff, who are just above them in 17th).
Looking around Europe, Juve were stunned by midtable Genoa at home 1-1. The draw, coupled with Napoli's 3-0 victory at Udinese, drew them within 4 points after 9 and reinvigorating the title race. PSG continue to dominate in France, with a 5-0 victory at Amiens maintaining their 8-point lead over Lille. In Germany, Bayern were a man down at Wolfsburg after 57 minutes, but still won 3-1, to stay within four points of leading Dortmund, who cruised at Stuttgart 4-0. Finally, in Spain, Real's struggles continued as they fell to seventh in the table, though only four points behind leading Barca (who are themselves only on 18 points after 9 matches). Espanyol and Alaves, no typos there, are in second and third, a mere point behind Barca, with Sevilla down to fourth and Atletico Madrid in fifth.
On to the numbers, with a few nibbles from around the sports world …
---
Match Week 9….by the numbers
0 – Only two sides in the top flight of English football have failed to draw a solitary match in their first 9, both from North London. Arsenal lost their first two and then have won all seven since and Tottenham lost back to back matches after finally overcoming their Old Trafford losing streak, but have since won four on the bounce.
1 – Goal for Real Madrid in 5 matches, as they again fell, this time to Levante at home 2-1. Not signing a replacement for Ronaldo looks more and more misguided every day and one wonders if their beleaguered manager wishes he just stayed with the national team at this point. Tough choice given Spain's ignominious exit from the World Cup (though his own wasn't much better).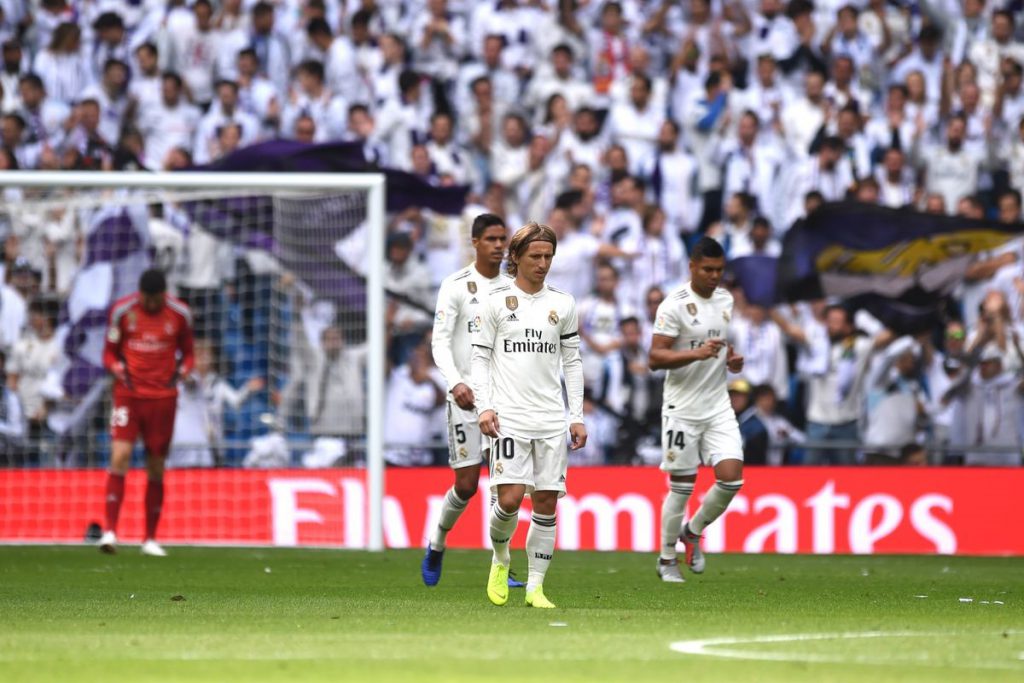 Lopetegui's Real are in full crisis mode and the very real possibility of the jobs at Real, Manchester United and Bayern Munich all opening up around the same time is certainly a possibility at this point.
---
1-4-1 – Only one win in six for United after Ross Barkley scored a last gasp equalizer to help Chelsea remain unbeaten. United continue to stumble, after what looked like a potential three point at Stamford Bridge and Mourinho's seat just got a little hotter.
1-9 – David Price finally got his first postseason win in his 12th attempt, helping the Red Sox to their 115th win of the season and a trip to the World Series. They face off against the Dodgers starting Tuesday. Given the storied histories of the two franchises, it is a little surprising to learn they have only played each other once in the fall classic, way back in 1916, with a young pitcher named Babe Ruth helping the Red Sox to a 4-1 win over the Brooklyn "Robins" (later changed to Dodgers, of course, before the move West in 1957).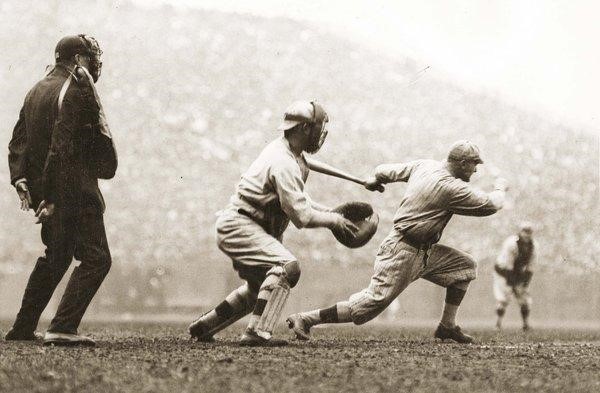 Hy Meyers hit an inside-the-park homer in the first inning of Game 2 of the 1916 World Series. Unfortunately, that was their only run and they lost 2-1 in 14 innings, with Ruth going the distance for the win.
---
1 of 10 – Remember when Monaco stunned the world and won the Ligue Un title and reached the semis of the Champions League in 2016-17? Well, it turns out selling all your top players and hoping others on lower salaries can seamlessly take their place is easier said than done. Monaco have won only 1 of their first 10 league matches and the hiring of Thierry Henry did not stop the rot yet, as a 2-1 loss Saturday put them second from bottom.
2 – West Ham have only scored two goals in the second half of their league matches this season. Spurs, on the other hand, have lost leads to Watford and Inter in recent weeks. West Ham's profligacy trumped Tottenham's sometimes shaky defense and the Spurs held on for a 1-0 win.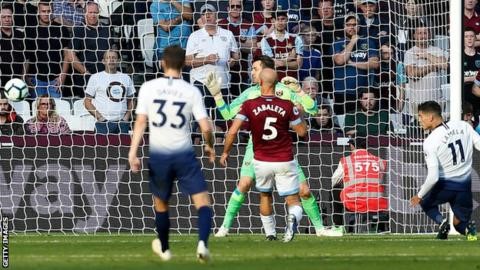 Lamela had only 4 goals and 5 assists all last season. So far this season he has 5 goals and 3 assists in only 5 starts in all comps (with 4 sub appearances). Impressive stuff for the Argentine.
---
2nd – Time in top flight history that three teams remain undefeated after 9 rounds of fixtures. The three are, of course, City, Liverpool and Chelsea, currently occupying the top three spots in the table, though Chelsea are level on points with Arsenal and Tottenham, all a mere two points behind City and Liverpool.
3 – The assists have dried up for Özil this season, with his first of the season in any competition coming Monday. But he is chipping in with more goals. He was instrumental in the Gunner's come-from-behind win against Leicester Monday, scoring the equalizer with a sweet finish right before halftime, providing the pass to Bellerin that set up the second and then offering a clever mini-chip over the keeper to assist Aubameyang's third. Arsenal will need more games like this from the German if they are to keep building on their current momentum.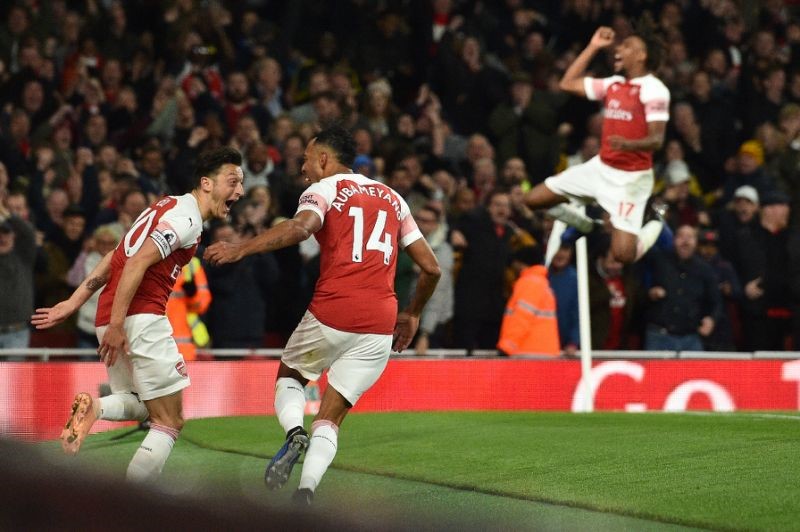 If Özil could only play this well every week, the Gunners would be a true title contender.
---
5 – Straight London derby wins for Spurs, something they hadn't done since the glory days of 1961. The aforementioned 1-0 win over West Ham leaves the Spurs outside the Top 4 on goal difference alone.
5 – Blake Bortles, who led his Jags to the AFC Championship Game last season (and minutes from a Super Bowl until a late Patriots comeback), threw 5 interceptions in 66 pass attempts as the Jags fell to 3-3 after losing to the Cowboys and Chiefs in consecutive weeks. Last weekend, they lost again, 20-7 at Houston and their offense struggles look likely to wipe out the early promise of wins over the Giants and Pats. For the season, Bortles has 9 TD passes and 8 picks in 7 games, with a QB rating of 80.3 and a QBR of 46.1. 
7 – Vikings receiver Adam Thielen tied the record for most consecutive games with at least 100 receiving yards to start a season, at 7. He is backed by the best road QB in the league this season, as Kirk Cousins has thrown 10 touchdowns and only 1 interception.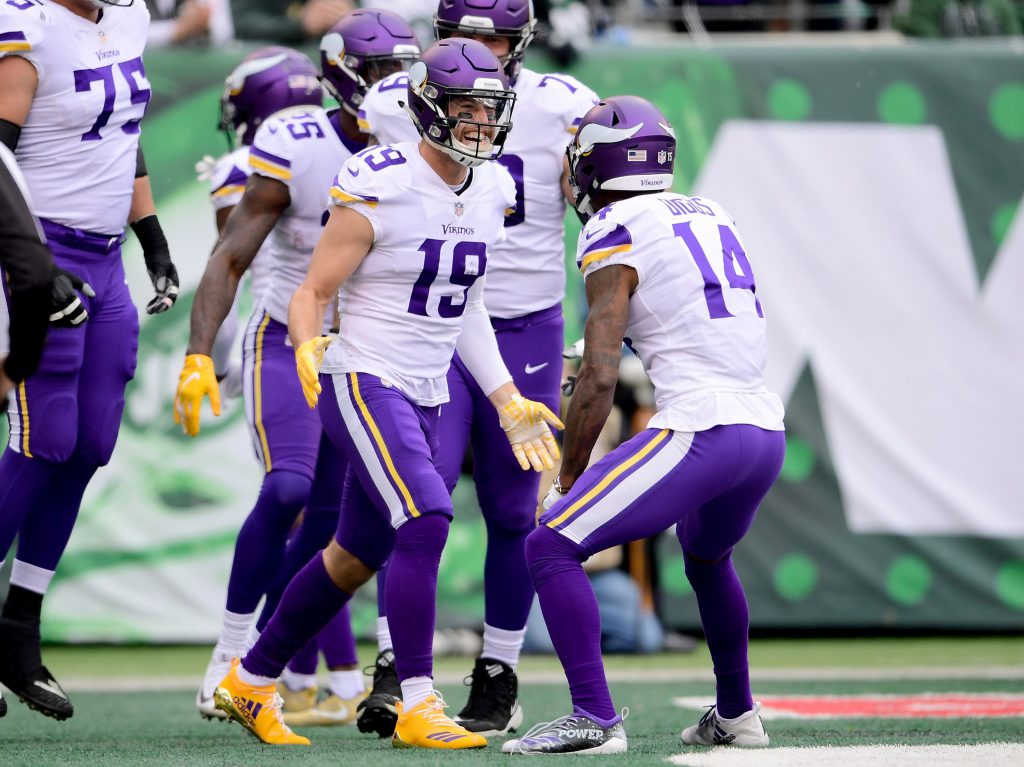 Thielen celebrates as his Vikings cruised past the Jets 37-17.
---
10 – Overtime games in the first 7 weeks of the NFL season, the most since 2002. This, of course, includes two ties, ensuring only the league's fourth multi-tie campaign since it first introduced regular-season OT in 1974. And teams narrowly missed four others thanks to game-ending scores in the waning seconds of the extra period. Incredibly, the Browns have been involved in four of those 10 OT games, losing two, tying one and, of course, winning the other.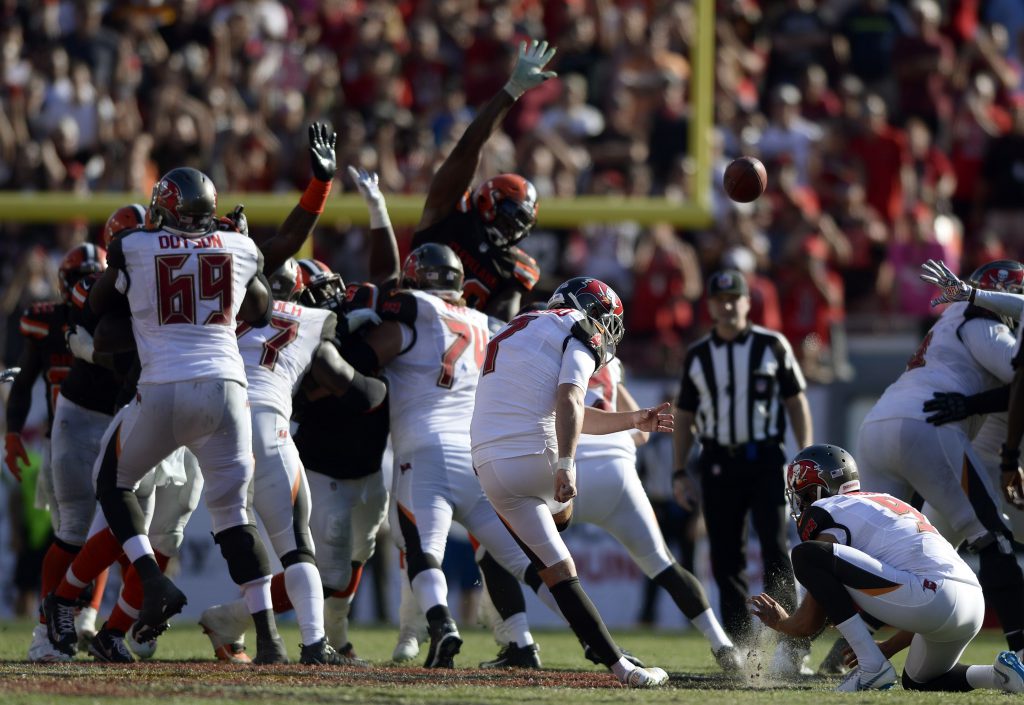 The Bucs Chandler Catanzaro, who missed a game-winning field goal from 40 yards at the end of regulation and an extra point earlier, won it in OT with a 59-yard kick.
---
12 in 13 – With his two goals off the bench in Arsenal's comeback victory over Leicester, Aubameyang has now scored 12 in his 13 home games for Arsenal! That was two more goals to add to the growing partnership between Auba and Lacazette, though the latter was held scoreless in this one. 
14 (oops 16) – Of the 96 senior clubs in English football, Crystal Palace had been in matches with the least goals in total. And they have the oldest manager among those teams. Related? Unfortunately, after a missed penalty and 86 minutes of strong defending, Everton finally broke through to score twice in quick succession and win it 2-0. It was the first time the Toffees have won three in a row since January 2017.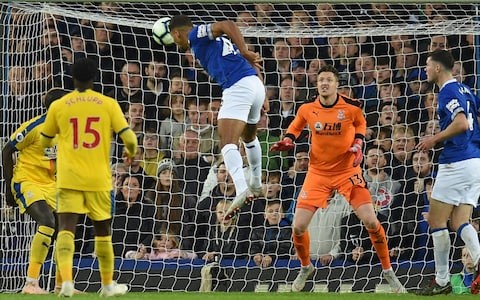 Everton manager saw his subs score the two goals that brought three points, with Calvin-Lewin scoring the first in the 87th minute before Cenk Tosun made in 2-0 two minutes later on the break.
---
2011 – The last time a Michigan quarterback had a touchdown against Michigan State, until Saturday, when Shea Patterson has two as the Wolverines pounded by the Spartans 21-7. It was only their third win over their rivals in the last 11 and helps explain why they haven't won the Big 10 since way back in 2004.
113,714,252 – pounds raised by the sale of academy players from the "big six" since 2014 alone. The biggest sell-on club? Man City, by far, with over 70 million of that total.
---
Check back in at the same bat time, same bat channel next week for the subsequent round of fixtures …