It was a barnburner of a Tuesday in the Champions League, with several sides fighting for Round of 16 berths. It was the English sides that came up on top, sending two of Italy's finest down to the Europa League. Liverpool had its destiny in its own hands, needing to either beat Napoli 1-0 or by two goals to advance. They took the more direct route, courtesy of a 34th minute goal for, who else, but Salah and a stunning extra-time save by Alisson, the $65 million keeper who might well earn his price tag in one season if he keeps this up. Tottenham had a more circuitous route through, having to match Inter Milan's result against PSV … made more complicated by facing Barça at Camp Nou. Barça scored in the 7th minute courtesy of Dembele, after a Spurs error, and, just when it seemed all was lost, Lucas Moura turned hero with an 85th minute equalizer that allowed them to slip past Inter, after they could only muster a 1-1 home draw with PSV.
Elsewhere, Atlético ceded top spot in Group A, after settling for a 0-0 draw at Club Brugge, while Dortmund beat hapless Monaco (1 point in 6 matches) 2-0 on the road. Group D was already decided, though Lokomativ missed out at a chance to play in the Europa League as they were beat 1-0 by the second place side Schalke, while Galatasaray also lost to group winner Porto.
On Wednesday, much less was at stake, but there was plenty to talk about with Ajax earning a 3-3 draw with a struggling Bayern Munich, Young Boys shocking Juve 2-1 and Manchester United missing out on a chance to win their group after losing 2-1 at Valencia. And Lyon did earn the draw they needed, 1-1 at Shakhtar Donetsk to go through, as a Donetsk draw would have allowed them to jump the side that got four points in their matches with City, but little else.
Man City opened the weekend with a 3-1 victory over Everton that was closer than the scoreline indicated.  Tottenham then looked in trouble at Wembley having failed to break down a stout Burnley defense, until extra time when Erickson won it for the home side, continuing a streak of late goals to earn maximum points. Sunday, Arsenal ended their win streak at 22, losing 3-2 at Southampton as they appeared to be victims of their defensive crisis, Chelsea won 2-1 at Brighton and Liverpool beat United 3-1.
Outside the Big 6, West Ham have been in impressive form over the past few weeks and are now in 9th place after a 2-0 victory over bottom side Fulham. Newcastle continued their recent decent form by snatching all three points 1-0 at Huddersfield and Crystal had a huge 1-0 win over Leicester City. And a Cardiff comeback came up just short in a 3-2 loss at Watford, though they remain in 16th place, just above the drop. That win by Southampton, by the way, took them out of the bottom three, replaced by a Burnley side that seems in real trouble, following their tough 1-0 loss to Tottenham.
Around Europe, Juve continue to lead Serie a comfortably after a 1-0 win at Torino, with Ronaldo providing the winner from the spot in the 70th minute. Napoli remain in second and the two Milan sides sit in third and fourth. In La Liga, nothing changed, with Barca crushing Levante 5-0, Sevilla cruising 2-0 over Girona, Atlético Madrid victorious at Valladolid 3-2 and Real squeaking out a 1-0 home victory over Rayo Vallecano. In the Bundesliga, Dortmund increased their lead to 9 point over Mönchengladbach, after the latter settled for a 0-0 draw at Hoffenheim, with Bayern winning to remain behind by the same margin. And PSG maintain a 10-point lead at the moment, though their match with Dijon was postponed along with three others over the weekend in Ligue Un. Oddly, in the four matches that were played, there were four red cards in total.
On to the numbers, with a few nibbles from around the sports world …
---
Match Week 17…by the numbers
4 – Henrikh Mkhitaryan has 4 league goals and an assist, after scoring a brace against Southampton. Unfortunately, when he scores, Arsenal don't win so far this season, as he had a goal in the 3-2 loss to the Chelsea, the only Arsenal goal in a 1-1 draw with Wolves and both in the 3-2 loss to Southampton. Of course, those four league goals are three more than the man he replaced, Alexis Sanchez, though the Chilean does have one more assist (and four less appearances, to be fair).
5 – Goals for Charlie Austin against Arsenal in 5 matches. His latest came in the 86th minute, as Southampton beat the Gunners 3-2. Arsenal's defensive crisis showed in this one, with only one senior CB available for the match. The late goal ended Arsenal's winning streak at 22 matches and close to 4 months, while Southampton ended an 8-month home losing streak, and moved out of the bottom four, on goal difference.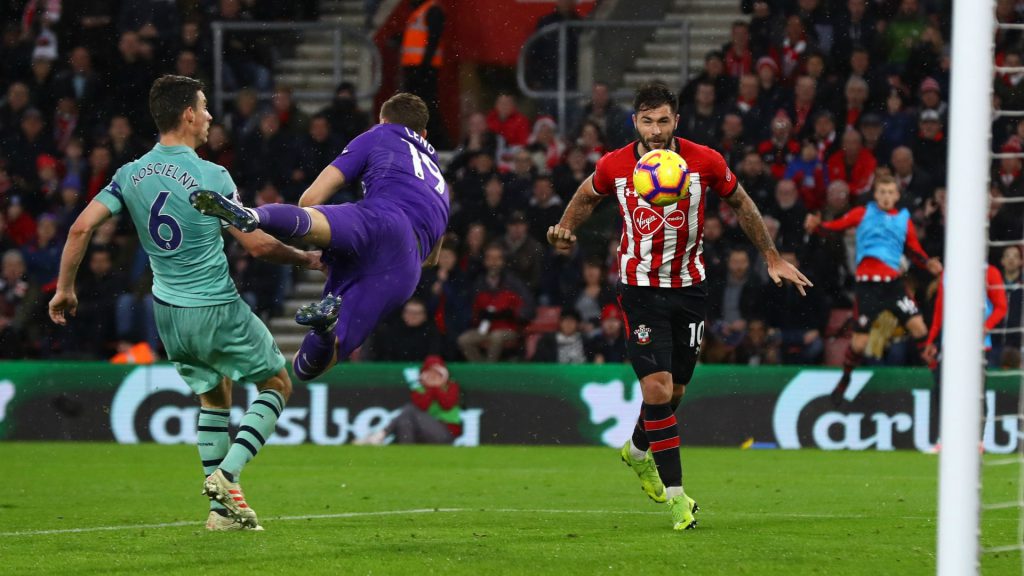 Charlie Austin has been a bogie man to Arsenal over the last few seasons, with his winner Sunday coming after Leno again misjudged a ball in the box, a tendency that has reared its head on several occasions this season already.
---
5-4-1 – Brighton had only lost one of their last 10 home matches in the league. Sunday, Chelsea gave them a second in 11, winning 2-1, though Brighton did fight back and had some sniffs at a draw. The win gave Chelsea some breathing room in fourth, after the aforementioned Arsenal loss. Brighton are down to 13th, four points from the dreaded both three. 
6 – Salomon Rondon has contributed to six of Newcastle's measly return of 14 goals this season, with 4 goals and 2 assists, helping them to a crucial 1-0 at Huddersfield, in their latest six-pointer. Newcastle are in 14th even on points with Crystal Palace below them (also have only 14 goals) and four points above the drop.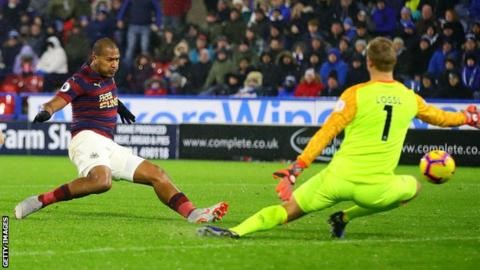 Rondon could well be the difference between another season in the top flight for Newcastle and a quick return to the Championship.
---
6-7-1 – The Cleveland Browns records after a somewhat ugly 17-16 victory over a Denver Broncos side that lost their second straight, after three consecutive victories. The win kept the Browns in the playoff hunt and gives them two more wins than they managed in the past three seasons combined!  One more win and they will beat their best recent record of 7-9 in 2014. By the way, they have won 4 of 6 since firing Hugh Jackson, who was 3-36-1 during his time with the Browns and 11–44-1 overall (20.5 winning percent), only "bested" by Bert Bell, who was 10-46-2 (17.9%) with the Eagles (as owner) and then a short stint with the Steelers.
6 of 8 – Two-point conversions for the Los Angeles Chargers this season, the latest coming with 4 seconds left in the fourth quarter to beat the Kansas City Chiefs 29-28. The bold move to go for the win, rather than a tie and OT, moved them even with the Chiefs at 11-3, though the Chiefs still have the tiebreaker advantage. It was the 11th time Philip Rivers has led the Chargers to victory from 14 or more points behind in his career, as he continues to make his case for league MVP.
7 – Times this season that Manchester United have fallen behind 2-0 in their 23 matches. The latest was against a Valencia side currently in 15th in La Liga. United had a chance to top their UCL group after Juve were shock losers to Young Boys, but the loss had them finish in second and they will now have a much tougher Round of 16 opponent. It was the first time in recent memory that all four English sides are through, though.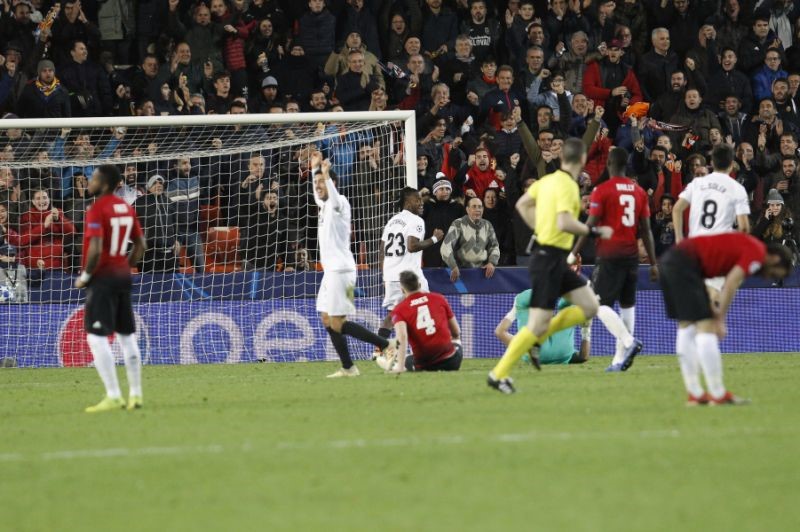 Valencia's players celebrate a comical own goal from Phil Jones, that seems apropos for a United season that seems in freefall at the moment.
---
7 – West Ham has the dubious record of having won none of their last 7 against the bottom side in the league, with 4 draw and 3 losses. That streak ended with their fourth win on the bounce, 2-0 at hapless Fulham.
7th – Wolverhampton Wolves appear to be back to enjoying playing in the top flight, after a poor run of 1 point in 6 matches, winning a barnburner 3-2 over Cardiff Saturday to make it three in a row. The three points moved them above Everton, who continued their struggles against the Big 6 with a 3-1 loss to City, into 7th place in the table.
8 – Sadio Mane went 8 matches without a goal in all comps, after a brace against Cardiff in late October. He picked the ideal moment to end that slump by scoring the opener in a match Liverpool had dominated, but without the deserved goal. Aptly enough, it was his eighth in all comps this season, 7 in the league and one in the Champions League.
12 – Missed field goals by Chris Boswell of the Pittsburgh Steelers just this season, not surprisingly the worst in the league. He missed one that could have given the Steelers a two-score lead in the third quarter, but put a 48 yarder through with 2:30 on the clock to make it a 7-point lead. Pittsburgh held that advantage, just, for the 17-10 victory. The Pats lost two in a row and have no real chance of home field advantage beyond their first game (baring upsets). This is the first time the Pats have lost two in a row in December since way back in 2002.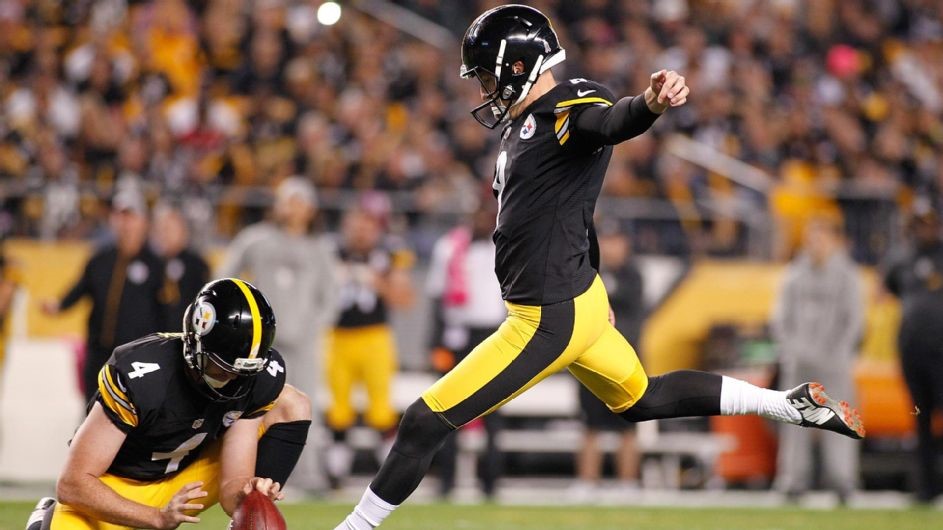 The old saying goes that football is a game of inches. When your kicker is as inconsistent as the Steelers is at present, it is hard to feel confident you can win close games in the playoffs.
---
21 – Tottenham league matches without a draw. They have had the best start to a Premier League season ever, though they are 7 points off the title winning side of 1960-61 at the same point in the season (before the EPL existed), and only +15 on goal difference versus +34 for that impressive double-winning side. That was, one should note, the last time Tottenham won the league.
26 – After their 3-1 loss at Liverpool, Mourinho has now led the worst start to a United season ever. Yes, ever. The 26 points after 17 matches is the fewest in club history and the 0-goal difference does not do much to confer confidence either. And they are now 19 points behind leader Liverpool and 11 out of fourth.
29 – One big reason for United's awful season is the 29 goals conceded by Manchester United and "best goalkeeper in the world" David De Gea this term. De Gea only has two clean sheets in 17 and the side have already conceded more goals than all of last season (28). De Gea has one of the best highlight reel of saves of any keeper in recent season, but his sometimes-shocking mistakes for United and Spain are too often overlooked in crowning him king. To be fair, the United equalizer Sunday was all on Allison, whose errors have directly led to 3 of the only 7 league goals conceded by the Reds this season (most by any keeper).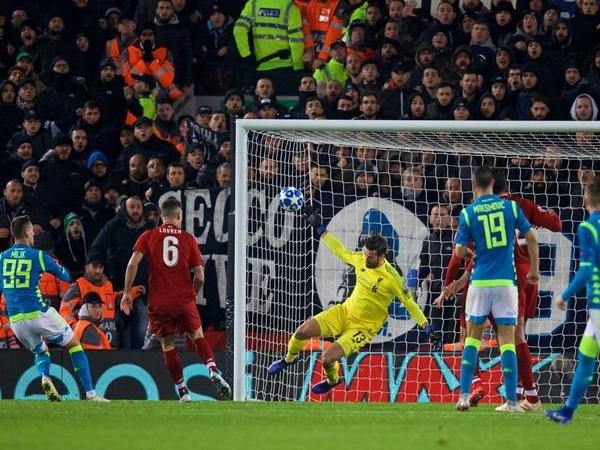 Allison's error Sunday ended up having no negative consequences for the Reds, but his wonder save in extra time Tuesday was key, as it allowed Liverpool to move on to the Round of 16 in the Champions League.
---
29 – Liverpool are unbeaten in their last 29 at Anfield in the league, with 20 wins and 9 draws, as Klopp finally beat United for the first time.
41 – Manchester United famously lead Liverpool for the most top-flight English league titles 20 to 18, and crush them in the Premier League era 13-0, but if you count all major trophies, the two sides are tied at 41. Liverpool have more Champions League/European Cup titles (5-3), more Europa League crowns (3-1) and more League Cups (8-5). United do have a big lead in FA Cups, 12 to 7, though Arsenal leads the way with 13 (they have also won the league 13 times).
100 – League victories for Spurs manager Pochettino, after he led them to their 10th win in their last 12, 1-0 over Burnley. It was a nice follow-up to their late equalizer against Barca midweek that allowed them to advance. Only 6 points off the top, are the Spurs being largely ignored to the peril of Liverpool and City? Nah …
322 – Victories for Team Sky since their formation in 2009 (first active in 2010), along with 6 Tour de Frances, a Vuelta a Espana in 2017 and their first Giro d'Italia in 2018 (both won by Froome). They have one more year on their contract with Sky, but we learned their two biggest backers are then calling it quits in a surprise announcement last week. It puts the future of their two biggest riders, Chris Froome and Geraint Thomas, at risk and might well end their extraordinary dominance of the sport over the past near decade.

Geraint Thomas's victory over Froome in this year's Tour de France was almost as surprising as the news that the most dominant team of the past eight years is being disbanded by its sponsors.
---
17 Million Pounds – The transfer fee Liverpool paid Stoke for Xherdan Shaqiri, which is starting to look like a bargain. Shaqiri scored the second and third goal as Liverpool jumped back to the top of the table, after looking like their dominance might go unrewarded at 1-1 with 73 minutes on the clock at Anfield. He now has five goals and two assists in the league and seems like a bargain, particularly after helping Klopp get off the snide versus Mourinho. On the other side is the 89.3 million paid for Paul Pogba, who couldn't even get into this huge match, as Mourinho kept him on the bench for a fourth straight league match.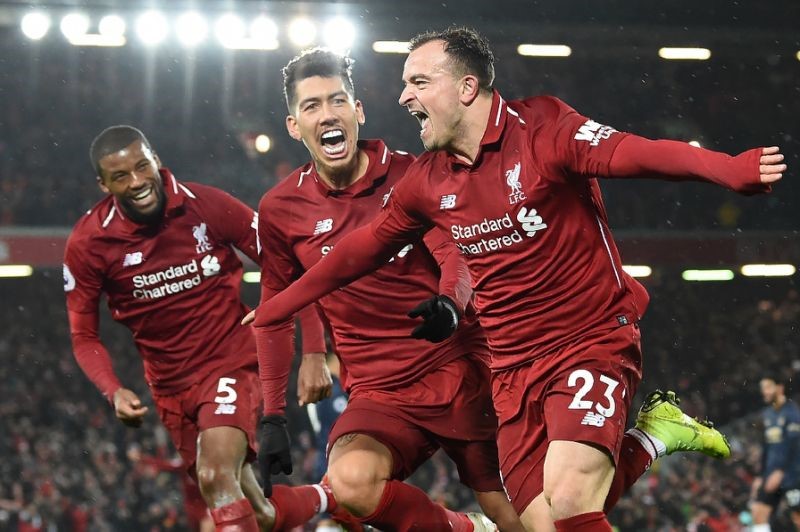 Shaqiri benefitted from two deflected shots, but won't mind as he was the clear hero as Liverpool returned to the top.
---
---
Check back in at the same bat time, same bat channel in two weeks as I am off to Paris for Christmas (Happy Holidays!) …