The big matchups of the weekend took place Sunday and Monday with a surprisingly one-sided Clásico Sunday (Barcelona won 5-1) and a less surprising 1-0 victory for City over Spurs Monday.  City vaulted back to the top of the table on goal difference and the Pochettino project at Tottenham looks more and more like it is fading badly. One wonders if he is ruefully reconsidering not taking the Real job that was on offer last summer. We certainly know Lopetegui wishes the opposite, after losing the Spain national team job to take over a position he lasted in for less than four months, after being fired Monday in the wake of his historic failure.
The other sides in the top 6 had mixed results, with Liverpool keeping pace with a 4-1 win over Cardiff that was much harder work than the final score indicated. United held on for a much-needed 2-1 win over Everton, ending the latter's three-match winning streak and moving the Red Devils up to eighth. And Arsenal blew a 2-1 lead to draw 2-2 at Palace, with both of the home goals coming from the spot. It wasn't a terrible point, but Emery might regret his decision to play Xhaka at left back given that the midfielder conceded the equalizing penalty to Zaha after being hustled and harried all afternoon.
Around Europe, Dortmund drew 2-2 with Hertha while Bayern won 2-1 at Mainz to tighten the Bundesliga race to a mere two points. Barca's El Classico victory means they are again the clear favorites to win the La Liga crown, which would be their 10th in the last 15 years. In Italy, Juve won 2-1 at Empoli while Napoli had to settle for a 1-1 home draw with Roma, Milan and Inter won and Lazio lost (to Inter 3-0). The results stretch Juve's lead at the top of Serie A to six points after 10 matches played. And in France, PSG kept on rolling with a 2-0 win at Marseille that gives them with an 8-point lead after 11, though their path to the knockout stage of the UCL has gotten more perilous with 3 matches to go, after a 2-2 draw with Napoli left them in third place in the group and in real danger of missing out on the knockout stage altogether.
On to the numbers, with a few nibbles from around the sports world, including several from the just concluded World Series …
---
Match Week 10….by the numbers
-8 – Newcastle are no longer at the foot of the Premier table, an "honor" now bestowed upon Huddersfield, whose goal difference of -17 after 10 should lead them, in a just and reasonable world, to give up now. Just kidding. But Newcastle had a chance to finally grab their first win of the season and exit the bottom three completely by beating a struggling Southampton. Instead they had to settle for a 0-0 draw and sit on 3 points after 10 matches, having scored a measly 6 goals. Might the people who have been screaming for owner Mike Ashley to splash a little cash, including bereaved manager Rafa Benitez, have a point?
0-6 – Kind of harsh, if you ask me, but the guy who (with a little help from the departed LeBron) led the Cavs to three straight NBA Finals, and the first championship in their history, was let go Sunday after an 0-6 start. Lue shouldn't have too much trouble finding another job, unless people believe James was really the one de facto coaching the team the whole time. Hmm … And then, one day later, Cleveland let another manager, far less successful during his tenure, go as the Browns parted ways with Hue Jackson after he added a 2-5-1 start to his previous record of 1-31. Deserved? Hmm …if I were Terry Francona, I would not pick up the phone for a while.
1 – Many worried that Tottenham signing no players this summer would hurt them, particularly after a busy summer for many of their stars at the World Cup. Those critics might have been onto something, as the Spurs are currently in fifth place in the League and, more troubling, third in their UCL group, with a solitary point to show from three group stage matches. A red card for their suddenly error-prone keeper Hugo Lloris (who, of course, just helped France win the World Cup), cost them a 2-1 lead and they shared the spoils with PSV, on the back of losses to Barca and Inter. Monday, they lost a tight game to Manchester City 1-0 at "home."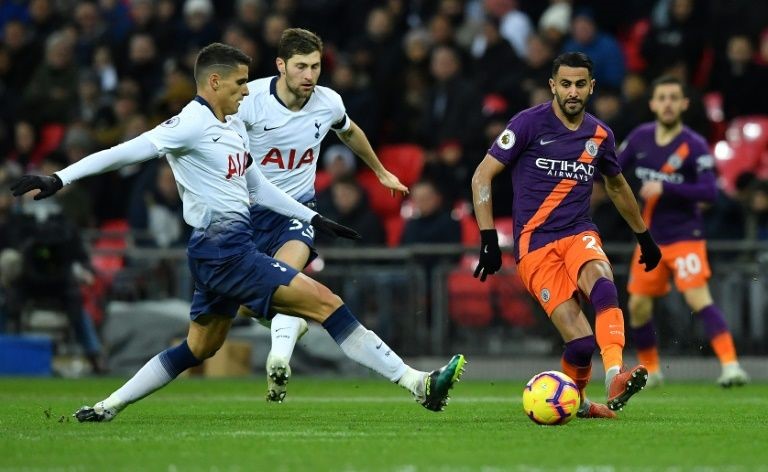 Mahrez provided the early winner at Wembley, as the footballers had to suffer through a night on a pitch where the American version was played a day earlier and the yardage lines still covering the pitch.
---
1-16 – Cody Bellinger has been downright awful at the plate in the World Series for two years now. A little harsh, but his 4-28 with 17 Ks last season was one of the keys to their seven-game heartbreak. This series he was 1-16, only softened by having one at bat in the final game after being benched for most of the first two. He got his only hit of the series in the ninth inning of Game 3, then got caught going too early with one out and was picked off. He did make a stunning put out from center to keep the Dodgers in the game and then, after a hit to first that could have blown a rally, used his speed to cause an error that ultimately led to a 4-0 lead in Game 4. They blew it for the third time in four games on the road to a 9-4 loss. Bellinger is now batting .172 with only 4 homers and 45 strikeouts in 31 postseason games and .114 with 1 homer and 23 strikeouts in two World Series (12 games, 48 at bats) versus .263 with 64 dingers in 294 regular season games.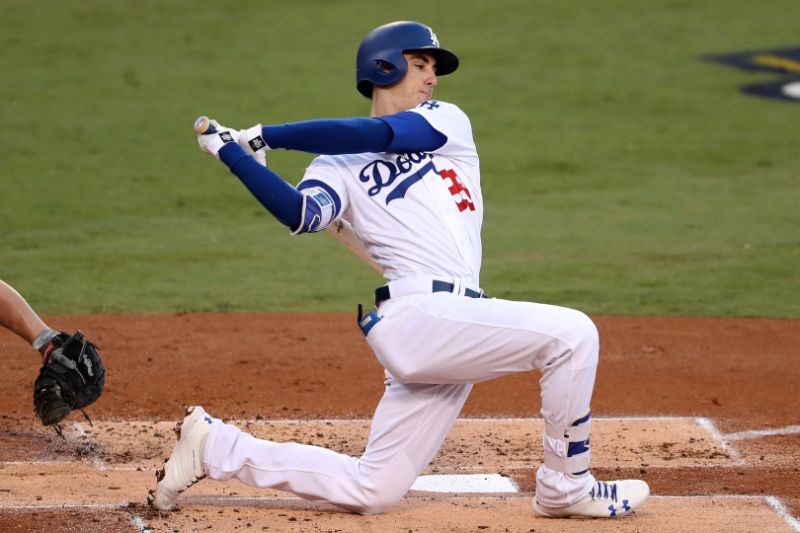 Bellinger striking out last season in the series, where he broke Aaron Judge's short-lived record for Ks in one playoff. He wasn't much better this season and was arguably worse in the World Series.
---
1 in 17 – Wins for Crystal Palace over Arsenal in all comps coming into their matchup Sunday afternoon. They drew 2-2 to get a valuable point in the middle of a tough stretch against four of the "big 6." But that win still remains elusive …
2nd – Player in World Series history, which is pretty damn long if you haven't been paying attention, to play three positions in one game. Kike Hernandez played center, left and second base in Game 1, which the Dodgers lost 8-4.
3 – David Price was known as the ultimate postseason choker, but for the third start in a row, this time in a clinching Game 5 of the World Series, he went six or more innings and gave up 2 or fewer runs. That is 10 hits, 3 earned runs, 19 Ks and 6 walks over his last 19.2 innings, including a brief relief appearance in Game 3, with a 3-0 record (after starting 0-9 as a postseason starter coming into those games). Interesting footnote, rarely mentioned, he does have 2 wins as a reliever in the playoffs and, thus, his overall record is now 5-9. And his World Series record is now 2-0! Redemption? You betcha!
3 – Morata hit his third goal of the season from a nice Barkley through ball to give Chelsea a 1-0 lead at struggling Burnley. Barkley then scored the second and provided the pass to Willan for the third, before Loftus-Cheeks scored his fourth just this week to complete the 4-0 win. Chelsea have been dangerous with Morata having trouble finding the side of a barn much less the net, but could be even more of a threat to Liverpool and City if he finds his scoring boots. And Ross Barkley might just be rejuvenating his flagging career in London after all.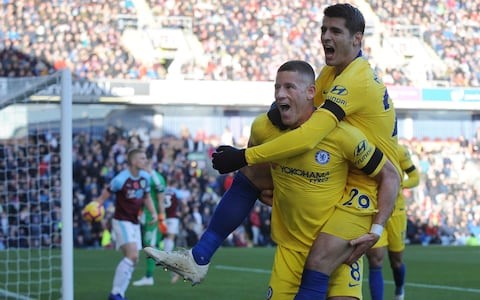 Barkley and Morata celebrate an ultimately easy win over Burnley, even without the services of Eden Hazard.
---
3 – After the first three rounds of the Champions League Group stage, only three teams remain perfect – Barcelona, Juve and the hot Borussia Dortmund. City and Liverpool lead their groups with six points apiece, while United sit in second and Tottenham in third and in real trouble (see above).
5 in 8 – Riyal Mahrez is starting to live up to his price tag, as the most expensive Citizen ever, with 5 goals and an assist in his last 8 appearances in all comps, including the winner in the 7th minute Monday, as City rose back to the top of the table, putting more distance between themselves and the Spurs. It's a nice return after nothing of note in his first 7 starts. Mahrez has been particularly tough on Tottenham, with 5 goals in his last three against the side, including time with Leicester.
5 – Gylfi Sigurdsson has already scored an impressive 5 league goals for Everton this season, including a penalty that cut United's lead in half Sunday. His 5 goals and an assist in 10 matches already surpasses the 4 goals and 3 assists he managed all last season, in 27 matches in the league. He has also added a goal each in the League Cup and Europa League for a total of 7 this season.
5 – Few believe that 4=5, but that was the case for Lewis Hamilton on Sunday as his fourth-place finish in the Mexican Grand Prix was good enough to earn him a fifth Formula One title, matching Juan Manuel Fangio and only behind the legendary Michael Schumacher's seven. He backed into the crown last season as well, after a strong comeback from an early deficit, and talk is starting to grow that he could soon hold the mantle as GOAT.
5 of 12 – Leicester City sit relatively comfortably in 12th place on 13 points from 10 matches and are onto the fourth round of the league cup, but have accrued a rather bizarre record with 5 of their 12 matches in all comps including a red card. They have garnered three of those five themselves and are 2-1-2 in those matches, including a 1-1 draw with West Ham Saturday, even as they were up a man (though a goal down) from the 38th minute. Tragically, it has been confirmed that the Thai billionaire owner that oversaw their miracle league title a few years back was killed (along with 4 others) in a helicopter crash soon after the final whistle. RIP, Vichai Srivaddhanaprabha.
7 – Inherited runners allowed to score by Ryan Madson, the most in the history of the World Series. He did it in four games, his performance a big reason the Dodgers lost the first two games and blew the lead in the fourth. However, it's really the Dodgers relievers in general who have failed the team in every Game except 3. Kenley Jenson gave up a tying home run in the 8th in back to back games, Maeda gave up a bases-loaded-clearing double with two outs in the ninth and no one was really great. It is hard to understand why you pull a pitcher with a one hitter in the seventh, with a 4-0 lead, who just struck out a batter. Roberts played by the book all series and it rarely worked.
7th – Crystal Place were on the road to becoming the 7th team in English football history to fail to win or score in their first five home league matches. But a Mustafi penalty led to a 1-0 halftime lead and only the third goal scored by any team at Selhurst Park. Arsenal took 11 minutes of second half play to take a 2-1 lead. Xhaka scored his second of the season with a brilliant free kick and then Aubameyang scored his seventh from a corner to give Arsenal the lead. Crystal hit the post twice and then a second Arsenal penalty by Xhaka led to a 2-2 draw and the end of Arsenal's 11-game winning streak. Of course, Crystal still haven't scored from open play at home, and only 5 in 9 matches overall.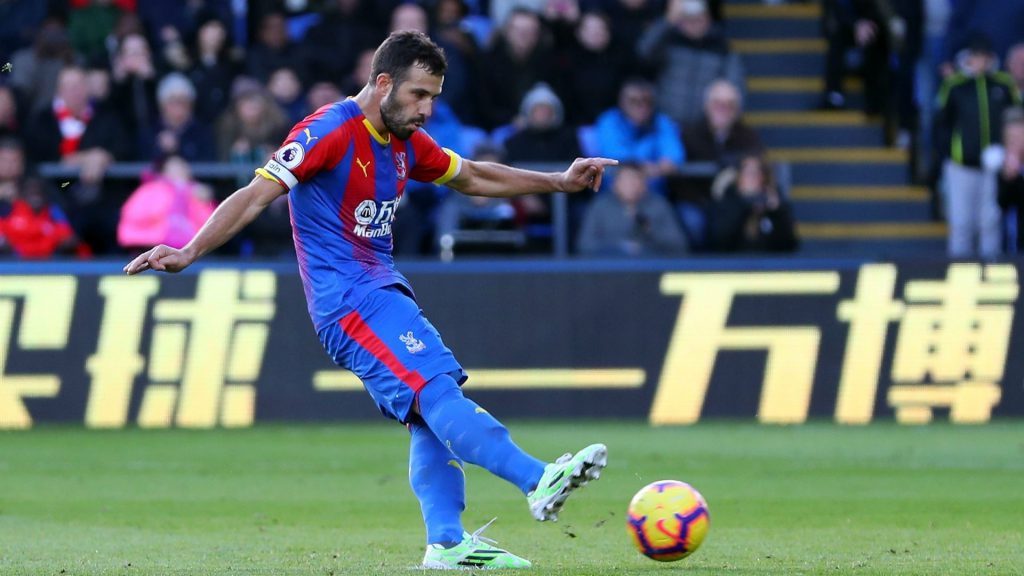 Luka Milivojevic scored from the penalty spot twice, after missing one last week, to help Crystal Palace end Arsenal's winning streak and garner a valuable point themselves.
---
7:20 – The length of the Dodgers Game 3 3-2 victory over the Red Sox to make it 2 games to 1. Max Muncy, one of the biggest surprises in the entire Major League this season and almost the hero over an hour earlier, provided the walk off homer in the 18th inning. It was the longest World Series game in innings and time. And the fourth walk off for the Dodgers in the series – and the first since Kirk Gibson in 1988. It would be their only win of a second straight World Series loss. The game was longer than the entire 1939 WS.
9 – Straight teams with less rest going into the World Series had won the series. The Dodgers ended that streak Sunday as Clayton Kershaw's playoff woes continued with his second loss of the Series (now 9-10 in his playoff career) and 1-2 in World Series games. Overall, he has 30 postseason appearances, combining for 152 innings, during which he has given up 122 hits, 22 homers, struck out 165, walked 44 and had an overall ERA of 4.32. In the regular season, his ERA is 2.39 and his winning percentage .689 (153-69). As a coda, he only had two strikes that got past hitters all of Game 5, one by the pitcher who beat him. Hmm …
11 – Real Madrid have been short of goals this season but have often been close … literally. They have hit the post 11 times in only 13 matches, including one by Sergio Ramos before their ultimate 2-1 win over Victoria Plzen in the Champions League last week. The unconvincing win did end a five-game slide but did little to ease pressure on a manager on the edge. A 5-1 El Classico loss Sunday was the final straw, as Julen Lopetegui was fired Monday after only four months in charge. That does give him the distinct record of having been canned twice in four months, first from Spain and then Real Madrid – a pretty lofty record of failure if I've ever seen one!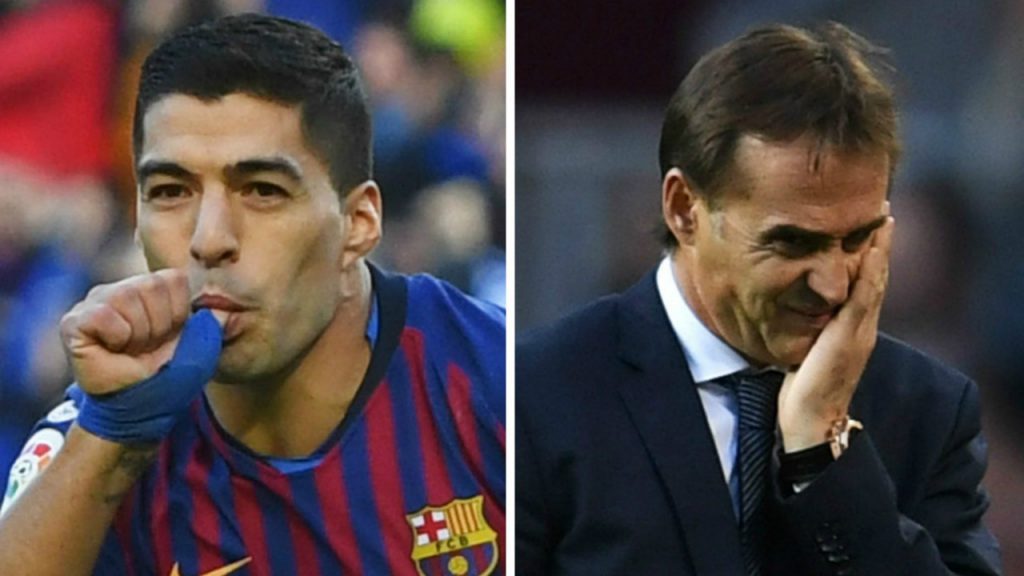 Luis Suarez sealed Lopetegui's fate with an impressive hat trick in Barca's 5-1 obliteration of Madrid … without Lionel Messi, one might add!
---
13.5 – Hours without a goal for Romelu Lukaku, who started the match against Everton on the bench before coming on in the 65th minute. His 30 minutes on the pitch, counting stoppage time, continued the scoreless slump. He has now also gone 10 matches at Old Trafford without scoring.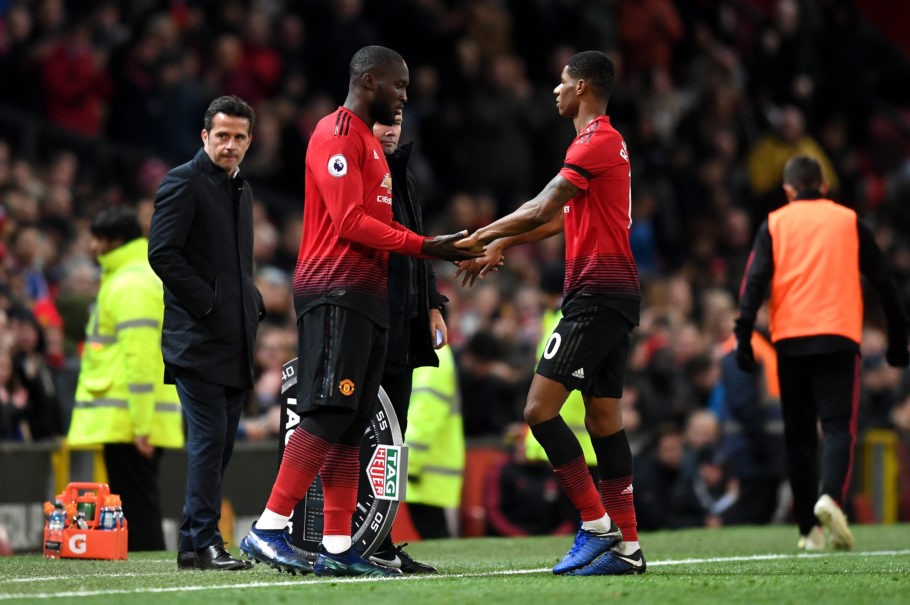 Mourinho benched Lukaku Sunday, claiming he is lacking confidence at the moment, but gave him a late cameo in their much-needed 2-1 victory over Everton at Old Trafford.
---
14 of 48 – Starts to league matches for Manchester United's Anders Herrera over the past season and a half after being their player of the year in 2016-17. He came on in the 85th minute for only his second league appearance of the season Sunday.
16-3 – Remember the Curse of the Bambino? The Red Sox seemed to forget it the moment they came back from 3-0 down against the Yankees in the ALCS in 2004. Since then, they are 8-1 at home and 16-3 overall in the Fall Classic and, as the math would indicate, have won four titles over that 15-year stretch.
18 of 28 – Of the runs scored by the Red Sox in the series were with two outs. And those numbers were more impressive before Game 5, when 4 of the 5 runs were scored before two outs against a pretty ineffectual Clayton Kershaw (see above)
33-11 – Arsenal have outscored opponents by that tally over their 12-match unbeaten streak, though they may well regret that 11th goal and the two points it cost them Sunday.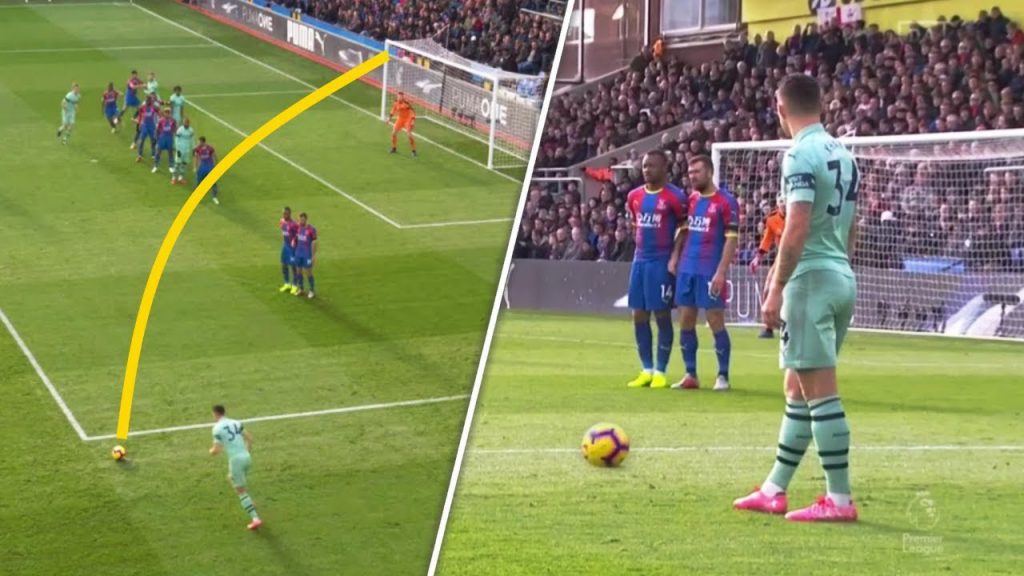 Xhaka provided the equalizing 1-1 goal with a screamer of a free kick early in the second half only to give up two points later with a silly foul on Zaha in the box. He has now scored eight goals from distance for the Gunners since arriving at the Emirates a little over two seasons ago.
---
47s Wild – Everton were 1-46 in their last 47 road games against the Top 6. United were unbeaten when leading under Mourinho (41 wins and 6 draws). A questionable penalty call in the first half gave United a 1-0 lead as Pogba scored the rebound from his own saved penalty. From there, the script followed its statistically predictive route, with Martial scoring his fourth goal in his last 3 to make it 2-0 on the road to a 2-1 win.
50 – Sadio Mane is the latest player to reach the 50-league goal mark, as he hit a brace Saturday, scoring the all-important second in the 66th minute and then adding the fourth as the Reds moved to the top of the table, for two days. Mane has hit the mark after 132 starts and 15 sub appearances over four and a quarter seasons.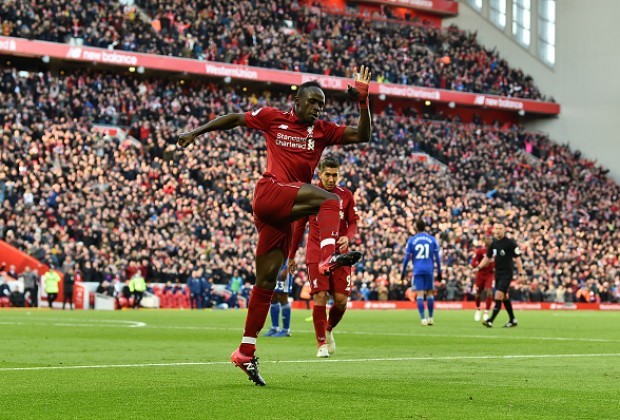 Mane celebrates hitting the half century mark and becoming the seventh African player to reach that plateau.
---
54-1 – The Dodgers were the only team in baseball to win every game they had at least a four-run lead during the season (54 in total). They had that lead in Game 4 of the World Series, before blowing it on the way to a 9-4 loss and 3-1 series deficit. 11 outs away from tying the series at two, the bullpen again let them down and Dave Roberts has a lot of questions to answer after taking the Dodgers to the series to years in a row and then failing to win it.
125 – Back to Game 3 of the series – there were a bunch of incredible numbers including the use of 46 of 50 available players, 561 pitches thrown, 34 combined strikeouts, 18 pitchers used and only 18 combined hits in 18 innings. However, maybe most insane was the 125 foul balls hit in the game (22.2% of the pitches thrown!!!).
154.9 > 47.7 – Ryan Fitzpatrick was one of the hottest quarterbacks in the league when Jameis Winston came back from his suspension to start again for the Bucs. Winston was finally benched Sunday after a 4-interception day, with Fitzpatrick leading the Bucs all the way back from 17 down with 194 yards on 11 of 15 passing with two TDs and no INTs, before the Bucs lost on a last second field goal. Winston broke a tie with Blake Bortles for most multi-interception games since 2015 (16) and now has 11 turnovers in only four appearances this season. The QB rating for Fitzpatrick in the game was 154.9 versus 47.7 for Winston and their comparative QBRs for the whole season are 80.1 versus 62.7, respectively. Of course, we are talking about Ryan Fitzpatrick, whose QBR has gone from a low of 37.9 two seasons ago to a high of 63.5 the year before (both with the Jets). But Winston could well be done in Tampa, if reports are to be believed.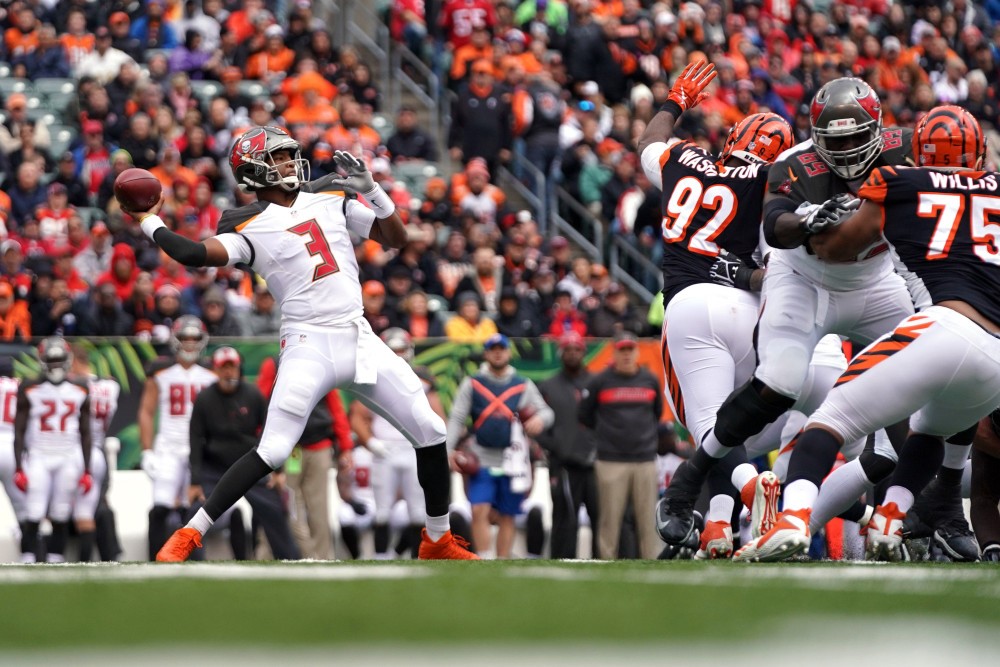 Jameis Winston has been making far too many mistakes since arriving at Tampa Bay from Florida State back in 2015. Over that 4+ season stretch, he has thrown 75 touchdowns and 54 interceptions in 49 games.
---
---
Check back in at the same bat time, same bat channel next week for the subsequent round of fixtures …