Last Tuesday brought us a key matchup at the bottom of the table with Cardiff still alive, barely, after beating Brighton 2-0 at Falmer Stadium. After games last weekend and earlier this week, Brighton have now lost six of seven, with only a 0-0 draw with Wolves in the mix, and, beyond a three-match winning streak in late February-Early March, have fallen from solidly mid-table to the side most likely to drop … if not for that point against Wolves last weekend, which could be the one that keeps them up, as they have a three-point cushion over Cardiff that is really four points, given the goal difference, with only three to play. Southampton is the only other side who are mathematically still in the relegation battle, though Cardiff would have to win all three of their matches and Southampton only secure a point across the final nine on offer.
In the Champions League last Tuesday, Barcelona won 3-0 at the Nou Camp to make it 4-0 on aggregate over a Manchester United side that have been sliding backward ever since Ole Solskjaer was hired full-time while Juve were simultaneously shocked by Ajax in Turin, as the visitors came back from a goal down to win it 2-1 in a stadium famous for its parsimonious nature. Wednesday, Liverpool cruised through to the semis for the second year running 4-1 over Porto while the match of the season was being played at the Etihad. Man City scored early to equalize the tie, Tottenham then scored two in quick succession, City replied with the two goals they needed to go through only to have Tottenham equalize. As time ran out, Sergio Agüero came to the rescue and scored the winner, just as he had back in 2012 to win them their first title of the EPL era … except, as they celebrated, the goal went to VAR and was rightly disallowed for offsides in the buildup. And so Tottenham are through to the semis and will face upstart Ajax as Liverpool take on Barça in a truly tasty affair.  
Returning to the league, things commenced on Saturday with the third match between City and Tottenham in 12 days and it was an early goal from a youngster that proved the difference as City held on for a 1-0 win that broke the hearts of those in the Meyerside (more on that below). West Ham and Leicester then played a corker of a match that ended 2-2, Watford swept past a hapless Huddersfield 2-1, Fulham won again 1-0 at Bournemouth (where was this winning mentality when they needed it?) and Newcastle surpassed the 40-point threshold with a 3-1 win over Southampton.  
Matches Sunday through Wednesday amplified the question of whether anyone below Liverpool and City really want Champions League football. United continued their recent slump with a 4-0 slashing at Goodison Sunday, Arsenal lost 3-2 to Crystal Palace at the Emirates, where they had won their previous nine, including against Napoli, Chelsea and United, and then Chelsea dropped points Monday in a 2-2 home draw with Burnley. Tottenham remain in third and Chelsea supplanted the Gunners in fourth, Liverpool did hold serve Sunday, winning 2-0 at Cardiff to return to the top of the league yet again, only to see their hopes of the title all but dashed Wednesday as United's torrid run continued with a 2-0 home loss to City that means the reigning champions only need maximum points from their final three matches to secure a second title. Liverpool could then lose with 97 points, having already surpassed their highest total for a season ever! The other results this week included a 1-1 draw between Watford and Southampton, Tottenham continuing their unbeaten run in their new home 1-0 over Brighton and Arsenal yet again losing on the road, 3-1 to Wolves in one of the worst defensive displays I've seen from the side this season. When the dust settled, Chelsea are now in position to secure European football simply by winning their last three matches, though those include a trip to Old Trafford, a visit from a decent Watford side and a trip to Leicester, who have been excellent under Brendan Rodgers. Arsenal also travel to Leicester, before hosting Brighton and then traveling to Burnley – arguably an easier road, but not necessarily for a side that had their fate completely in their hands before losses to Everton, Crystal Palace and Wolves within a fortnight. Ugh!
Around Europe, two sides crossed the line with their largely preordained titles – Juve Saturday and PSG Sunday. In Germany, Bayern and Dortmund both won to keep the margin at a solitary point with four matches to play. And in Spain, it seems only a matter of time before Barça's nine-point lead becomes unassailable – though Atlético have certainly put up a good fight this term. In fact, a win this weekend should all but seal it, given the goal difference between the sides. Meanwhile, the worst season for Real Madrid in recent memory continued with a midweek 0-0 draw with Getafe. Though it seems unlikely, Real could fall out of the Top 4 if they lose their last four matches and Getafe and Sevilla win all of theirs!
In the NHL playoffs, the world turned upside down with one of the oddest first rounds in history – even as upsets are much more common in the relative parity of the league. The two best sides in the regular season, the Lightning and the Flames, are out of the playoffs after the first round, the former swept and the latter losing the next four after winning the opener. Columbus needed to win 7 of their last 8 just to get into the playoffs and had never won a playoff series in their history, but somehow found a way against one of the best regular season teams ever. Pittsburgh followed them out of the playoffs, swept by the Islanders less than an hour later. And the Caps fell to Colorado after holding a 3-2 lead in the series and 3-1 lead in the third period. But that wasn't the most surprising result, as San Jose, down 3-1 in the series and then 3-0 in Game 7, came back with 4 goals in one five-minute power play to ultimately beat the Vegas Golden Knights in OT. That means both finalists from last season and the champion the two seasons before are all out. The Hurricanes and Islanders now match up starting tonight, as do the Avalanche and Sharks. The St. Louis Blues, arguably the hottest team in hockey after an awful first half of the season, already lead Dallas one game to nil, as does Boston, who beat Toronto for the third time in seven years and now leads Columbus.
The NBA playoffs have been more to form, as is generally the case in the first round, with the Buck, Celtics, Rockets, Sixers, Raptors and Trail Blazers through to the second round, all in four or five games. The only exceptions are, surprisingly, the two top seeds in the Western Conference, with the Clippers hanging tough with the Warriors to force a Game 6 tonight and the Spurs refusing to go down without a fight by beating the Nuggets 120-103 last night to force a Game 7 tomorrow. The Sixers-Raptors series starts tomorrow and the Celtics-Bucks Sunday, while the Rockets and Trail Blazers await their opponents for the second round.
On to the numbers, with a few nibble from around the sports world …
---
Match Week 34-35
0 – Goals for Sidney Crosby in the four-game sweep by the Islanders. He had no shots in the third period of a one-goal third period in the clincher.  Could the best days be behind Sidney Crosby? Well, that would be a bit silly to say, after he hit 100 points again during the regular season with 35 goals and 65 assists, as well as a +18. However, the aging Penguins look likely to need some younger pieces to rise again to the apex of the league.
1 – PSG, after their early exit from the Champions League, rebounded with four straight wins in the league, for what that's worth. But they have been on a mini slide over the past 10 days, drawing 2-2 with Strasbourg, crushed by second place Lille 5-1 and then losing 3-2 to Nantes Wednesday, meaning they have had to keep the ice in the freezer for three straight matches and have earned only one of the last 9 points on offer. They will, of course, win the title, but the questions is now when …
2 – Fulham could not buy a win over the past several months as they were relegated relatively early. And since then? They've now won two in a row under new manager Scott Parker, the first time that has happened all season.
2 – The Islanders are through to the second round of the playoffs for only the second time in the past 25 years. And Barry Trotz beat the Pittsburgh Penguins, his nemesis for most of his time with the Caps, for the second season in a row.
2-1 – Ajax won 2-1 at Juve Tuesday, coming back to win on the road two times to beat two giants of world football, in Real and Juve. Ronaldo did his part, with a goal in each leg of the tie, but the usually solid Juve defender blew leads in both legs, giving up the equalizer in the first match and the last two Tuesday. Ajax have become the story of the tournament, two years after they lost the finals of the Europa League.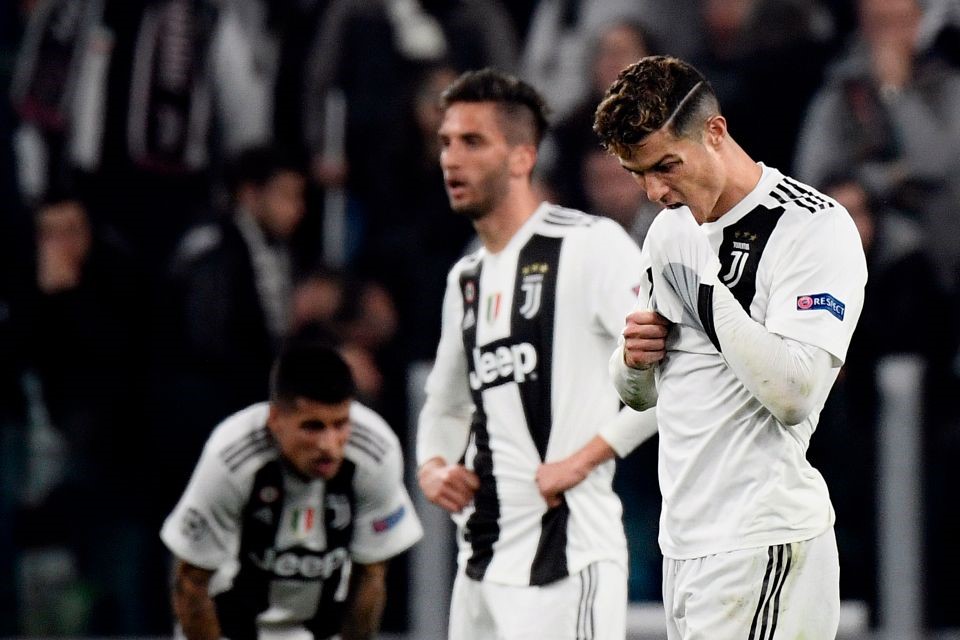 Real Madrid are certainly wondering why they let Ronaldo leave so easily last summer, but the winner of four of the last five Champions League finals might be wondering why he left after Juve were shock losers to Ajax last week. He was able to celebrate his first Scudetto a few days later, however, and pledged that he would be back next season right after that match.
5 – Tottenham had never lost five straight away matches in their history – until Saturday.  They gave up a goal in the fifth minute, blew five great chances to equalize and have now hit the not so magic five straight losses away from home.
5-0-3 – Brendan Rodgers record since taking over as manager at Leicester City, including a late equalizer to earn a valuable point at West Ham as they push for seventh and European football. They should have been down 3-1, to be fair, as the refs incorrectly ruled a third Hammers goal offsides not long before the equalizer. As I've mentioned the past two weeks, a weekend rarely goes by without a missed call altering the outcome of at least one contest.
6 – Goals in his last 10 matches in all comps for Phil Foden, who scored the winner against Tottenham Saturday, arguably the most important goal of the season if City go on to win the title, as seems likely at this point.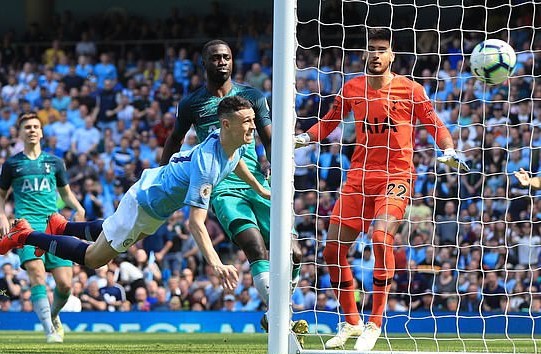 The cross created the chance, but youngster Foden still had to finish it and did so with real verve, as City held on for a tight 1-0 win over Spurs that made it two out of three over 12 days, but was not enough to stop their early exit from the Champions League.
7 of 9 – Losses for United in all comps, a streak that followed manager Solkjaer's appointment as full-time manager. Those hoping United might help Liverpool to the title by beating City were left forlorn as they followed up a humiliating 4-0 loss to an Everton, a side that has failed to beat them in four years until Sunday, by getting crushed at home 2-0 to City. United had some chances early, but they appear to be completing a season that will include no silverware and a spot outside the Top 4.  
7 – Pep Guardiola has not been back to the Champions League Final since his days at Barca, even with some imperious Bayern sides and arguably the best squad in the world at City. however, he has won 7 of the nine league title on offer during his career and is now one big win against United from probably making it eight in ten.
7 – Of nine goals for West Ham were headers, the other two coming from the spot. The latest was scored by Antonio in the first half against Leicester and then the streak ended when Lucas Pérez clipped in a rebound off the far post from an Antonio shot to give West Ham the 2-1 lead. Leicester scored late, however, and they had to settle for a point.
10 – Newcastle are officially staying up after their 3-1 win over Southampton last weekend and a big reason is the 10 goals scored by Ayoze Perez, including all three in that victory. While Benitez has overseen league titles and the most famous comeback victory in the history of the Champions League, keeping this Newcastle side up has to be one of his greatest achievements – certainly in his more recent managerial career. Rumor has it Ashley might finally allow the Spaniard to splash some cash this summer … though I'll wait until I see it to believe it.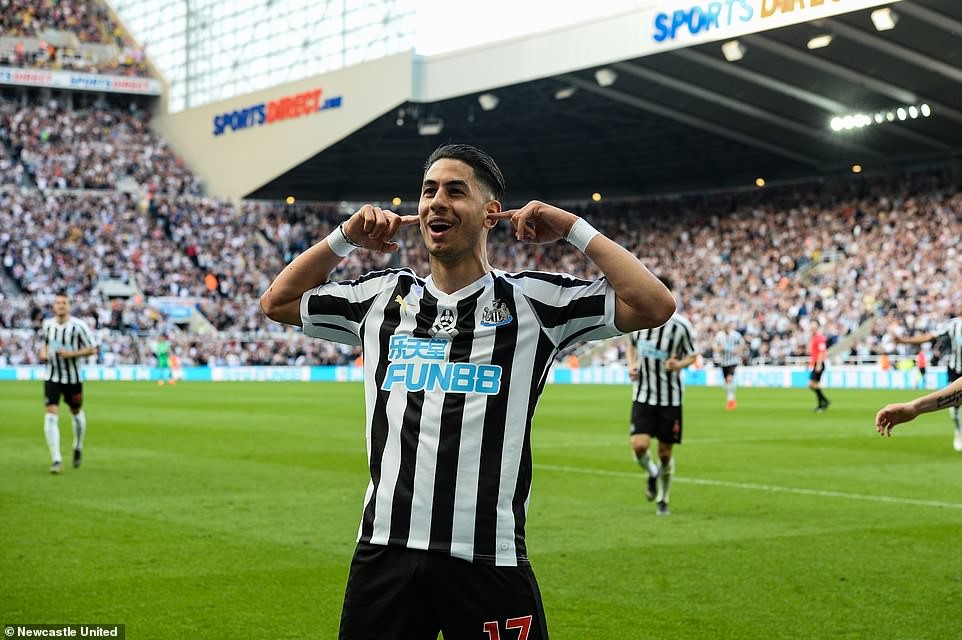 Perez started the season scoring only twice in 23 but has been a key players in their recent push to safety, scoring his first ever hat trick with Newcastle last Saturday.
11 – Four goals were scored in the first 11 minutes of the second leg matchup between Tottenham and Man City, a record, and then City took the lead 3-2 in the 21st minute, with those five goals also a record (the old one was 24 minutes). The game settled a little from here, but City went ahead on aggregate in the 59th minute, when Aguero scored only to see Tottenham make it 4-3 in the 73rd minute from the most unlikely of heroes – Llorente. City thought they had won it late, but the goal was controversially ruled offsides by VAR and City's quest for a quadruple is off, while Spurs quest to end a long trophy drought still has wings.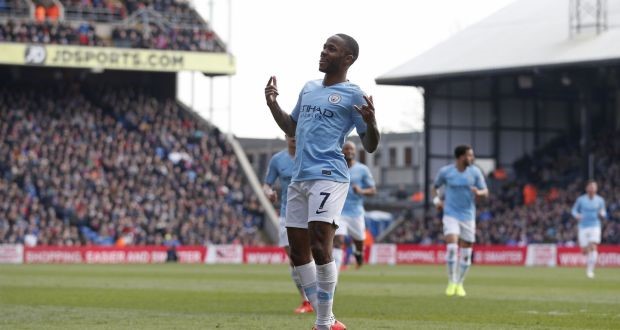 While Bernardo Silva is rightfully getting a strong push for PFA player of the year, the overall improvement in Raheem Sterling's game is extraordinary to behold – his opening goal last week in the Champions League truly a thing of beauty.
13 – With the oblique injury to Aaron Judge, the Yankees hit 13 players on the IL, with many of them starters. Incredibly, they have gone through this stretch 8-2 over the past 10 and are only two back of the hot though cooling Tampa Bay Rays. They added a 14th this week, but several players are close to returning.
15 – Wins for Burnley at Stamford Bridge, the most of any side, though most were in the pre-Premier League era. They did win here last season and had chances in a crazy 2-2 draw Monday, but settled for a valuable point that pushed them to the magic 40 points.  
19 – I mentioned this a few weeks ago, but Crystal Palace's Cristian Benteke was on a torrid run without a solitary goal. It bloated to an entire year and 19 matches until he faced my shaky Gunner's defense, his towering header easily beating Leno to give Palace the 1-0 lead at the Emirates. They went on to win 3-2 in one of the most embarrassing displays of the season, and, coupled with the losses to Everton and Wolves that surrounded it, might well cost the Gunners a Top 4 finish after they looked certain to do so only a few weeks ago.
20 – Goals for Tottenham's Son this season, including the first two in the second leg of the Champions League Wednesday. While the Spurs lost the match, they are on to the semis and are once again doing just fine without Kane. Son, however, picked up a yellow card in the match, meaning he will be unavailable for the first leg against Ajax.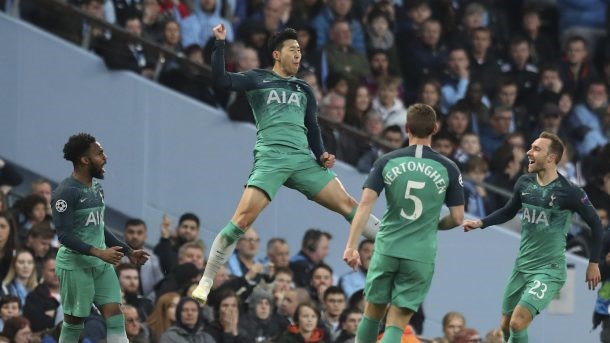 Son is having a season to remember and it is his three goals that proved the difference as Spurs are in with a chance to win the Champions League, though Ajax, who have already beaten Real and Juve, are no easy ask to get through to their first final ever.
24 – Goals for Lionel Messi against English sides in the Champions League, including the first two in the second leg Tuesday. The second was yet another mistake from David De Gea, who is called the best goalkeeper in the world by a bunch of pundits who I don't think watch him play week in and week out. He might be the best "spectacular saver" in the world, but he makes far too many mistake when compared to, say, Buffon (still), Neuer, ter Stegen (the most underrated in the world, to me), Oblak, Allison and, even, Keylor Navas (who has spectacular saves himself).
27 – Iheanacho of Leicester is on an extraordinary streak no striker would ever want associated with their names – having gone 27 matches without a solitary goal, including in the 2-2 draw at West Ham Saturday.
30 – Goals by Man City in the UCL – the most of any side. Unfortunately, they need 31 to advance to the semifinals and VAR had different idea (rightfully so, to be fair).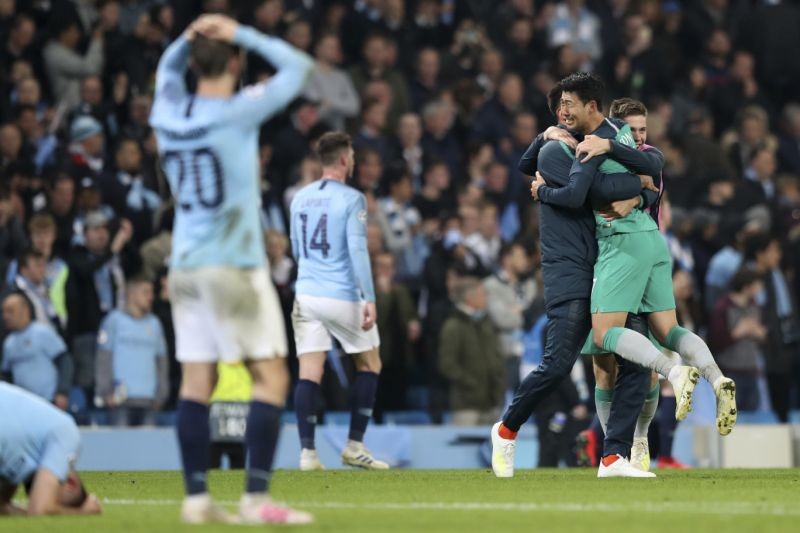 Rarely has there been such a harsh ending in football, as VAR struck again to cost City a stunning match they thought they had won. For those keeping track, it is worth noting that Pep has yet to even return to a Champions League final since leaving Barça – in six years with Bayern and City (two of the best sides in the world during that time).
95 – Sadio Mane has now surpassed Ronaldo and Messi as the best goals-per-minute scorer in the knockout stage of the Champions League ever (wow, that is a mouth-full!). While Ronaldo has 65 goals in the knockout stage (and scores one every 107 minutes) and Messi has 44 (one every 129), Mane's 10 have been scored in an average of 95 minutes (or one a match, with extra time). He scored in the 4-1 blowout victory over Porto that returned Liverpool to the semifinals of the Champions League. It might be their best chance at silverware this season, after City got past both Spurs and United in the league after being eliminated from the UCL.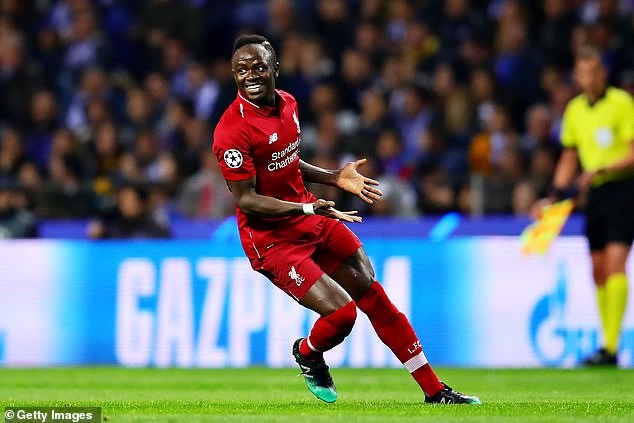 Mane has been unbelievably hot this season, with 24 goals in all comps, including 18 in the league – only one off the leaders at the moment (Agüero, Salah and Aubameyang).
99 – Man City fans have been treated to an extraordinary number of goals by their home side at the Etihad, only one short of 100 with one more chance to break a century.
103 – The Tampa Bay Lightning not only had the best record and most points in the NHL this season, they outscored their opponents by 103 goals over the course of 82 games. The second best was the Flames, with a +62. They had 128 points; the second best was 107, for both the Bruins and Flames. Columbus has never won a playoff series in their history, they had 98 points and were only +26. And so, of course, Columbus swept the Lightning in four, outscoring them 19 to 8. Uh huh, makes perfect sense. And then Calgary were ousted themselves, in five to another side that just snuck into the playoffs.
.759 – Kyrie Irving of the Celtics has the highest winning percentage of any player in NBA history (played at least 50 games). Not surprisingly, the next three are the splash brothers – Steph, Draymond and Clay.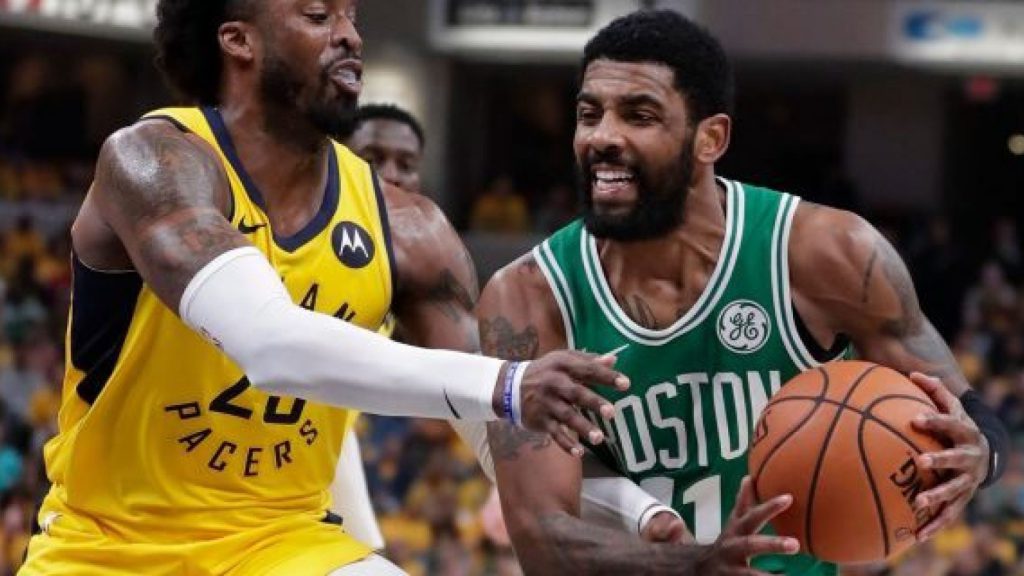 Kyrie was instrumental in the Celtics' sweep of the Pacers, particularly in their Game 2 comeback, when he scored 37.
1993 – Albert Pujols jumped Babe Ruth for fifth place on the RBI list with his 1,993rd last Saturday night in a loss to Seattle. His production and power has been on the decline for a few years now, but he continues to contribute, having brought in 101 runs two seasons ago and 64 last term, in an injury-riddled season and another 11 this year. The future hall-of-famer is also up to 636 homers and still has a career batting average of .302, though his .227 this season means he might fall below the magic .300 if he plays too much longer.
---
Check back in at the same bat time, same bat channel next week for the next round of fixtures as we move close to the end of another season …