Last week, I mentioned the struggles of Alexis Sánchez, who only had 4 goals since his move from Arsenal and none in his last 10 league games. Well, it's only one goal this season now, but what a goal – the winner as Manchester United stormed back from 2-0 down to beat hapless Newcastle 3-2 and possibly jumpstart their reeling season. Tottenham were also winners, 1-0 over a Cardiff side that played the last 30 down a man. Arsenal and Chelsea also both won convincingly on the road before Liverpool and City played out a surprise 0-0 draw at Anfield. City, Liverpool and Chelsea are all knotted on 20 points now, with Arsenal and Tottenham only two points behind, in fourth and fifth, respectively.
The Top 10 is rounded out by Bournemouth in sixth, Wolves in seventh, United in 8th, Watford down to 9th and Leicester in 10th. Bournemouth have impressed under Howe this term and continued their fine form with a 4-0 win at Watford (down a man from the 32nd minute on). Wolves won 1-0 at Crystal Palace and should be lauded for the ambitious football they are playing as a newly promoted side and their ability to hang with the big boys. Finally is Leicester, who have had some misfortune this season, including their third red of the young season as they were 2-1 losers to Everton, a side that gained points for only the second time this season, having lost the lead and settled for a point three other times.
There were no changes at the bottom, as hapless Newcastle blew their 2-0 lead at Old Trafford and are still sit stuck on 2 points, alongside Cardiff, who lost 1-0 to a rather uninspiring Tottenham. In 17th is Huddersfield, who scratched out a 1-1 draw at Burnley, to reach the three-point plateau after only 8 matches! Right above them are two struggling sides stuck on 5 points – Fulham, who got crushed by Arsenal 5-1, and Southampton, who Chelsea made easy work of 3-0.
Looking across Europe, some interesting storylines are developing out of what looked like another predictable league season. First to Spain, where both Barcelona and struggling Real are behind league leaders Sevilla (on 16 points after 8). Atletico Madrid are in third on 15 with Barca, while Real sit a further point back in fourth. In Germany, and this is not a typo, Bayern Munich are in 6th place after 7 games, four points from the top but only one from third. Dortmund leads the way on 17 points and Leipzig are in second on 14, the same total as the three teams behind them. New manager Nico Kovacs might already be in trouble in Munich! Things are status quo in France and Italy for the weak of heart, however, with Juve continuing to cruise along (6-point lead after 8) and PSG already penciled in for another Ligue Un crown (8-point lead after 9).
On to the numbers, with a few nibbles from around the sports world …
---
Match Week 8
0-9 – David Price's record in 10 postseason starts, with a 6.03 ERA and 13 homers allowed. His struggles continued in Boston Saturday night as the Yankees knotted up their ALSS with the Sox at one apiece after a 6-2 victory, with Price giving up the first 3 in 1 1/3rd innings of work.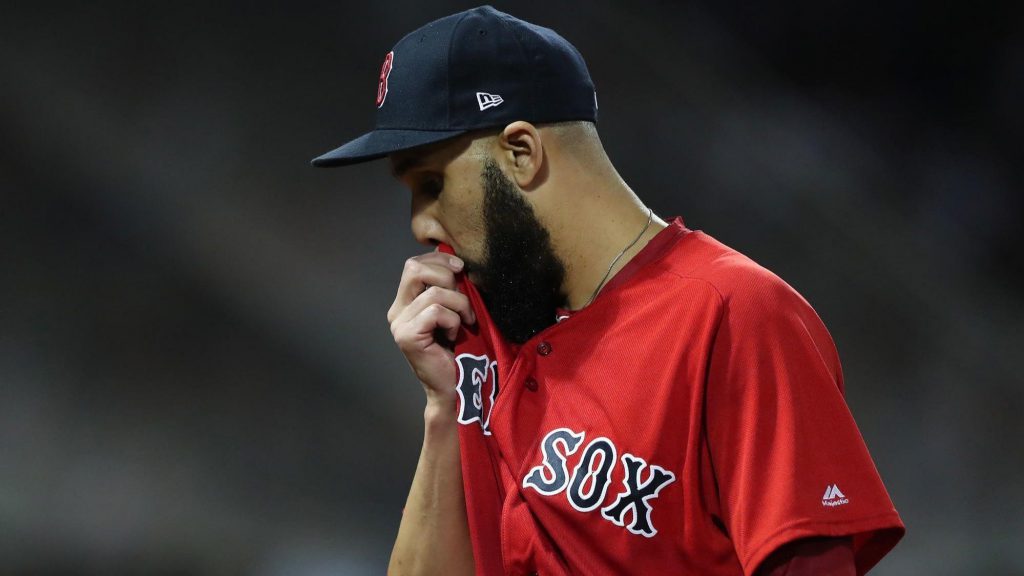 Will Price ever win a playoff start? The question remains after another appearance to forget …
---
3 – Maryland lost to Michigan 42-21 Saturday, with true freshman Jeshuan Jones having a forgettable day with one catch for 8 yards. However, that should take nothing away from his incredible performance on September 1 versus Texas, when his first touch ever was a 28-yard TD run, his second a 65-yard TD reception and his third a 20-yard TD pass. It is believed to be the first time ever in College Football history! And I didn't even hear about it until Maryland happened to play my team this past weekend …
3 – Arsenal secured their third straight clean sheet last Thursday, as they were 3-0 winners at FK Qarabag. The match also featured the first senior goals for all three on the scoresheet, with Sokratis opening his account in the fourth minute, 18-year-old Emile Smith-Rowe scoring his first in only his second senior appearance for his childhood club and Matteo Guendouzi adding to his growing reputation by putting it in the net in the 79th minute. It was the eighth straight win for Arsenal overall, after the opening two losses of the season.  And they added another Sunday, winning at Craven Cottage 5-1 to make it 9 straight, the longest such streak in 3 1/2 years.
3 of 8 – Mahrez was given the opportunity to give City the lead with only five minutes left in regulation at Anfield, but boomed over from the spot. He has now converted only three of his eighth penalty kick attempts in the league. Liverpool and City ultimately shared the spoils, keeping City atop the table and moving Liverpool to third, though the top 3 are all knotted on 20 points. To be fair to Mahrez, who was roundly criticized for even taking the penalty, Gabriel Jesus has converted only 1 of his 3 penalties so far, Kevin De Bruyne missed his only attempt (and he's out injured) and David Silva, who hasn't taken one in six years, missed his last attempt. Aguero probably would have converted, but he too has missed four of the 15 he has taken in the past two seasons.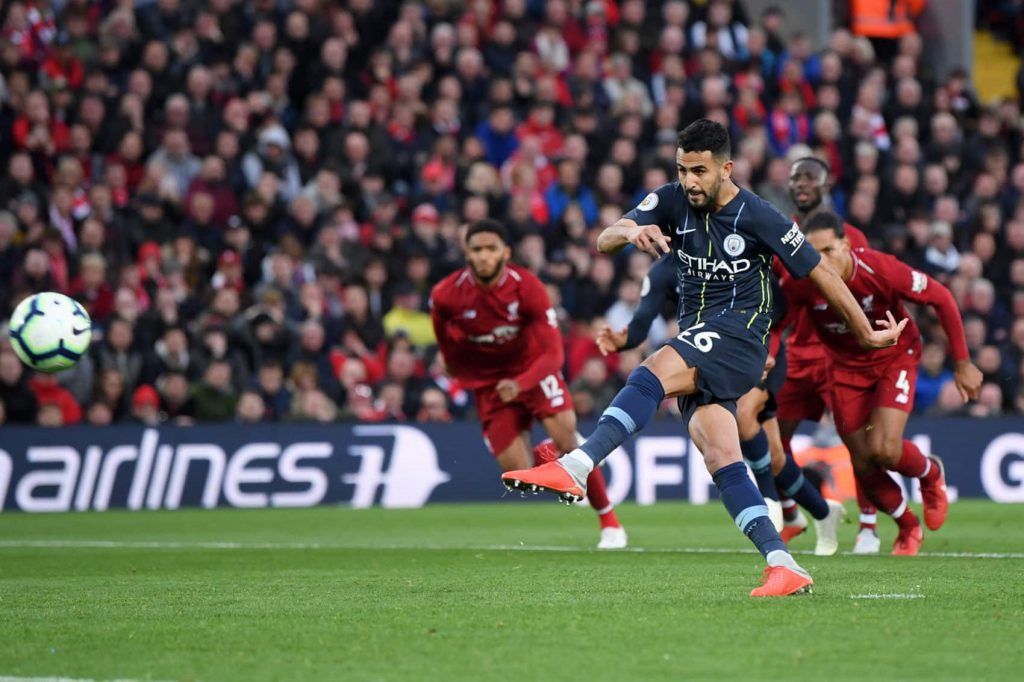 Mahrez seemed an odd choice to take the penalty, with Gabriel Jesus off screen looking apoplectic at not being first choice under the circumstances.
---
4 – Do you think Real Madrid are missing Ronaldo now? They have gone four straight matches without a solitary goal, including a 1-0 loss at CSKA Moscow in the Champions League Wednesday and another blank Saturday by the same score at Alavés in the league. Ronaldo? Scored the second as Juve won 2-0 at Udinese.
5 – The Lacazette/Aubameyang partnership is starting to heat up. Sunday, Lacazette was on the double and Auba chipped in with two goals of his own, after assisting Aaron Ramsey's first of the season. All told, the two have now combined for 11 goals and 4 assists in 19 combined appearances in all comps so far this season.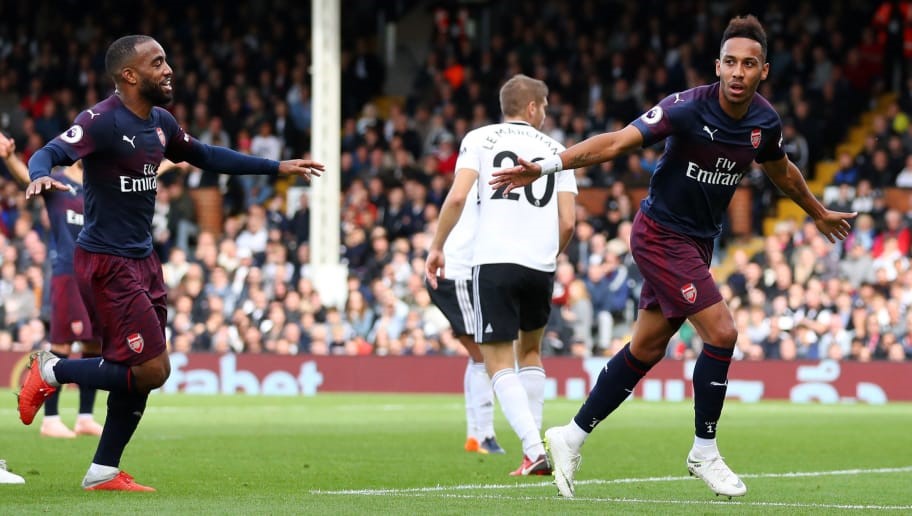 The chemistry between the two Gunner strikers is starting to pay dividends. They were involved in all five of Arsenal's goals in Sunday's victory over Fulham.
---
7 – Southampton progressed on penalties over Everton last week, but their losing streak against Chelsea continues, as they were swept aside at home 3-0. Hazard was on the scoresheet again, in what is becoming his best scoring season so far, Ross Barkley scored his first Chelsea goal and added an assist and, maybe most importantly for the Blues, Morata scored as well, only his 3rd in 11 appearances in all comps this season.
8 – The Wolverhampton Wolves are a model of consistency in a sport that no longer tends to work that way. All eight of their league games have featured the same starting 11 and seven of those players were starters last season as they earned promotion, even as they laid out 60 million pounds in transfer fees this summer. That formula has been successful so far, with the side in seventh place on 15 points from 8 matches.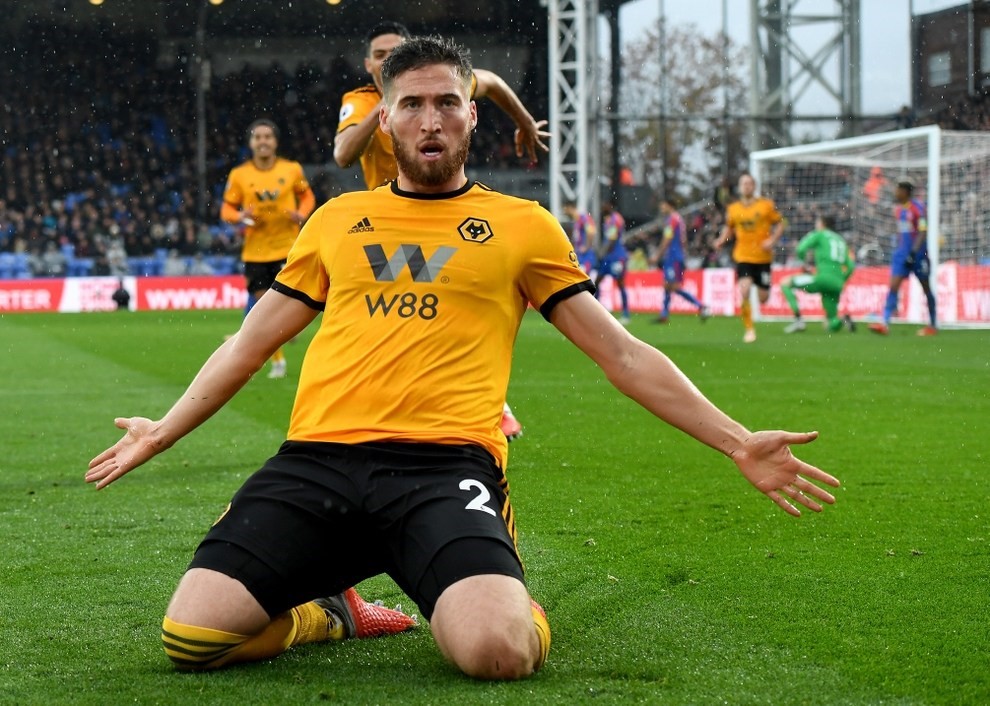 Matt Doherty, who has been with the Wolves since their last stop in the Premier League, scored the winner Saturday.
---
8.48 – The number of strikeouts per game in MLB this regular season, compared to 8.44 hits per game. Umm, might this be why people just wait for the playoffs to begin before actually tuning in and watching a three-hour plus game? The trend has largely continued in the playoffs, though I am admittedly too lazy to go through all the box scores so far to give you the exact total. For those interested but not paying attention, the Dodgers will play the Brewers in the NLCS and the Astros await the winners of the Boston-New York ALDS, which Boston now leads 2-1).
9 – PSG set a record for the top flight of French football as they won their 9th straight game to start the season, 5-0 over Lyon. Mbappe scored four and Neymar added one from the spot, as well as assisting two of the Frenchman's goals. While Mbappe is overshadowing the Brazilian star at the moment, ironically as he left Barca to become Mr. #1, Neymar has scored 38 goals and added 20 assists in his 40 matches for PSG, including a goal or assist in his last 12 games for club or country. Neymar has 11 goals and 4 assists in 11 appearances in all comps while Mbappe has 10 and 4 in 8 (see below for more on the most expensive footballer ever).
12 and 0 – The Astros Gerrit Cole became only the second pitcher in major league history to record at least 12 strikeouts and no walks in a postseason game. He joins Tom Seaver, who did it on the same date in 1973, though Seaver had 13 Ks. The performance earned the Astros a 2-0 lead over the Indians, and they finished them off with a 11-3 win Monday.
12-6-0 – Liverpool's record in their last 18 at home in all comps against Man City. The draw was a disappointing result in the weekend capper for the Reds, but certainly affirmed that a two- to three-horse race is in the offing, at least for now. And Arsenal and Tottenham are only two points back after 8, though few consider them realistic title challengers.
16 – Diego Costa, who scored in the UCL opener against Monaco and two in the Super Copa win over Real this season, has now gone an incredible 16 matches in La Liga without scoring, including all seven he has played in this season. His last league goal, in a 5-2 win over Sevilla, was way back on February 25th!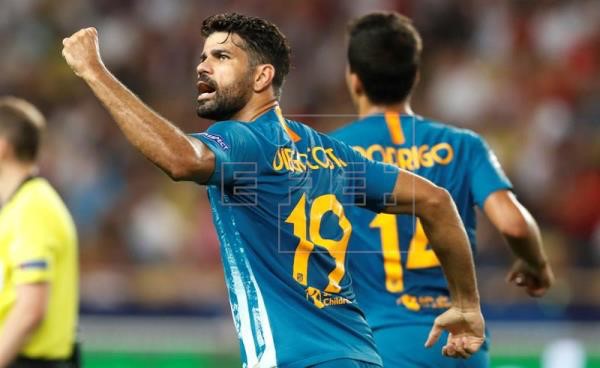 Costa has struggled for goals since returning to Atlético last winter, but Los Colchoneros are third in the La Liga table, a mere point from the top, and tied on points with Dortmund at the top of their Champions League group after two matches.
---
18 – Games without a goal for Tottenham's Son, after scoring 18 last season. Well, you don't get to say 18s are wild very often!
21 – Lionel Messi, if you haven't noticed, has scored a few goals in his career. However, what nation's teams has he scored the most against in the Champions League? England is the answer, with Tottenham the latest to suffer his magic in a 4-2 loss. He also has his most assists in the team competition against English sides, with 6. The Spurs, by the way, are in real danger of failing to emerge from the group stage now. 
30 – The oft-maligned Neymar (see above) joined Kaka as the Brazilian with the most Champions League goals, as he reached the 30 mark with a hat trick in PSG's demolition of Red Star Belgrade. He also became the first player to score twice from a direct free-kick in one match since Ronaldo did so way back in 2009, and has now been directly involved in 49 Champions League goals in only 49 games.
50 – League goals for Gylfi Sigurdsson, who scored a stunning winner against 10-men Leicester to win it 2-1. It was the fourth match in which Leicester have been involved that had a red card, with them "earning" three of them. Everton earned points from a losing position for the second time this season after turning 3 into one point thrice already. Their second league win in a row moved them up to 11th in the table.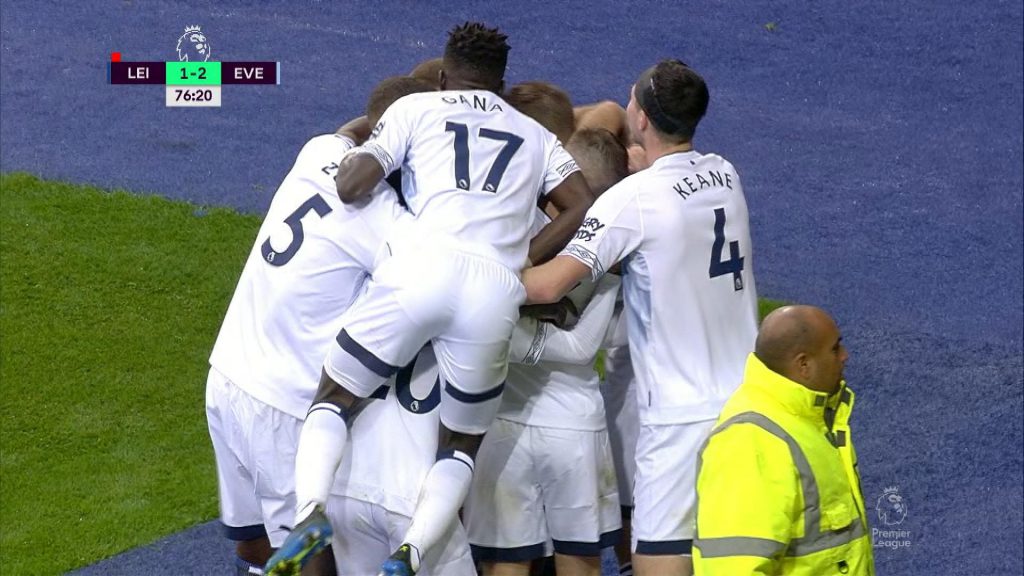 Everton celebrate the winner for Si.
---
77.10% – Eden Hazard had the highest dribble success rate in the big 5 European leagues last season, by over 8 percentage points. He also has the highest duel success rate in the Premier League both last season and so far this season (61.85% and 57.14%), the best pass accuracy in the final third (83.11 and 85.54%) and most chances created (84 last season; not available this season yet). The only two categories that Mo Salah leads Hazard are in goals last season and in chances created in the Champions League (29 to 25), though the later has a lot to do with the fact Liverpool made it all the way to the final. Best player in the league? The stats don't lie … except when they do. Looks like Hazard is on top at the moment. 
1,921 – Ouch! Major League Baseball set an odd record this season, with the most hit batsman in history. This is particularly odd given that beaning players used to be part of the pitcher's repertoire and this often led to retaliation. Given the number of strikeouts per game noted above, one has to believe more than a few of these plucks were also on purpose, generally without the compulsory ejection that is now supposed to follow.
8,000th – Champions League goal was scored by Antoine Griezmann Wednesday as Atlético Madrid continued their resurgence with a 3-1 win over Bruges. Griezmann scored a brace and now has 4 goals and 4 assists in 11 appearances (1 sub) in all comps., after a rough start to the campaign.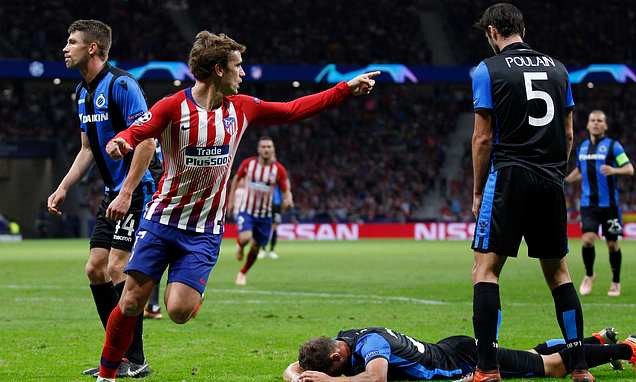 Griezmann celebrates as Bruges player collapses in disgust.
---
27,940-foot – James Morrison and Hilaree Nelson climbed the nearly 28,000 feet of Mount Lhotse, a sister peak of Mount Everest. A nice achievement, but accomplished by many others. But then they put on skis and slalomed down the mountain and are believed to be the first to ever accomplish that. Surf's down?
$66 Million – The Oakland As were the first team in the last 30 years to make the postseason after starting the season with the lowest payroll in baseball. Remember Moneyball? It appears to be making a comeback, even as most teams in the league use some elements of Billy Beane's approach now. The A's faced off against the 100-win Yankees in the absurd one-game Wild Card playoff and lost 7-2. But the young team is one to watch in the coming seasons.
December 1998 – The last time Newcastle lost after having a 2-0 lead (to Liverpool 4-2), until Saturday night when United came back to win 3-2 and possibly save Mourinho's job.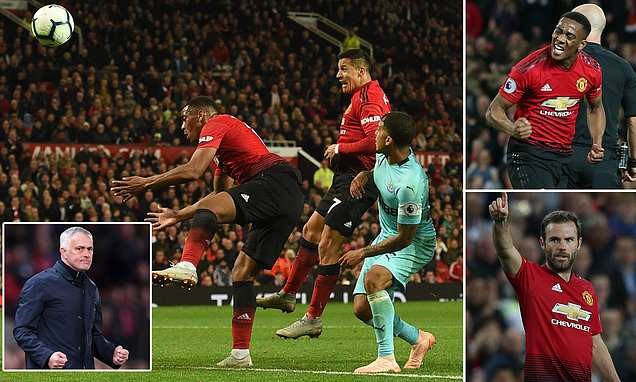 The Sánchez winner could well have saved Mourinho's job, at least for now. Mata and Martial were also on the scoresheet as Newcastle's nightmare start to the season moved toward a full horror show.
---
---
Check back in at the same bat time, same bat channel in two weeks for the subsequent round of fixtures, as we enter the second international break of the season …