Rise of the Niche, teaser trailer: Data, set, go
By: Richard W. Sharp
In a world…
…where opinion is cheap and facts are rare, we need data.
---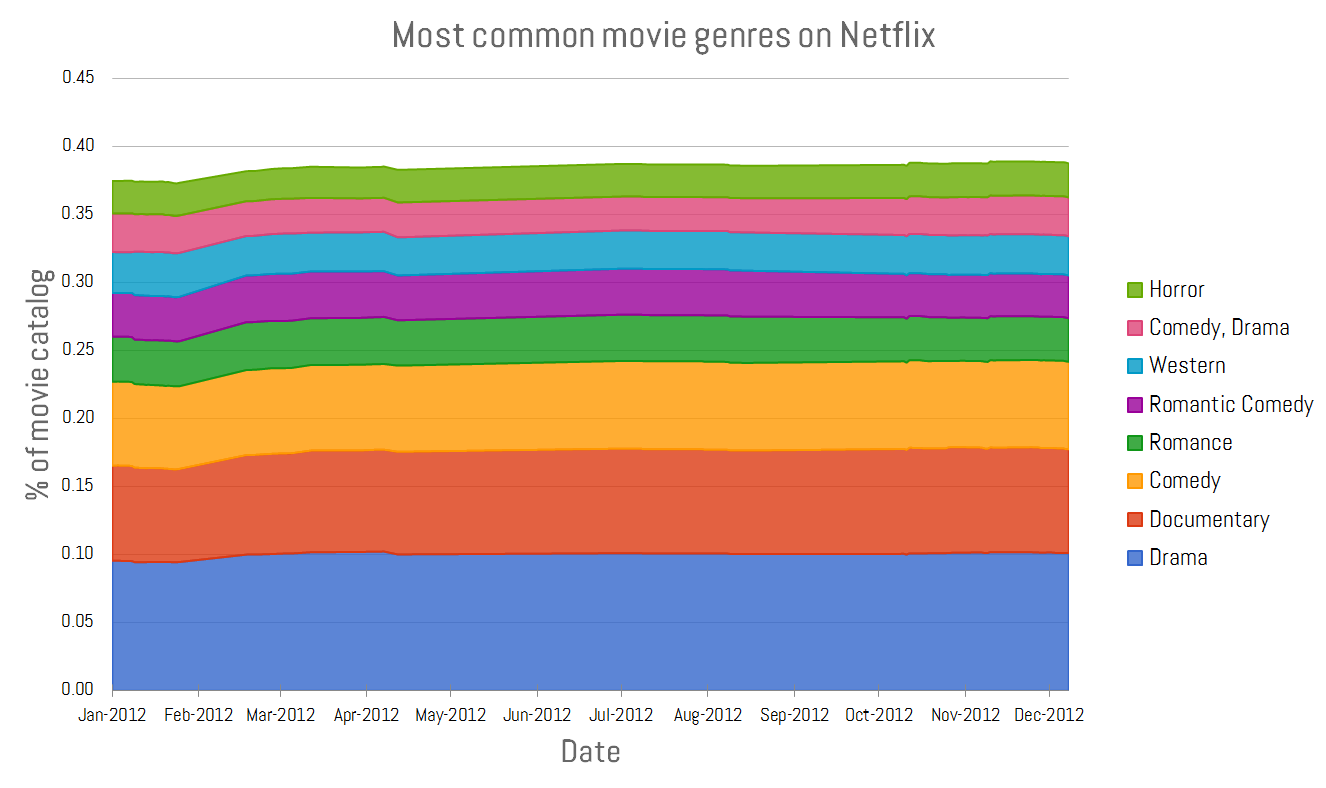 Click for full-size chart.
---
In the Rise of the Niche, I argued that the Internet, by removing geographical barriers and encouraging personalization, could assemble audiences to support niche entertainment that wouldn't survive under the old broadcast model. We'll need to run the numbers find out. Round up the usual suspects.
---
The Question
Can we build a measure the rise of the Niche (in this case, anime) via proxy by looking at the changing makeup of Netflix's catalog?
Short answer: Ayyyup.
---
Scraping the data
Anime sent us down this path, and Ashley's (@pokemama) article suggests a good proxy for detecting and measuring the presence of a niche community: the content that feeds it. In the case of anime, that means streaming movies and shows (we'll leave manga aside for now), and that means we start with Netflix. Netflix's streaming service has operated since 2007 and now has 46 million users. Unfortunately, Netflix shut down its public API in 2014, and even if they hadn't, we need historical data to measure a trend. APIs typically only let you see now, and we can't go back to then. We'd have missed it (à la Dark Helmet), if it weren't for sites like netflixable.com, which publishes the complete list of movies available in the US to stream on Netflix going back to 2012. I've started collecting the netflixable.com data and adding genre information from OMDb. Now it's time to tell the world.1
---
The fine print
The dataset so far is a teaser containing movies and series from 2012 only, with the remainder on its way. Genre information is only available for some movies, and not for series (so far). Finally, the title lists aren't published regularly, so there are some sizable gaps in the record. I'll work to improve the quality, but data's a messy business.
Nevertheless, this first pass at the data shows some promise. There's a clear trend showing feature films declining and series on the rise. This might in part be due to binge watching – and we should keep an eye out for an uptick following the success of 2013's House of Cards (debuted February 2013). Also, the composition of the catalog is fairly stable, with the top genres (drama, documentaries, comedy, and combinations of the three) holding steady to their ranks from start to finish.
The dataset is viable. I don't know yet what it's going to tell you. It'll be pretty close to the truth.
---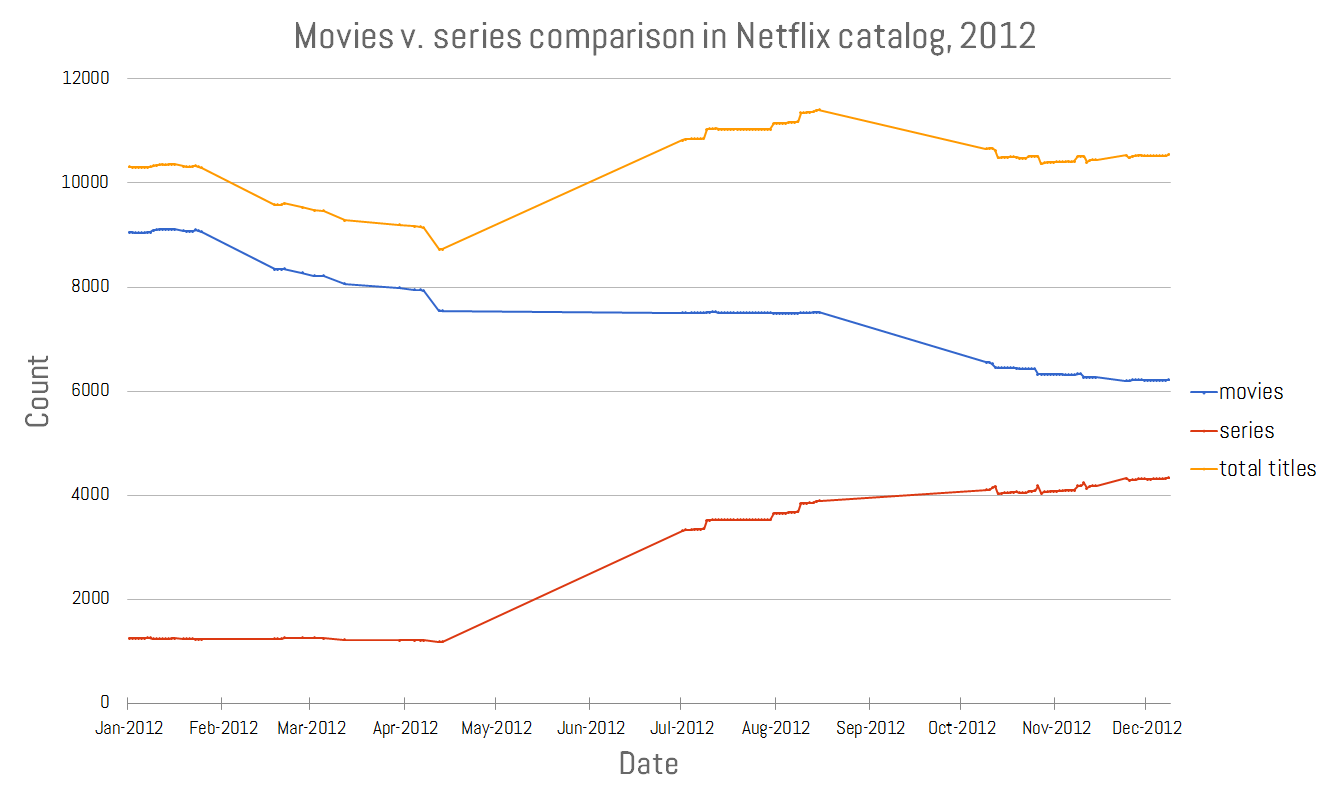 Click for full-size chart.
---
1 Data and code available on github @rwsharp. ^