Are Republicans feeling some electoral heat?
By: Richard W. Sharp
Are Republicans starting to feel the heat? No, not the double-c word heat that grabbed our attention last week with super-storms in the East and wildfires raining ash in the West, I'm talking about electoral heat. How hot is it? It's so hot that Trump struck a deal with Nancy P and Cryin' Chuck Schumer just to get something, anything  through congress.
I certainly hope the Democrats do not force Nancy P out. That would be very bad for the Republican Party - and please let Cryin' Chuck stay!

— Donald J. Trump (@realDonaldTrump) June 22, 2017
And something substantial has started to happen. Three Four Republican incumbents in competitive districts have dropped out of next year's midterm elections. 
---
The question
In May, we took a look at the midterm election from a third party's perspective. Rather than spend limited money on vanity projects (err, unwinnable presidential campaigns), are there winnable races that could put a third party in the kingmaker's seat in a narrowly divided House of Representatives? The idea is to win seats that count towards building that tipping-point bloc.
Thus, unless the Democrats make gains in 2018, 2-5 3rd party votes in the House ain't going to mean diddly. Or squat. In other words, don't go after vulnerable Democrats, or directly compete with obvious Democratic targets. Our original criteria were to look for districts that…
Lean Republican (voted for Trump, but not overwhelmingly)
Congressman voted in favor of Trumpcare
High non-white percentage, particularly Latin@
High percentage of constituents in danger of losing Medicaid benefits
Somewhat under the radar (no high profile, high $$$ races with strong opponents). No 3rd party would have had a chance in the Georgia 6 special election.
Look for an incumbent with a shorter tenure.
Today's question: Do the open seats from the new wave of retirements change this picture?
Does our original list of target districts stand up to scrutiny, or is it time to adjust?
---
So far, there have been four big Republican retirements. These were all big news in the political press because they are obvious chances for Democratic pickups. First up was Ileana Ros-Lehtinen from Florida's 27th in May. She was the first Cuban American elected to Congress and a vocal opponent of Trump, and especially his immigration policies. The district went heavily for Clinton (+19.6%) and is expected to flip to Democrats in 2018.

Ileana Ros-Lehtinen (FL-27), probably too obvious a target.
Next up was David Reichert in Washington's 8th. He was not on our original list because he was already a top target: he relied on a pro-environment image (doesn't even deny climate change), but hitched his wagon to Trumpcare in a Clinton +3% district.

Dave Reichert (WA-8), also a priority for the Democratic Party (and it's fundraising).
Finally, Charlie Dent announced his retirement from Pennsylvania's 15th district (Trump +7.6%). He took the job to govern, but found that "Accomplishing the most basic fundamental tasks of governance is becoming far too difficult."
And we've just had a last minute entry: Dave Trott from Michigan's 11th has just announced his retirement. He will be heading back to his family and the private sector, opening up a Trump +4.4% seat that is likely to see significant Democratic interest.
---
The list
To get a better idea of how recent openings may affect a third party candidate's electoral calculus, we've compiled a list of the open seats that are up for grabs next November. Along with details about the incumbent we've added the Clinton v. Trump difference in each district and the Cook Report's rating for competitive races (races without ratings are not considered competitive). Conclusion: NM-02 looks like it might be in that sweet spot between big Dem target and impossible (in addition to being traditionally Republican, it's also 52.1% Hispanic, 24% of the population is enrolled in medicaid, and it went for Obama twice). Two other districts, OH-16 and MN-01, are a bit more of a stretch, but perhaps the right candidate could make inroads. Charlie Dent's PA-15 is also worth a shot since it's red enough to perhaps blunt a Democratic challenge. 
Legend:
Green

= 3rd party targets.

Yellow

= The Big 4, obvious targets, but likely too obvious and out of 3rd party price range.

Orange

= Long shots, but worth keeping an eye on.
Open House Seats for the 2018 Midterms

District
Exiting Incumbent
Party
Tenure
Clinton / Trump Spread
Reason
Cook Report Rating
WV-03
Evan Jenkins
(R)
2
-49.2%
senate run
 
TN-06
Diane Black
(R)
6
-48.9%
governor run
 
IN-06
Luke Messer
(R)
4
-40.3%
senate run
 
ID-01
Raul Labrador
(R)
6
-38.3%
governor run
 
TN-02
John Duncan
(R)
28
-35.4%
retirement
 
IN-04
Todd Rokita
(R)
6
-34.1%
senate run
 
SD-AL
Kristi Noem
(R)
6
-29.8%
retirement
 
UT-03
Jason Chaffetz
(R)
8
-23.9%
governor run
 
PA-11
Lou Barletta
(R)
6
-23.8%
governor run
 
KS-02
Lynn Jenkins
(R)
8
-18.4%
retirement
Likely R
OH-16
Jim Renacci
(R)
6
-16.6%
governor run
Likely R
MN-01
Tim Walz
(D)
10
-14.9%
governor run
Toss-Up D
TX-03
Sam Johnson
(R)
26
-14.2%
retirement
 
NM-02
Steve Pearce
(R)
6
-10.2%
senate run
Likely R
PA-15
Charlie Dent
(R)
12
-7.6%
retirement
Lean R
MI-11
David Trott
(R)
2
-4.4%
retirement
Toss-Up R
NV-03
Jacky Rosen
(D)
0
-1.0%
goveror run
Toss-Up D
WA-08
Dave Reichert
(R)
12
+3.0
retirement
Toss-Up R
MD-06
John Delaney
(D)
4
+15.1%
retirement
 
NM-01
Michelle Lujan Grisham
(D)
4
+16.5%
governor run
 
FL-27
Ileana Ros-Lehtinen
(R)
28
+19.6%
retirement
Lean D
CO-02
Jared Polis
(D)
8
+21.3%
governor run
 
MA-03
Niki Tsongas
(D)
10
+22.8%
retirement
 
HI-01
Colleen Hanabusa
(D)
1
+32.6%
governor run
 
TX-16
Beto O'Rourke
(D)
4
+40.7%
senate run
 
---
Previous targets
One more list before we wrap things up. Let's check back in on our previous picks for third party contenders from May. None of these seats have opened up, and most are in the middle ground of Lean/Likely R, so still looking good. There are a couple at the edges (one noncompetitive and one toss-up), 
Our Picks From May

District
Exiting Incumbent
Party
Tenure
Clinton / Trump Spread
Cook Report Rating
MI-03
Justin Amash
R
6
-9.4%
 
NY-19
John Faso
R
0
-6.8%
Toss-Up R
GA-07
Rob Woodall
R
6
-6.3%
Likely R
NJ-03
Tom MacArthur
R
0
-6.2%
Likely R
PA-08
Brian Fitzpatrick
R
0
-0.2%
Lean R
PA-06
Ryan Costello
R
2
+0.6%
Lean R 
NJ-07
Leonard Lance
R
8
+1.1%
Lean R 
CO-06
 Michael Coffman
R
 8
+8.9% 
Toss-Up R
---
Conclusion
The recent headline grabbing retirements are probably not good targets for a third party campaign. These are news because everybody expects a big contest in those districts. One that would suck a lot of airtime and money out of the room for anyone without major party backing. We've NM-02 to the list of potential targets for a third party run, and PA-15 should also be given some attention. It's interesting to note that, with these additions, half of the target districts are geographically clustered in Pennsylvania and New Jersey: somewhere out there in an arc between West Virginia and New York, New York lies the sweet spot.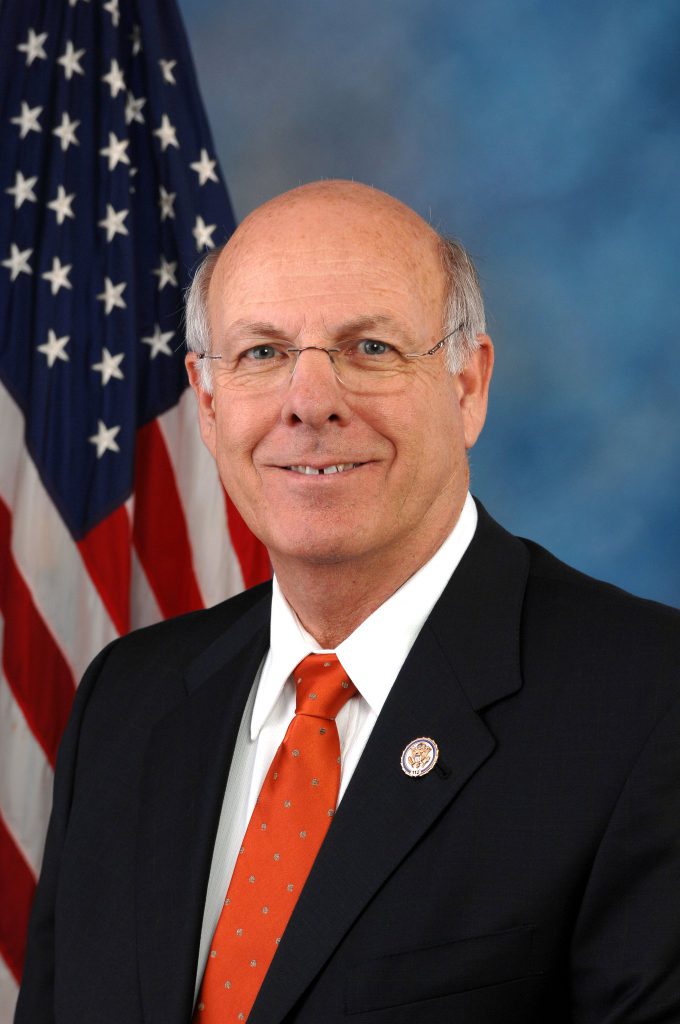 Steve Pearce (NM-02), possible 3rd party pick up.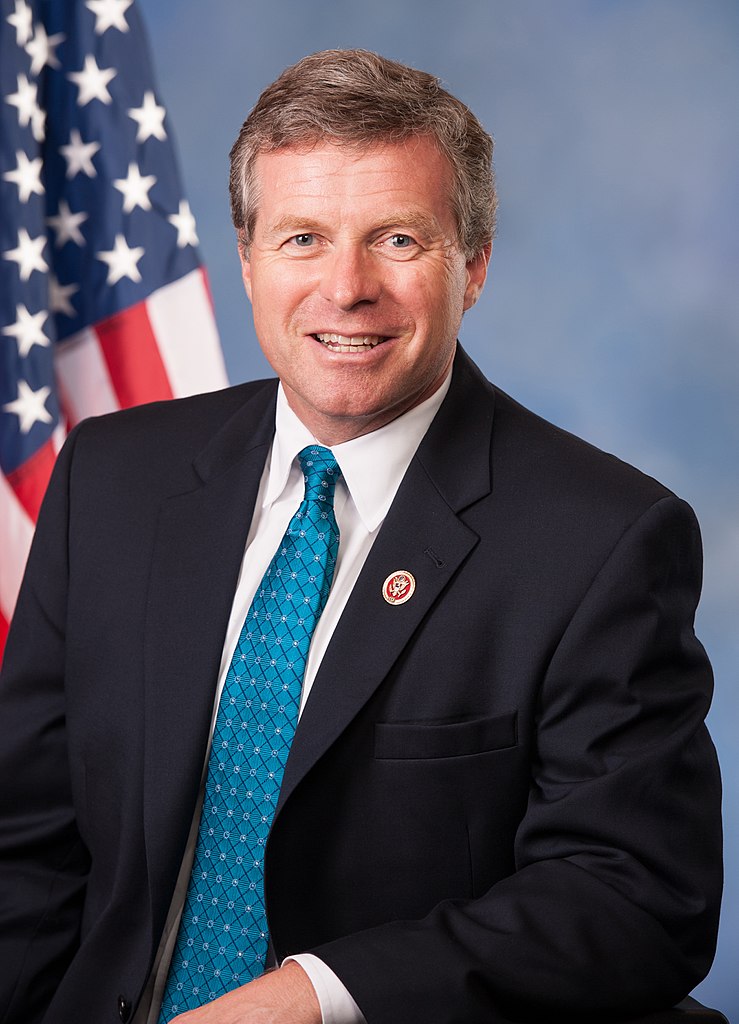 Charlie Dent (PA-15), possible 3rd party pick up.
With filing deadlines for congressional primaries fast approaching (first-in-the-nation Texas is in December, 2017), now's the time to announce your retirement if you want to leave enough time for your party to come up with a serious successor. The congressional retirement season has only produced 10 so far, whereas there are 22 in an average year.1 As more pop up we'll continue to update the chances for third party candidates, but time is running out to find a credible candidate and establish a presence. 
---
Notes:
  1 Fun fact: There have been 11 named storms so far in the 2017 Atlantic Hurricane Season.^