America's best beer cities: What medium-sized metro areas have the best brewery scenes?
"Therefore, a wise prince should seek to surround himself at all times with soothing and satisfying beverages. His subjects, their humors thus pacified through bounteous consumption of fermented refreshment, will repay his generosity with love and sausages."

—Niccolo Machiavelli (never)1
1 – We totally made this up, but it's what he should have told the Medici family.
And where better to set up one's benevolent princely rule but in the Goldilocks Zone of metropolitan options?  Medium-sized metro areas have many of the conveniences the Cultural Class demands without many of the density-related problems of the really big cities.  You know, handlebar mustache waxing, organic fair-trade flax coffee doilies, Chihuahua dating services, and other mission-critical essentials.  Middle-class families have a shot at affording a house within 2 hours of work for their 2.1 children. This is the "small-market" end of the professional sports spectrum (excepting some wacky places like Green Bay).
More importantly, midsized American metro areas include some of the most hefty beer reputations among cities. You've heard many of these places touted as Beer Mecca by one reviewer or another. Even if they can't compete at quite the same per-capita brewery density as small cities, they tend to make up for that with volume of breweries, pubs, bars, and an economic base large enough to sustain them.
PDX or San Diego?  Denver or Twin Cities?  ¿Quién es más borracho?
Thanks to the magic of web scraping, we know have the technology to distill a metro area's brewery scene down to a single number, it's Brewery rating.  Which, it is known, is basically the same thing as its cultural worth.  We're pretty convinced that with such hard and transparent evidence, no one will object to any of these ratings, all flame wars will immediately cease, and the Internet will vanish in a puff of irrelevance.
---
The question
What medium-sized metro areas have the best brewery scenes?
This is the second part of our look at city brew scenes (of three).  This week, we'll look at medium metro areas (2-4 million people). How much does the hype about places like San Diego and Denver match up to the reality of thousands of people rating the beers produced there? Guzzlersourcing for fun and profit.
Within that category, we considered all highly-rated breweries (averaging 3.5/5 or better on Beer Advocate and Untappd) within 50mi of the city center, attempting to balance quality and quantity.
---
Short-short version
One of the best brew areas in the US is…. Tampa-St Petersburg?
Yup! Didn't see that one coming.
This might be the most interesting group of metropolitan areas, with a few big surprises. A lot of the more hyped cities fell victim to the "lots of good breweries, but not a whole lot of great ones" trap (Denver, Portland). San Diego held up to its legend and is probably as good as advertised. Salt Lake City, in contrast, is about what you'd expect from a place where a significant percentage of the population abstains from booze of any kind.
We also had no idea that Columbus, OH had so many amazing local breweries. ::Furiously checks plane flights::. We'll be back in a minute. Got to go practice our travel excuses.
---
How do we quantify brewery scenes?
In plain English, Brewery score = quantity of breweries/person X quality of breweries X 100,000.
Methodology is detailed in the Small Cities chapter of this project.
---
The top 5
1 – Tampa – St. Petersburg, Florida (#8 overall) – Brewery score: 3.096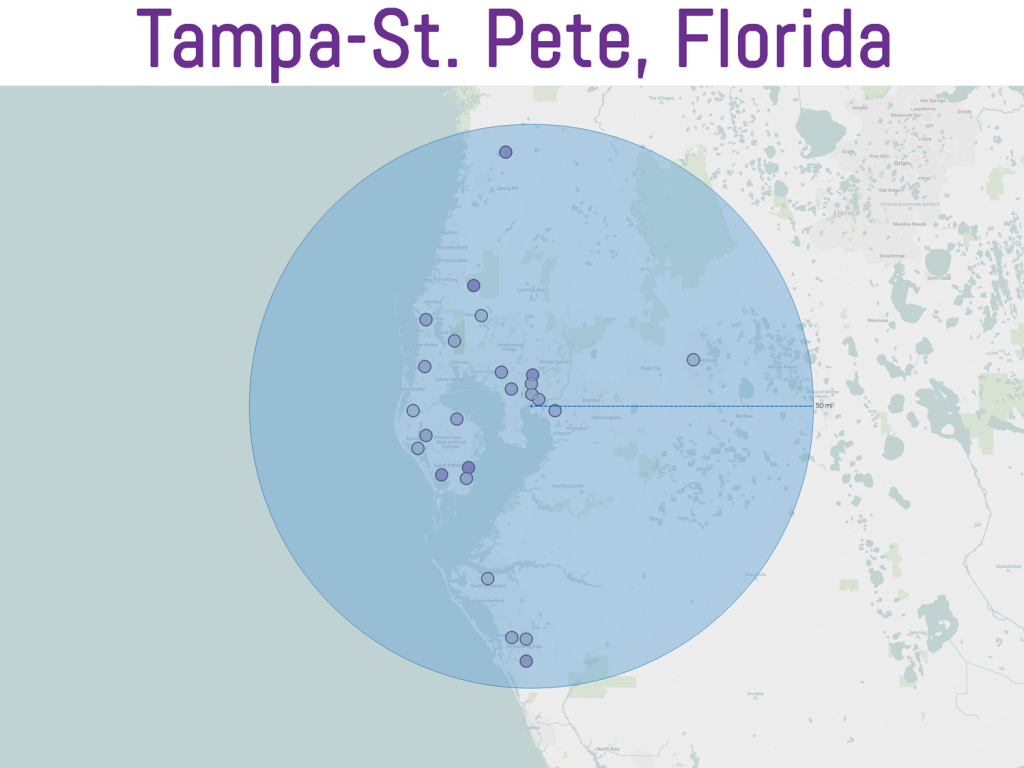 Florida: shocker of the list! It's amazing that one of the best cities anywhere in the country is only an hour and a half drive down I-4 from one of the worst (scroll down for Orlando). Five superlative breweries and a lot of near-misses will certainly help the municipal average.
The exciting part? We haven't tried hardly any of these breweries. It's time to go shopping.
---
2 – Columbus, Ohio (#10 overall) – Brewery score: 2.780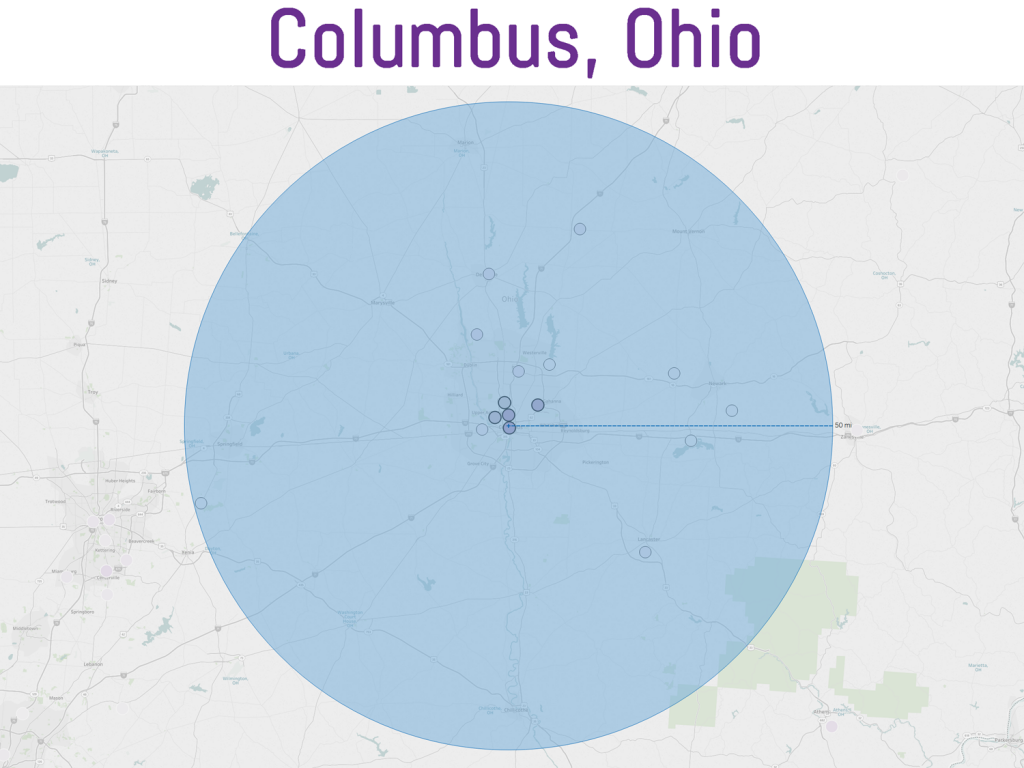 Before starting this project, if we'd had to guess which Upper Midwestern state would stand out the most, we probably would've picked Michigan. Wrong! Losers! Sad! Columbus, smack in the middle of the state, has a whole lot of small, high-quality brewers within a short drive. Being at the lower end of our population group also probably helped it in these rankings, edging it past San Diego (which has nearly a million more people).
---
3 – San Diego, California (#12 overall) – Brewery score: 2.654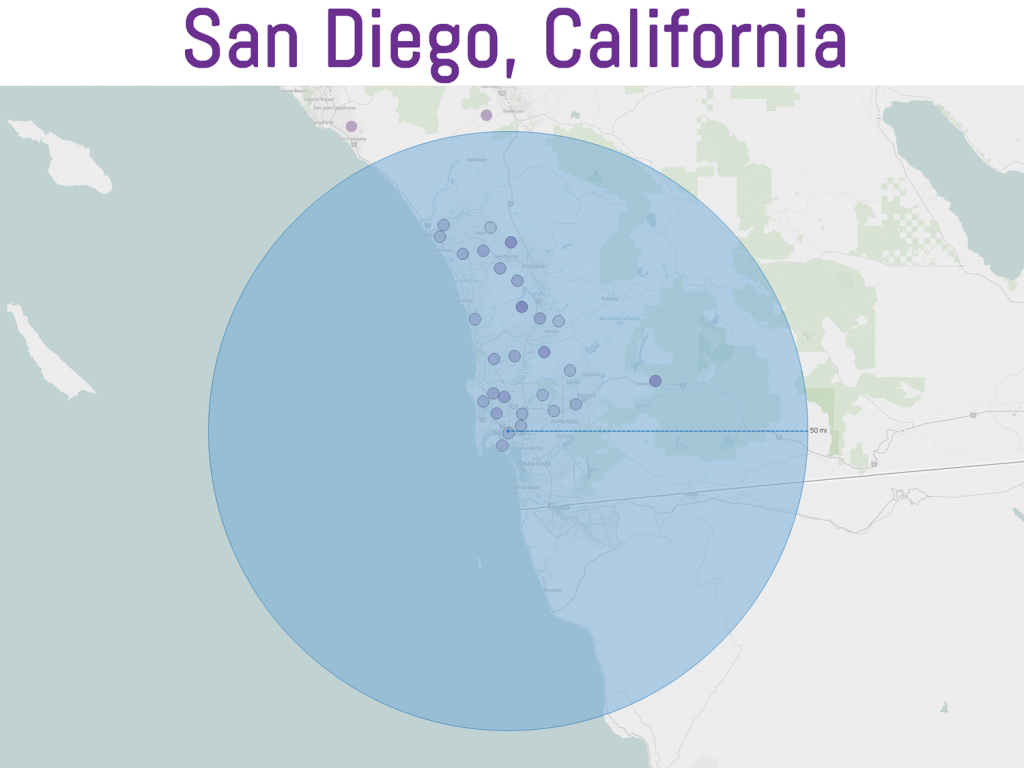 There was a real tight finish at the top of our rankings (look at how tight those Brewery Scores are). The Math Monkeys were so strict that even paradise came in 3rd place. San Diego has, in addition to a killer brew scene, perfect weather, perfect beaches, and is the Land of Fish Tacos.
Los Angeles is bigger. San Diego is better. Now, quantifiable fact.
---
4– Austin, Texas (#13 overall) – Brewery score: 1.932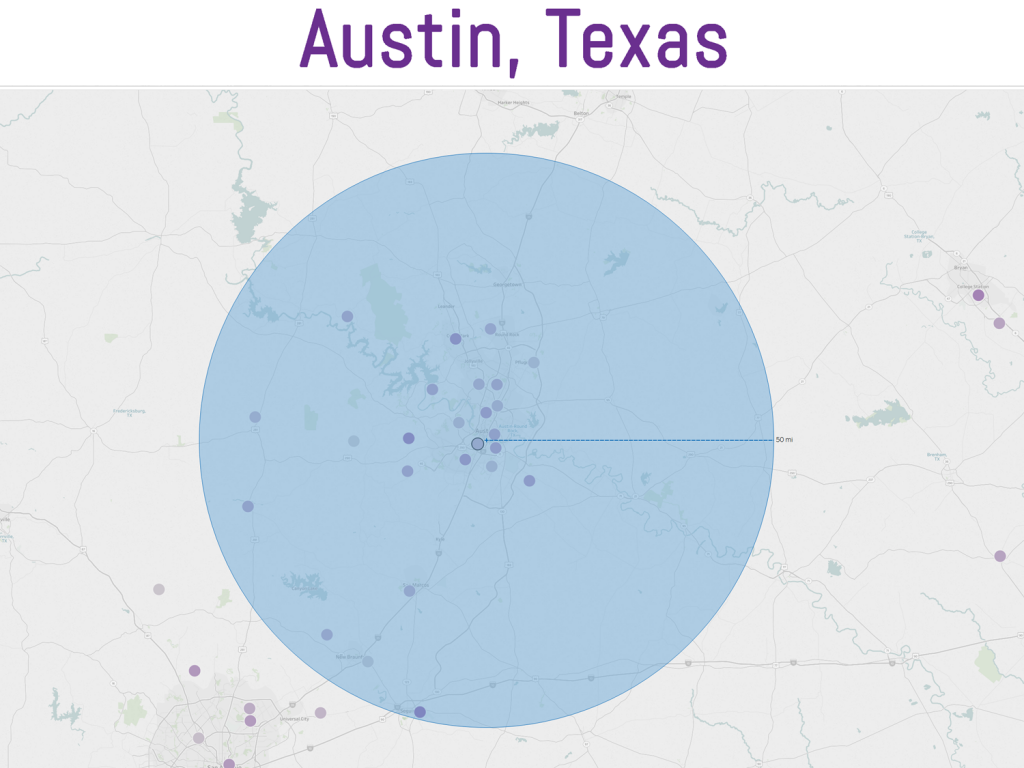 So, everyone who we know who's passed through Austin tells us that the place is amazing and that they want to move back. It's well-known for being weird and having some amazing food trucks.
Oh, wait, they've got beer, too. Real beer, not just Shiner. SXSW is starting to sound more appealing by the day.
---
5– Portland, Oregon (#14 overall) – Brewery score: 1.723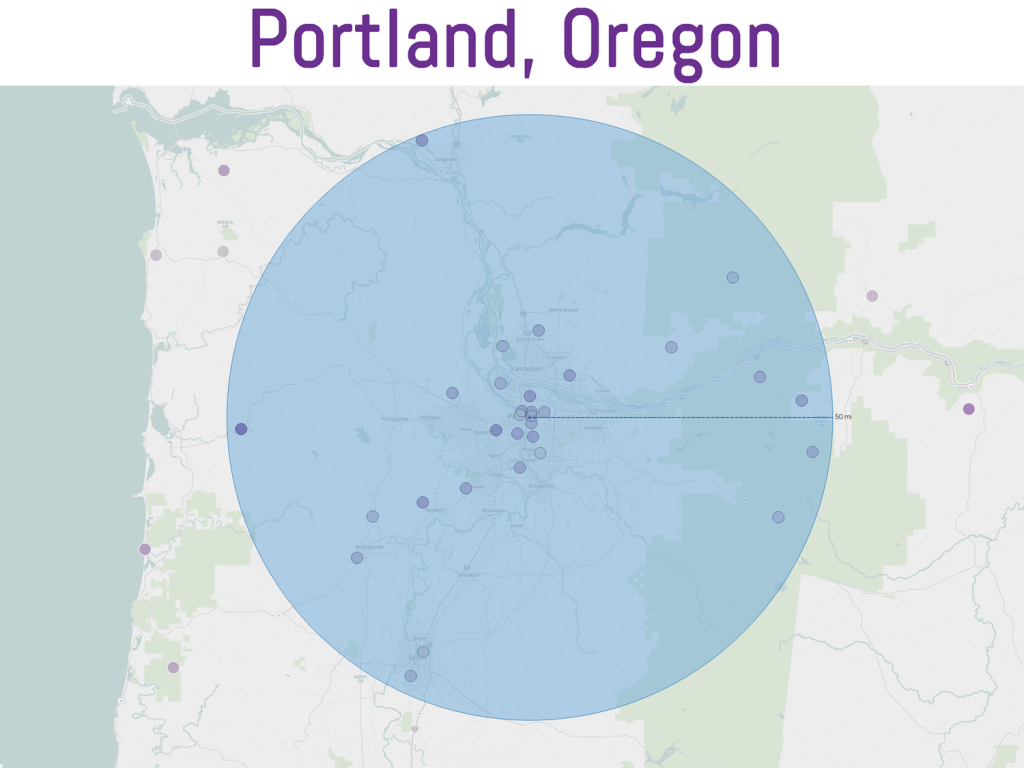 Surprising pretty much no-one, Portland's brewery scene is good (both of them, but we're talking about the PNW one here). And Jumpin' Jehosaphat, what a top end! We're trying to imagine what a beer that is rated 4.31/5 (BA) and 4.28/5 (UT) with a (combined) n=just under 225,000 must taste like. Like a toddler tasting the sugary rush of Capri Sun for the first time? Having your brains smashed in by a slice of lemon wrapped round a large gold brick? The cool clear lake of a desert oasis to someone dying of thirst?
Mind blown.
They have other beers, too.
---
The full table
All 18 of our metro areas that have between 2-4 million people, ranked by Brewery Score.
Mid-sized metro brewery scenes

Rank (overall)
Metro area
Brewery score
Breweries
Superlative
Highest rated brewery
1 (8)
Tampa – St. Petersburg, FL
3.096
34
5
Escape
2 (10)
Columbus, OH
2.780
23
4
Ill Mannered
3 (12)
San Diego, CA
2.654
65
5
AleSmith
4 (13)
Austin, TX
1.932
35
2
Jester King
5 (14)
Portland, OR
1.732
60
4
de Garde
6 (15)
St. Louis, MO
1.697
24
3
Side Project
7 (18)
Denver, CO
1.347
118
2
Black Project Spontaneous & Wild Ales
8 (19)
Cincinnati, OH
1.341
29
1
Triple Digit
9 (24)
Minneapolis-St. Paul, MN
1.046
60
0
Lupulin
10 (25)
Pittsburgh, PA
0.860
23
1
Brew Gentlemen
11 (27)
San Antonio, TX
0.772
15
1
Oddwood Ales
12 (31)
Sacramento, CA
0.635
28
1
Device
13 (36)
Indianapolis, IN
0.317
40
0
Black Acre
14 (40)
Charlotte, NC
0.270
19
0
Wooden Robot
15 (41)
Cleveland, OH
0.180
20
0
The BottleHouse
16 (47)
Orlando, FL
0.100
14
0
Ocean Sun
17 (48)
Kansas City, MO
0.095
13
0
Crane
18 (53)
Salt Lake City, UT
-0.029
10
0
2 Row
---
What's next?
It's time for the big boys. Only metropolitan areas with more than 4 million people need apply.
Sure, we're only talking about 14 Combined Statistical Areas. That happen to contain over 127 million people between them, over 36% of the entire country. So the difference between, say, Seattle and Philadelphia affects vastly more people than the epic Madison v. Grand Rapids debate.
Size matters.