The Endless Story: TV's second Golden Age
The vast majority of the greatest and most talked-about television shows in history are American originals, including The Sopranos, The Wire, Mad Men, M*A*S*H, The West Wing, Freaks and Geeks, Seinfeld, The Twilight Zone, Breaking Bad, and too many others to mention here. While England has had great comedies, and helped popularize game shows and reality television, maybe for more bad than good, America is the gold standard of the invention which has arguably done even more than the Internet to alter the very way we live our lives, over a much longer expanse of time.
Yet, it is hard to ignore how much of television today merely retreads the past.
---
Overview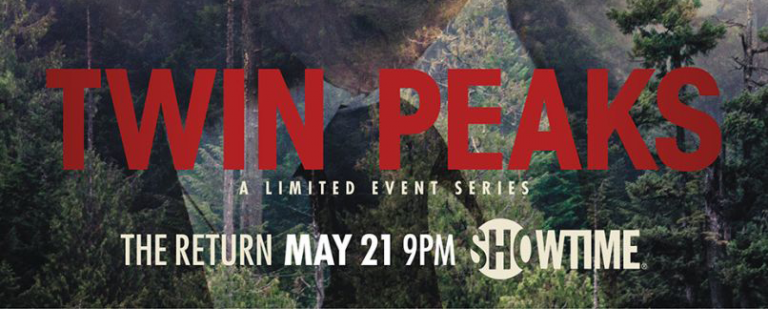 The re-Lynching
The long-anticipated return of Twin Peaks will be upon us within a few months, 25 years after its second season ratings death. And after a brief scare that the revival itself was moribund, Lynch recanted and signed up to direct all the new episodes (originally slated for eight, more are in the offing now). Some informed fans might question how vital Lynch actually is to the success of the sequel, given that he only directed six and co-wrote four of the show's 32 original hours, but most of the buzz has been centered on the exciting prospect of revisiting the spooky old town. What was largely lost in the emotional merry-go-round of Lynch's departure and quick about-face is the question of whether the reboot will actually be compelling television. At the time of its airing in the 1990, Twin Peaks was among the most radical shows to ever hit the airwaves, an unsolved murder mystery drawn out over a season and a half, a complex, multilayered narrative centered on a host of quirky, haunting characters and an enticing melding of surrealism and postmodern aesthetic conceit.
It was groundbreaking and unique, but, today its formula is much closer to the norm for quality television. Its eccentricity has been repeated with varying degrees of success across the thousands of channels and alternative platforms now available. It's plot centered on the murder of a young, pretty girl seems now all put passé, its mixture of humor and terror is no longer unique, and its ensemble cast is a staple of modern high-end fare. Beyond that, the original only lasted two seasons, its popularity and quality waned rather precipitously after Laura Palmer's killer was finally unearthed, and that few were terribly interested or impressed by the 1992 attempt to reboot the series with the (in my mind) underrated Twin Peaks: Fire Walk with Me. There is also the rather obvious problem of finding ways to make a once young and beautiful cast enthralling now that they are firmly ensconced in middle age.
A larger issue is what this revival might tell us about how closely television today, albeit in the midst of a second golden age, mirrors the trends in Hollywood highlighted in the earlier entries in this series, alongside the broader cultural implications of our apparent inability to really ever say goodbye to our favorite characters and stories. They just keep showing up on the big and small screen, like an overweight, wrinkled rock band that somehow survived the years of abuse their bodies withstood refusing to retire even as their fans start showing up with walkers and wheel chairs.
Could it be that our wistful revelry for the past knows no bounds and quality secondary to existence itself? Could this then be the onset of the latest pandemic to beset our cultural airwaves? Maybe an as yet undiagnosed "nostalgic myopia?" Is it instead based purely on craven business decisions to keep us coming back while drawing in new audiences for popular stories of the past? Or has Hollywood and its growing televisual offspring simply run out of ideas, falling prey to their own cynicism and fear of the unknown? I will explore the answers to these questions more in the finale of the series, but let's now turn to the ways television has glommed on to sequelmania in much the same way that the big screen has become dependent on recycled stories.
---
The Second Golden Age….or more of the same?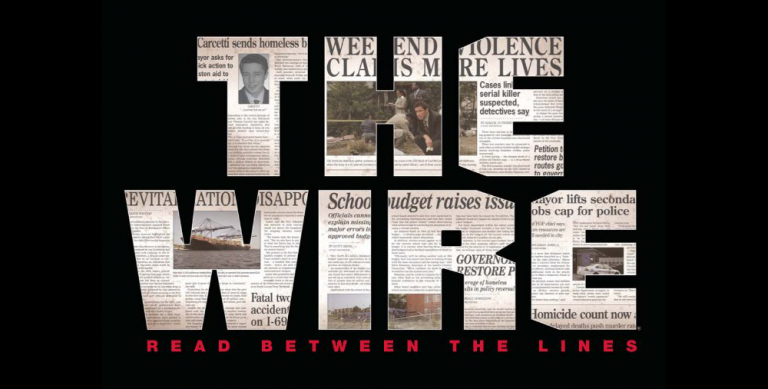 Read between the lines
It is hard to argue against the idea that television has embarked on its second golden age and provides more quality programming than it ever has before. Twin Peaks certainly played its part in commencing the renaissance, alongside more salaciously adult comedies like Sex and the City, Seinfeld, Ren & Stimpy, Freaks and Geeks, Kids in the Hall, Dr. Katz, The Larry Sanders Show, and Beavis and Butt-Head, and more compelling dramas like Felicity, Oz, The X-Files, My So-Called Life, NYPD Blue, Ally McBeal, The Sopranos, and ER. HBO and MTV were unquestionably the key drivers of the revival, along with the trailblazing cable networks that have arisen in their wake. HBO led the way with quality television in the late '80s and '90s, from comedies like The ,i>Larry Sanders Show, Mr. Show, and Sex and the City to riveting dramas like The Sopranos, Oz, and (in my estimation) the best show ever made, The Wire. The success has continued, and HBO has now created more than 100 series and 20 miniseries in its 45-year history, dominating the various TV awards shows most years. Among the standouts, beyond the sextet I already mentioned, are Scorsese and Winter's Boardwalk Empire, True Detective, the macabre Six Feet Under, hilarious Curb Your Enthusiasm, western retread Deadwood, cleverly postmodern Bored to Death, feminist Girls, surrealist The Leftovers, and comic political gold of Veep.
Even among HBO's hits, several must be considered remakes, sequels and loose adaptations. Larry Sanders is a follow-up to the radically unconventional, groundbreaking The Gary Shandling Show, which originally aired on a nascent Fox. Da Ali G Show got its start in England, as did Little Britain USA. Beyond HBO, there are tons of popular American shows that are loose or tight remakes of British Series, including Netflix's uber-popular House of Cards, The Office, Queer as Folk, Eleventh Hour, Who's Line is it Anyway?, Shameless, Sanford and Son, Three's Company, All in the Family, and AbFab. And many of America's favorite reality shows also started in the UK, including Antiques Roadshow, The X Factor and its many offshoots, Top Gear, Wife Swap, Trading Spaces, Who Wants to Be a Millionaire, Skating with Celebrities, and Hell's Kitchen. Beyond these are a host of popular shows adapted from other countries including MasterChef, The Killing, Big Brother, Fear Factor, Hostages, Iron Chef, Jane the Virgin, Wilfred, Homeland, Shark Tank, Ugly Betty, and The Voice. And, of course, we should also consider the popular shows from abroad watched by vast swaths of the American population in their native form, including telenovelas from Latin America, originals from the U.K., and the whole host of international shows available with subtitles on Netflix.
In fact, looking at that partial list, one sees that many of the most popular shows on the dial and streaming services actually germinated from abroad, including some of the bigger hits from the '70s forward to today. Of course, America has a long history of quality original programming ourselves, with long-running comedies like Seinfeld, Friends, The Simpsons, Cheers, Curb Your Enthusiasm, Family Guy, and How I Met Your Mother, to name but a few, an endless array of popular crime dramas that built on the success of Neo-noirs and Twin Peaks, including the CSI, Law & Order, and NCIS universes, the fan-favorite Veronica Mars, X-Files, the dull-as-dirt-but-somehow-popular Criminal Minds, and JAG, with no shortage of reality shows not culled from abroad, including the originator of the trend, Real World, Survivor, and the cringe-worthy Keeping up with the Kardashians, to name three.
The truth is that American television creates more quality programming than anywhere else in the world and the majority of our most beloved series are made right here in the U.S. of A., including the Top 20 longest running shows in history. In order of running time in seasons the list includes The Simpsons, Gunsmoke, Law & Order, Law & Order: SVU, Lassie, Family Guy, CSI, ER, The Jack Benny Show, The Adventures of Ozzie and Harriet, Bonanza, Armstrong Circle Theatre, Dallas, Knots Landing, NCIS, American Dad!, Grey's Anatomy, King of the Hill, My Three Sons, and Hawaii Five-O. All of these shows ran for at least 12 years (along with the next 7 on the list), with The Simpsons top at 28 seasons and counting. Even as these are not prequels, sequels or remakes, they remind us that the desire to watch a narrative in perpetuity, often for over a decade, is a trend that continues to animate the American imaginary.
This is, of course, coupled with the return of beloved series from the past. Arrested Development made a return on Netflix after a six-year hiatus, the tirelessly tiresome 24 came back after four years in the hinterland, Futurama returned after a five-year break for a five-year second run, Beavis and Butt-Head came back for a cameo 14 years after its cancellation as did X-Files, returning last year for a rather uninspiring six-episode slate that ended with a cliffhanger that might very well languish for years to come (even as Chris Carter promises more). Most famous of all may be Family Guy, which ran from 1999-2002 before returning in 2005 and continuing on unabated to the present. And hits from earlier decades have also made recent returns beyond Twin Peaks, including Full House, Uncle Buck, Prison Break, and, if rumors are to be believed, yet another Star Trek.
---
Contemporary TV trends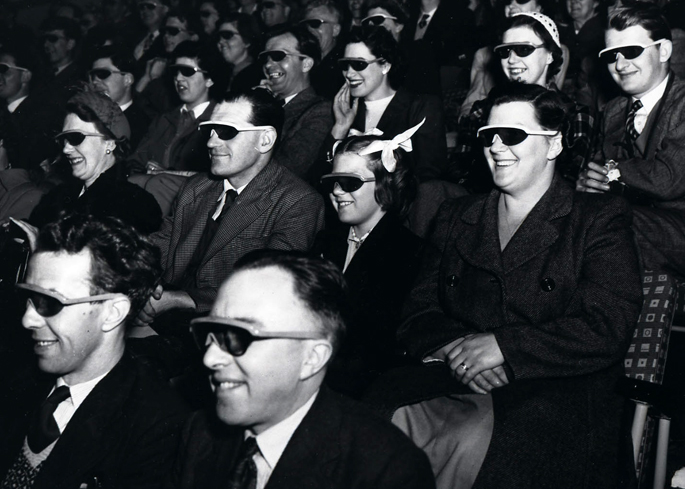 The Society of the Spectacle
To give us a better sense of how pervasively sequelmania has penetrated telivision, I will now dig deeper into contemporary developments of the medium. To start, we must consider all the shows that have carried on for over a decade and that are still being watching by millions of Americans today, including long-running comedies like The Simpsons, Family Guy, Saturday Night Live, and The Daily Show (though with a less well-known host), the indefatigable dramas Law & Order: SVU, NCIS, CSI, and Grey's Anatomy and reality shows like Keeping Up with the Kardashians, Hell's Kitchen, Cheaters, and Dancing with the Stars (17 years and running!).
Audiences continue to watch and be inspired by these shows in droves, even as the stars age or are replaced, the storylines grow increasingly outrageous or soap operaesque and the writers left with little choice but to reference events of the day, in a postmodern cycle of endless recapitulation (what Matheson has labelled quotationalism). In a broader sense, it hints at a desire among audiences for our stories to endure for large swaths of our time on the planet, as a salve to the reality that we are sitting in front of a screen watching other fictitious or "real" lives rather than actively cultivating an enriching life of our own. If the mythologies of the present spin outward toward infinity, does this indicate a desire to continue living vicariously through the spectacle-infused lives of others in perpetuity? It's hard to argue that this does not at least play some role in the longevity of these series.
A second point worth considering in regard to contemporary television is one that has already been made – a fair amount of the contemporary televisual landscape is remade or recycled from abroad. In an increasingly globalized world, it is not surprising that we would take the best of other countries and rearticulate it in varied forms here. Why so much of it comes from England, a populous country with a highly productive set of culture industries that just happens to speak the same language as us, is interesting in its own regard, but this gets us toward the heart of the matter, namely money. After buying the rights to a foreign show, there is money to be made in showing it to American audiences, but this pales in comparison to the profits on offer if we season those stories with a dash of American flair and seed them with actors more recognizable to U.S. audiences. With series from countries with different languages, the urge is even greater, as Americans are far more accustomed to watching films and television in their own language than being encumbered by the task of reading subtitles as they watch – made more salient as so much of the populace seems disenchanted by the prospect of reading at all. The point is that much of what audiences take as original programming is simply taken from another context and made more palatable to its tastes, predilections and cultural references.
As with Hollywood, there seems to be a tendency to find successful formulas and stories from the past, here or abroad, rather than taking a chance on creating something new, particularly with the realization that audiences seem completely comfortable with watching shows that follow their expectations. Television has long followed rather tight formulae for most of its genres, whether they be the half-hour sitcom with laugh tracks, the tight late-night talk show script, the loner detective against a brilliant serial killer more interested in the cat-and-mouse game than actually getting back to what he loves best (aka killing) or the contrived theater of reality TV. In fact, television has arguably only changed when trailblazers like David Lynch, Gary Shandling, David Chase, David and Seinfeld, Matthew Weiner, Mary Tyler Moore, Matt Groening, Darren Star or David Letterman come along and shake up the formula with sufficient ratings to challenge the old shibboleths.
---
Reboots, reimaginings, and revivals rather than reruns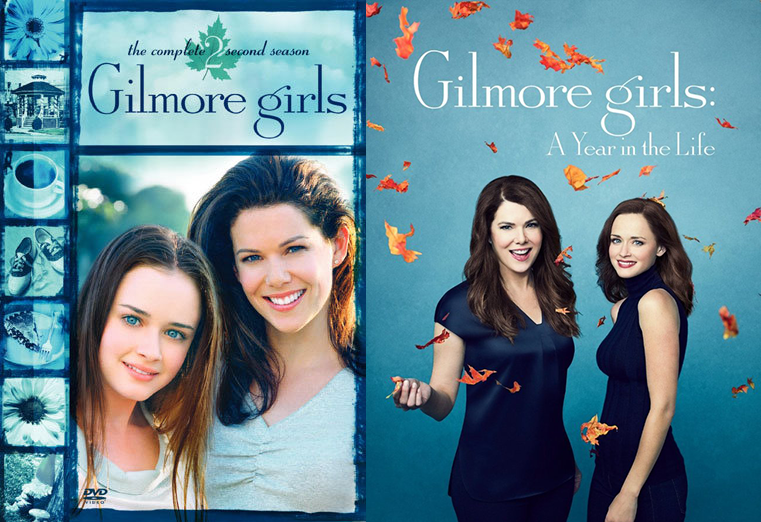 Let's try it again!
The two points above lead to a third: much of contemporary television is based on film-to-TV adaptations or the result of remakes, sequels, offshoots or prequels. A few examples come immediately to mind, including Caprica, a prequel of the reboot of Battlestar Galactica; the entire Star Trek universe; the return of the popular Full House and Gilmore Girls on Netflix last year; MacGyver coming back to CBS; or the impending return of Tales from the Crypt on TNT. Television has had a long history of creating series from popular movies, including some excellent shows like In the Heat of the Night, M*A*S*H, The Odd Couple, Private Benjamin, Buffy the Vampire Slayer, and Stargate SG-1. Yet the sheer quantity of series drawn from movies in the past few years is quite astonishing. The popular franchise Taken made its way to television, as have a host of other movies, to varying degrees of success, including Snowpiercer, Westworld, Uncle Buck (twice), Cruel Intentions, Fargo, Training Day, About a Boy, Parenthood, Friday Night Lights, My Big Fat Greek Wedding (an epic flop before they returned to the big screen), Teen Wolf (years after the forgettable '80s hit), Rush Hour, ad infinitum.
What this trend seems to indicate is that television is not immune to cashing in on successful films to the same extent as Hollywood, and even returning years later to catch up with stars of the past. Sometimes the result is exemplary, as with Fargo, Star Trek: The Next Generation or Hannibal, but perhaps more often falls into the truly forgettable trash heap of television history, including duds like Ferris Bueller, Party Girl, or Dirty Dancing. The adaptation train goes on undaunted by quality or ratings, as a 2014 article found an astounding 44 films in the process of making the move to the small screen, a trend that has only accelerated in the past three years. As yet another way to catch up with stories we thought were long lost, millions of Americans are apparently willing to take a break from binging on the new to return to the hackneyed old.
---
The rise of the supermen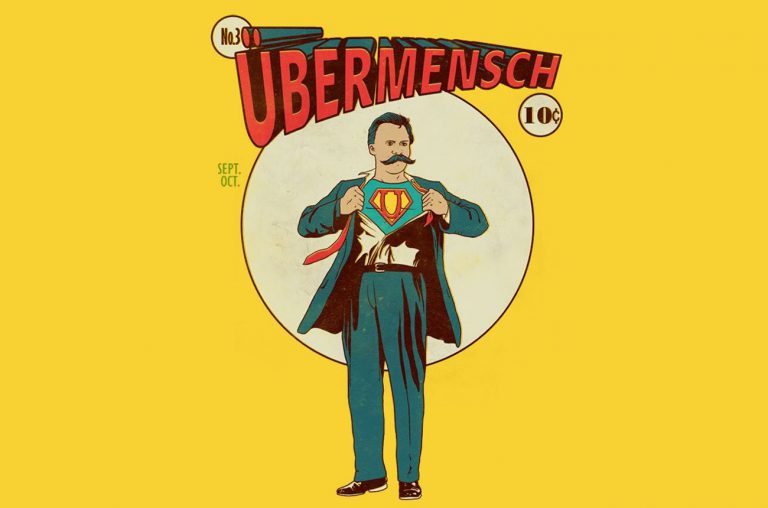 Also Sprach Stan Lee. Image credit: Mitch Hell, Flickr.
A final point worth considering is the extraordinary list of superhero-related television today. Among the trendsetters of this process, beyond the original Superman, Batman, and Spiderman series, are Smallville (2001-11), Heroes (2006-10), Doctor Who (1963-present), The Greatest American Hero (1981-3), and Power Rangers (1993-present). Today, there are an endless array of superhero shows on offer, including the popular Fox series Gotham, CBS's troubled Supergirl, ABC hits Agent Carter and Agents of Shield, and CW's Arrow and The Flash. Netflix has also become a big player in this arena with Luke Cage, Daredevil, and the more feminist-inspired Jessica Jones, among others. And this is but a smattering of the shows available, including too many cartoons to mention here and a cornucopia of lower-budget offerings.
Apparently, among boys and young men today, alongside the older set thirsty for a nostalgic return to their youth, there is an insatiable appetite for an übermensch who can come in and save the day, restoring order to the universe. Could it be a response to a world of constant anxiety, be it of the economic, political or pandemic variety? Or is it the dearth of actual heroes to turn to as the quality of life declines for so many and threats and violence seem to surround us around every corner? Actually, might we tie the "reality" television offers us on a daily basis to this hunger for fantasy worlds where good wins out over evil and peace and security are ultimately restored? Together with these inclinations are the ways so much superhero fare tends to salve the wounds of the bulging crisis of masculinity, to reaffirm our concern about the creep of technology into every facet of our lives and to reaffirm conservative American values with roots in the 1950s.
To bring these trends together and move toward a verdict on contemporary television's penchant for reverb, it seems informative to consider the Top 20 shows of 2016 based on ratings. Among viewers aged 18 to 49, the key demographic for advertisers, the popular zombie show The Walking Dead led the way, followed by the long-running comedy The Big Bang Theory, Fox's new series Empire, HBO's Game of Thrones, Fox's short-lived X-Files reboot, NBC newbie This is Us, ABC's popular Modern Family and Grey's Anatomy, FX's American Horror Story: Roanoke, and back to ABC for Designated Survivor. That last entry was the only one based on a foreign remake, though several have been on for years and another is the aforementioned reboot, itself showing up on the big screen twice. The next ten are dominated by reality TV shows, along with series that have been around for more than a few years, like Scandal, and eons, like NCIS and Criminal Minds.
When we consider younger and older audiences together, many of the same shows make the list, though now it is the longer-running series that are at and near the top. On this list, The Big Bang Theory moves to number one, NCIS jumps from 20th to 2nd, The Walking Dead falls to third, the spinoff NCIS: New Orleans clocks in at #5, another cop drama, Blue Bloods, pops up at #7 (not making the former list), NCIS: Los Angeles appears at #16 and the Hawaii Five-O reboot jumps on at #19. The differences between these two lists, even as there is substantial overlap, tells us something interesting – it might actually be older audiences that are driving this hunger for reboots and sequels, interested in the endless recapitulation of sameness and the nostalgic reappearance of favorites from their youth. If a series, like NCIS, is getting a little tiresome, or you have watched all the reruns, why not spinoff into several directions at once, as was the case with CSI and Star Trek in the past.
---
Conclusion: Sequelmania has also taken hold of TV, but the quality is better than on the big screen
While there are clear similarities between the worlds of television and film today, it is equally clear that more interesting, original and compelling content is available from the comfort of our living rooms. Television series, by their very nature, are long-form storytelling vehicles and thus the comparison to the ongoing Hollywood obsession with remake, sequel, reboot and prequel are naturally built into the format. However, it is equally clear that television has followed and expanded on many of the trends in Hollywood today and has the capacity to spin those storylines off in multiple directions simultaneously and over time. Superheroes again show up across the dial, as do remakes, sequels, prequels and reboots of a whole variety of comedies, dramas and action/adventure narratives. Across the entire universe of media, what appears to be the case is that, while original content continues to be made and popular with critics and smaller audiences, it is stories that we know and love that audiences want to see (and pay for) again and again.
---
Coming up
In the final entry in this series, I will move on to the two most important question these trends elicit:
What does this tell us about American culture today?
What does this prophesize for our collective future?
Stay tuned…