Backpackers' Bistro: grub & gear for the backwoods gourmand
By: Richard W. Sharp & Patrick W. Zimmerman
Camping food can be good.
And after a 12 mile hike, a good meal tastes great!  You don't have to have a chuckwagon, running water, a turkey fryer, and 3 sherpas hauling the 8-quart cast-iron dutch ovens (and the cast-iron oven-oven) to make an excellent meal on the trail. On the other hand, you shouldn't have to settle for an all PowerBar diet either. Interested in a trip outdoors where you actually enjoy the eating (and drinking) parts of sitting around under the stars and unplugging?  We think that's pretty much the best thing ever.  If you're looking for practical and tasty food in the woods, then this series is for you.
We'll be discussing some of our favorite recipes and the logistics and gear needed to pull them off, but first, let's lay out the ground rules.
This guide is about the trade-off between complexity and enjoyment. We're looking to find the Goldilocks point: the delicious midpoint between glamping ($$$$$) and ultralight (definition: you've wondered if you could get away with packing chia seeds in film canisters1).
we'll cover situations from car camping to backpacking. Each comes with its own distinct possibilities and limitations. There will be plenty of things that overlap and plenty of ways to take each approach to an extreme, but we're looking for the happy medium that makes you want to get back out there again and again.2
Ultralight backpackers? You'll probably find that a lot of items related to flavor are 5.67g over your allotment for meal 78 of the PCT.  People who roam around in RVs? You've got a kitchen with you; no need to adapt to the outdoors.
We'd like to help you get away, maybe well away, into the wilderness without having to really shave so many grams off your pack that you can't afford to bring hot sauce.
Which brings us to the first principle: Water…..
---
Water is the single most important resource for the backpackers' bistro
Water is weight, the ultimate limit for menu planning (there's a practical difference between a tube of hot sauce in your pack and the 6 liters of H2O you need to survive). It determines what cooking methods are open to you and that means the first step is to figure out where your water will be coming from.
Faucet – you are at a developed campground with potable water OR you are with a vehicle and can haul or fetch all the water you need OR you are in the presence of one of the last untapped, unspoiled sources. You can have as much water as you need.

Example location: Olympic's Hoh River Rainforest. The challenge is not finding water, but staying dry and ducking acorn projectiles hurled by disgruntled squirrels in the trees above.

Filter – for backpackers who are heading to a place with a filterable source of fresh water, have a good filter, and know how to use it. You can have as much water as you need, but it'll take time and effort.
Water ration – for backpackers hauling all their own water. Recipes have little to no additional water needed because almost all of your weight is going to be liquid. You've got what you can pack in.

Example location: Death Valley. Even if you go in the winter, it's carry-only water. It won't be 120°F, but won't be wet, either.
Your water supply determines your menu, so before you start hunting down groceries scope out the options available to you in the area and during the time of year of your trip. Water is an ingredient in the recipes in this series, not an afterthought.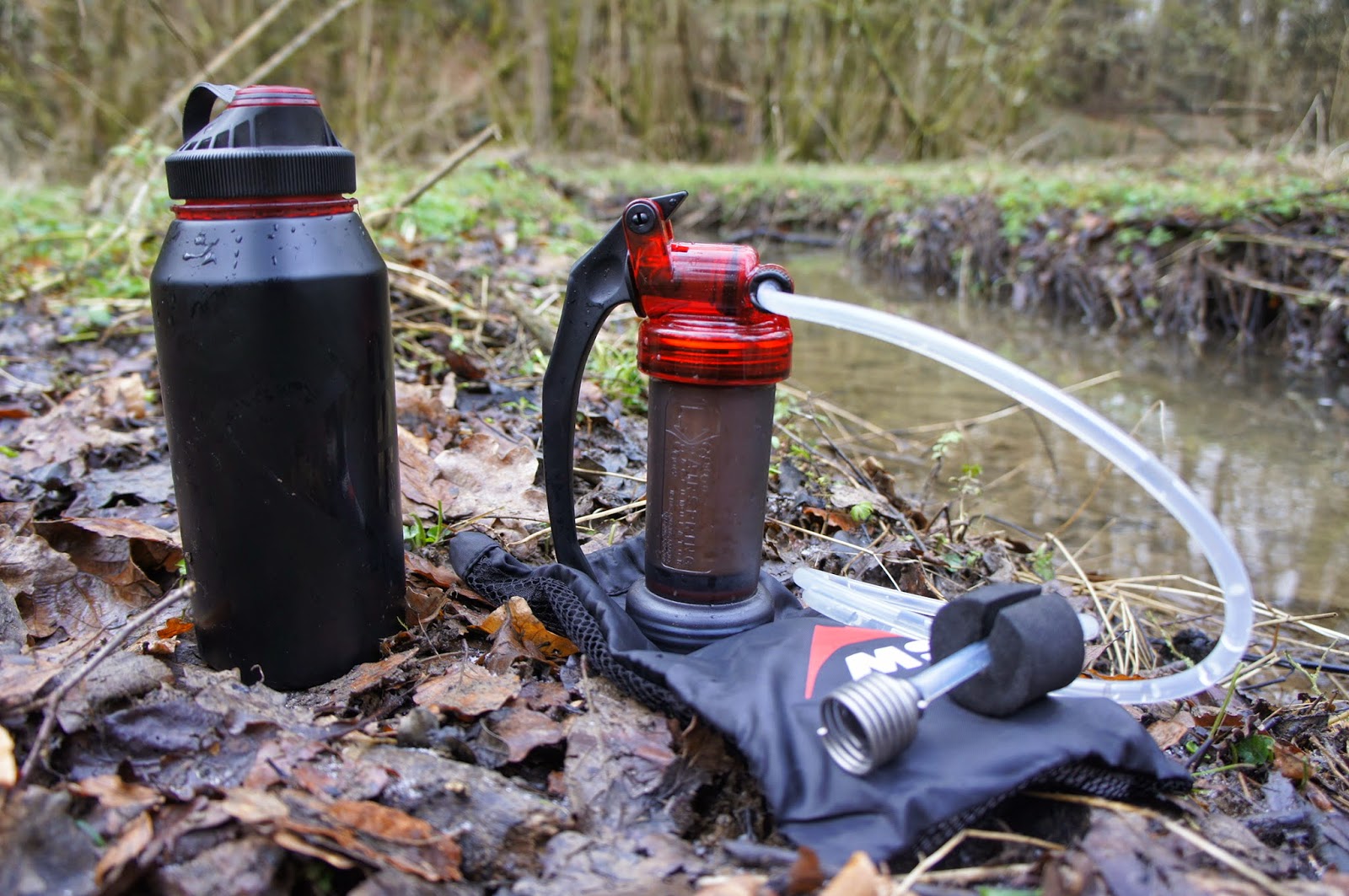 Your best friend supplies all the water you want: just add elbow grease.
---
Upcoming installments
This series will feature recipes (first up: Maghrebi lentils with a kick), logistical topics (e.g., heat, a close second to water in its importance to cooking), and gear (filters, stoves, and so on). Because backpackers and car campers alike love camping toys.
Happy camping!
---
Notes:
1  Historical footnote: film canisters were a 20th century contraption consisting of a small opaque plastic tube used for shielding chemical film from exposure, popular before the invention of everything that matters.^
2  Bear Grylls will either be our biggest critic or our biggest fan (try autocompleting "Bear Grylls eating a …")^