By: Margaret Sharp
Broadcast sports coverage is a fine balance between the supply of seats at stadium events and the sale of media rights. Televising a sporting event locally had a negative effect on attendance. Many people would rather watch the game from the comfort their home than schlep to the stadium and wade through the crowds. As attendance went down, viewership rose. So local coverge was reduced, while national coverage was widely distributed. Now, with the emergence of digital media, the rising cost of tickets, dynamic ticket pricing, re-sale sites, DVR, digital streaming, and smart device apps, fans are finding more reasons to stay at home, or work, or the park, or run errands… and still follow their teams. But is the sports industry struggling to adapt to this change?

Image via GIPHY
---
The question
Both game attendence and viewership are falling. Have we reached an inversion of sport viewership vs attendance? Or are we witnessing the transformation of the broadcast platform? How are emerging markets like rugby, women's, and youth sports affected? And what does this any of this mean for the future popularity and business of sport?
A review of the sports industry reveals a few trends about viewership and attendance.
Both broadcast viewership and in person attendance at sporting events are decreasing.
The cost of attending a major sporting event is increasing exponentially.
Sports related content is easier to access than ever before through online and social media.
Online media, live-stream covers, social media, and emerging virtual experiences are growing rapidly.
Fans are taking a more active role in their experiences both through social media at events, as well as increasing participation in their own leagues both virtual and in person.
And there are an increasing number of sports for fans to choose from.
---
The response of the sports industry
Commercial sports ventures have employed a variety of tactics to entice fans back to live events. First they tried geo-blocking. Ironically, this only drove fans towards the developing streaming market and VPN workarounds. So now major sports enterprises are investing in methods of coersion rather than force and creating immersive fan experiences – converting paying seats in stadiums into fan zones, adding wifi and augmented reality infrastructure, developing meet & greet experiences, updating restaurants, and more. There are over $17 billion in sports investment projects currently underway in the US.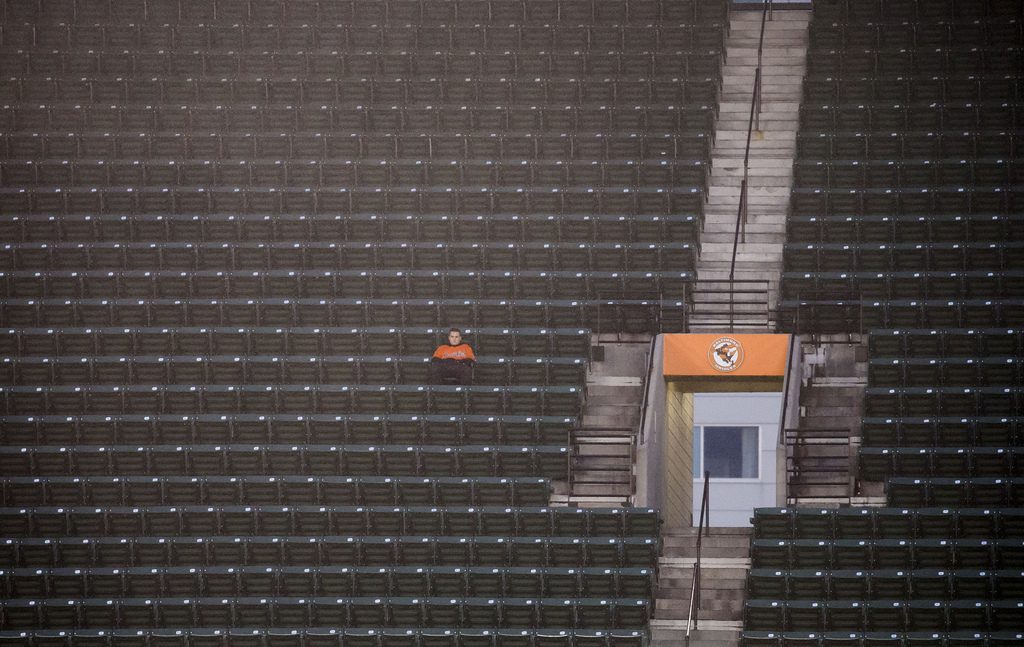 While revenue from fan attendance is decreasing, media revenue is on the rise. Media revenue is anticipated to overtake gate revenues by 2018. But traditional sports broadcasting is in decline as much as stadium attendance, so where are the fans going? To the web! With a la carte streaming services, mobile apps, fantasy leagues, VPN workarounds, and new and augmented media types fans are creating curated experiences for themselves.
These web-based, community-connected, and fan-driven online/mobile media experiences highlight the failure of the sports media market to understand their current and future markets. Around 90% of the sports writers and editors are white men, with an average age of 40 years. When asked, they respond that they know what their readers want, but offer no data to back up their assertions. Their selection bias is glaringly obvious to anyone who isn't a white male sports writer. The gap is being filled by citizen sports writers in the same way that citizen journalism is expanding our definition of news.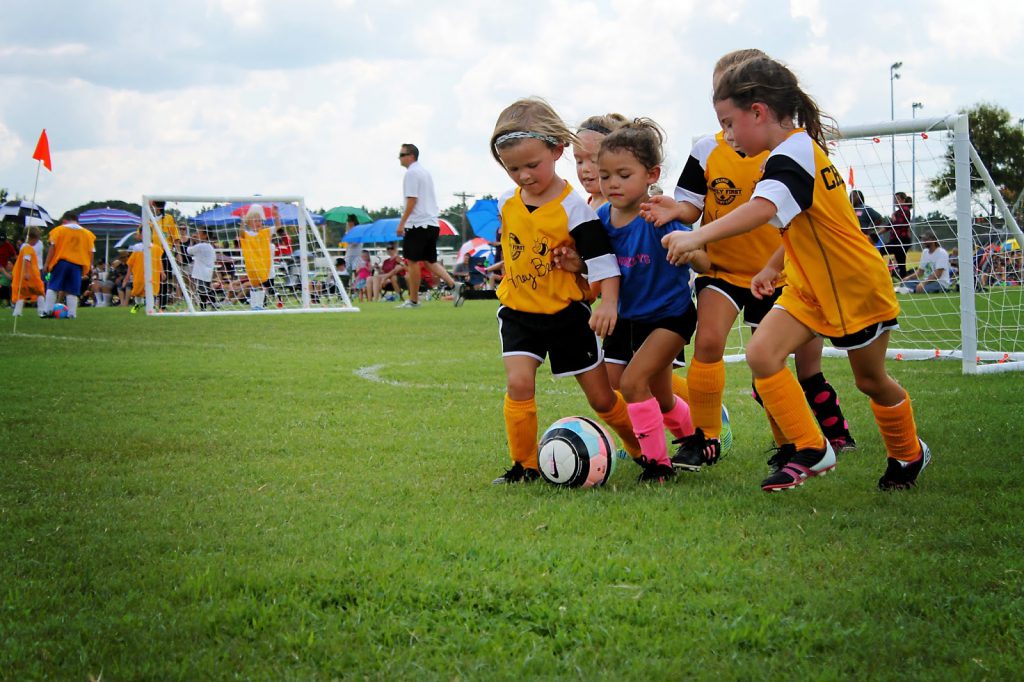 The way in which people are becoming fans is also changing. Sport is increasingly a participation event. Close to 70% of young men age 18-34 say that playing a sport was the reason they watched sports in any media channel, compared to a reverse trend in the older age groups. The effect is more prominent in women. Women in the 55+, who grew up before Title IX mandated equal access to participation said watching sports on tv was the main reason they became a fan. Broadcast sports quite simply were their only access and only 4% of the programming was dedicated to the women's game. When would they have ever seen a women's game to become interested? But we are reaching a critical mass in the expansion of youth and women's sports participation. Research from the Tucker Center at the University of Minnisota, shows an increase in participation of young women from 2% to 43% since Title IX was implemented. Participation being a big driver behind creating sports fans, this suggests there is a new, younger generation of sports fans who will be looking for media and events to consume. Media that reflects who they are – diverse in gender, ethnicity, and community. Content the current sports media landscape is neither inclined, nor prepared to deliver.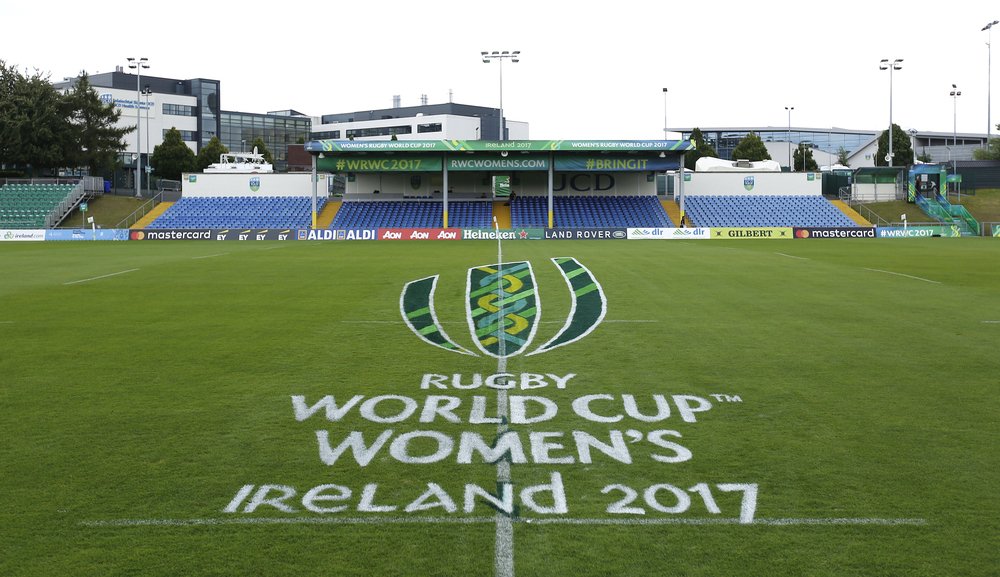 One sport seemingly bucking the trend in both fan viewership and attendance is rugby. The Women's Rugby World Cup first round of pool play started August 9th. With broadcasts planned in 110 countries, including NBC here in the US, and live-streaming on social platforms, this World Cup marks a considerable expansion of coverage in the Women's game. Demand for tickets to the games was so high, and sold out so quickly, that organizers added additional capacity. And after two rounds of play, fans are lighting up social media. While I was not lucky enough to travel to Dublin to watch matches in person, I will join the growing audience online, and enjoy the best sport on earth.

Image via GIPHY.
Wacth the 2017 Women's Rugby World Cup here.
---
What's next?
With the popularity of rugby on the rise there is chatter about a pro league in the US. But there have been two failed attempts already. So we will take a look at why some leagues fail. What pressures cause leagues to fail and what patterns are common to leagues that make it vs those that don't?