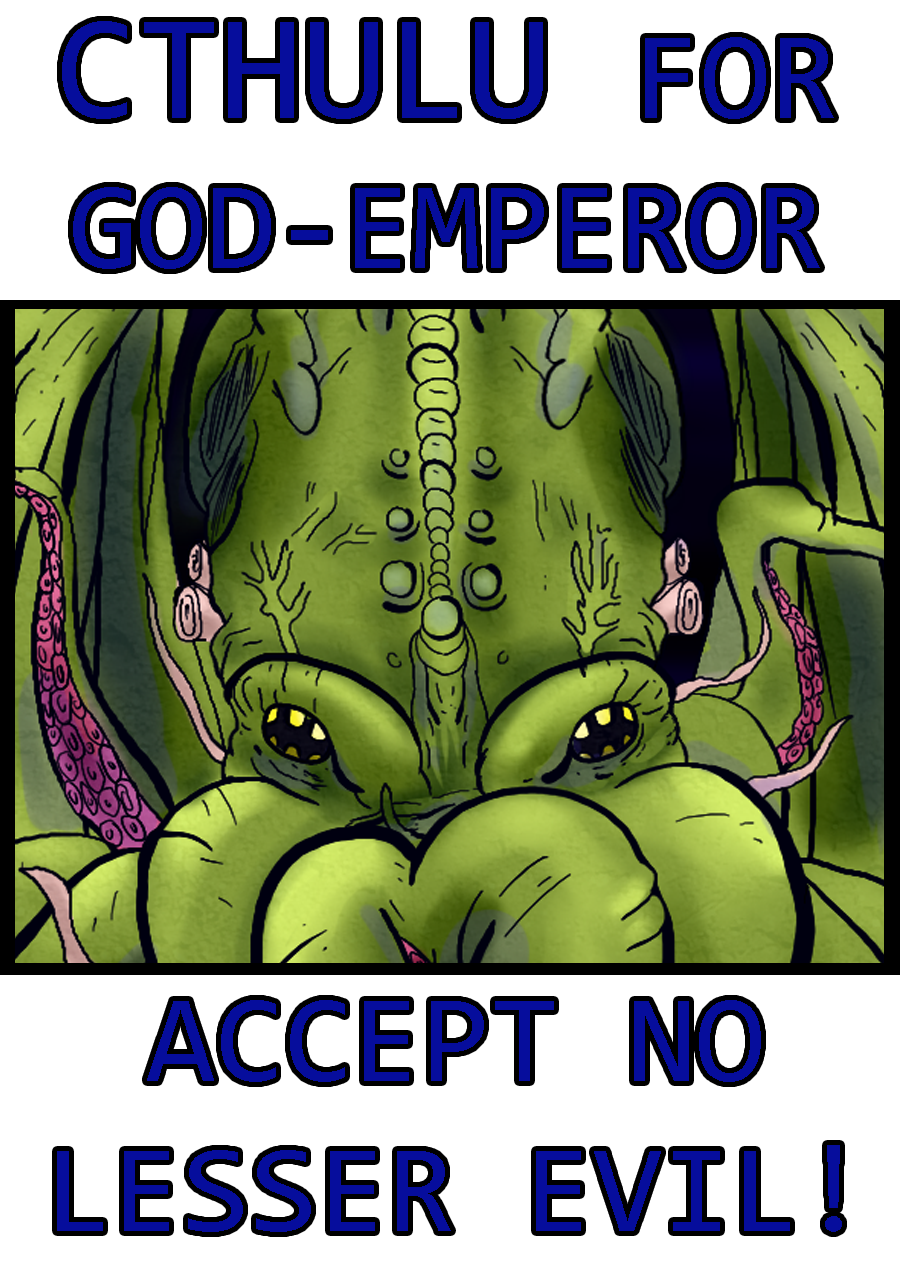 ---
Accept no lesser evil!
We shall build a wall on the shores of the South China Sea to keep out the continued Continental invasion and chemical war on the North Pacific Democratic Confederation.
There will be free, mandatory breading and ranch dip for all swimmers more than 100 yards from shore.
Coffee is a basic staple, and NPDC coffee prices will be regulated at $0.50 per 8oz cup once I have become God-Emperor.
The Dead will rise from their graves, and their votes will be counted.
---
Embrace your destiny, and join the legions of Cthulhu by voting below!